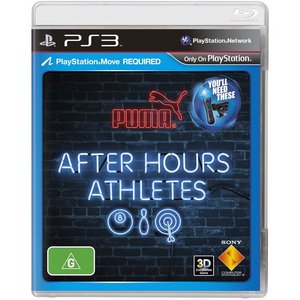 Puma: After Hours Athletes
Developers: SCE Studios San Diego — Team Ramrod (High Velocity Bowling), VooFoo Studios (Hustle Kings), Devil's Details (Top Darts)
Publisher: Sony Computer Entertainment
Platform: Playstation 3 (Move Required)
Release Date: Out Now
Price: AU$44.00
Overview
After Hour Athletes is a game for those who just want to have fun with a group of friends or family. It offers three previously released games on one disk: Hustle Kings, Top Darts and High Velocity Bowling. Sponsored by athletic apparel company Puma, these three games offer a decent party experience. However, it isn't without flaws, as it doesn't add anything new to the games on show. So, how does it fare then as a compilation?
Gameplay
After Hour Athletes is a compilation of three previously released Playstation Network releases: Hustle Kings, which is pool, Top Darts, which is darts and High Velocity Bowling, which is ten-pin bowling. So, it does beg the following question: what does Puma have to do with any of these games? I see no Puma branding in any of these games and they were not commissioned by Puma themselves, rather they are first party games released on the PSN. The only mention of the athletics apparel company is on the cover itself. Maybe Puma signed a deal to sponsor this compilation by the sounds of things.
Hustle Kings takes care of the pool side of things in After Hour Athletes. This is the second release of the game, the first being on the PSN back in 2009. It offers four modes of play: offline, where players can enter a tournament, one off match or just mess about, online, which includes leaderboards, quick matches and even allows players to create and join online rooms, training, which the player must complete when they first start the game and career, where the player must complete a set of tasks. Players can play different pool games such as 8-ball and snooker. Players can also pull of trick shots for credit, which is used to unlock extra stuff in the Hustle Shop.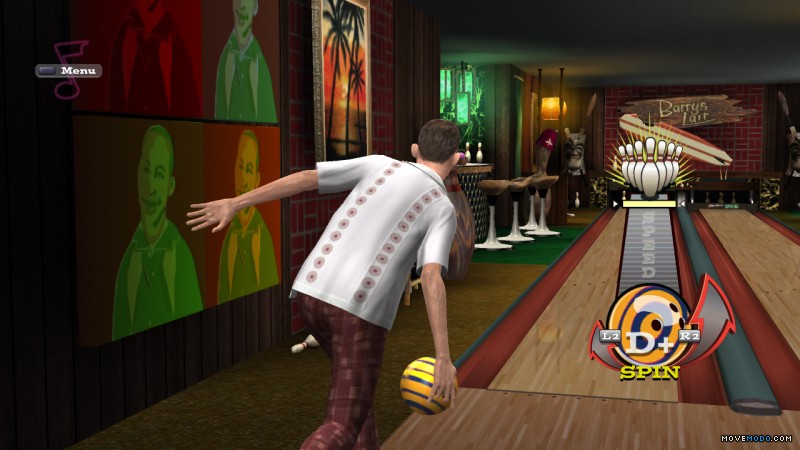 High Velocity Bowling takes players to the bowling alley. Like Hustle Kings, it offers several modes of gameplay, including online play, tournaments and exhibition modes. Players will choose characters with their own stats and bowl in themed bowling lanes. Outside of the regular modes of gameplay, High Velocity Bowling offers a Challenge Mode. It is divided into three sections. A first place is required in order to successfully progress within the mode. There is also Head 2 Head mode, where, by winning it, each character will gain extra points towards their stats.
Top Darts turns that classic pub game darts into a party experience without the possible brawling. It offers the usual modes of play, like exhibition and online play, with official games and rules, like the popular 501, where the players must exactly reach 0 points from 501 points, which must include a double or triple during the last rounds of throwing to win the game. However, Top darts also adds a few interesting mini-games to keep the party going. One such mini-game is Stack Up, which involves the player hitting the numbers on the dart board that corresponds with blocks on the right hand side. It is a mix of darts and Tetris one could say.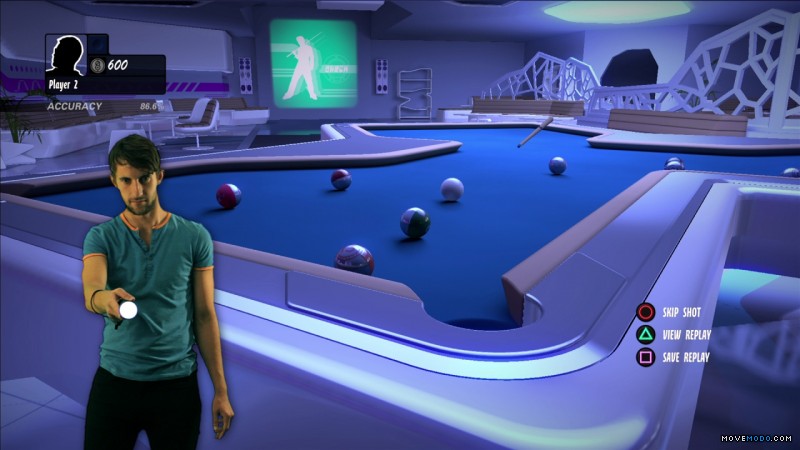 The Playstation Move works very well with all three games. With Hustle Kings, the player holds down the T button and motions pulling back and pushing forward a cue, like they would in the real game. With High Velocity Bowling, one has to set themselves up before actually bowling. When the player is ready to bowl, players hold the T button and just bowl, similar to that of Wii Bowling. Spin is added by twisting the wrist. For Top Darts, a target appears on the screen, which is where the player wants to throw the dart. Then, with the T button, they throw. The power and arc of the throw is measured and that affects the final position of the dart. It is quite accurate and responsive. However, High Velocity Bowling may scare off the more casual players as it does require more time to master than the other two games.
However, the compilation does lack one thing. Although it offers all of the downloadable content that has already seen a release, it does not offer any new content, instead, it is straight to disk with already released content. This may detract any potential consumers who are looking for some extra excuse to pick up the games. In saying that, this compilation is much cheaper to purchase than buying the games and its DLC separately on the PSN. Also, playing it with the Playstation 3 controller is out of the question this time around. The Playstation Move is a must, despite previous releases having support for the Playstation 3 controller. This pushes aside another set of potential customers who are not ready or have no desire to purchase the Playstation Move just yet.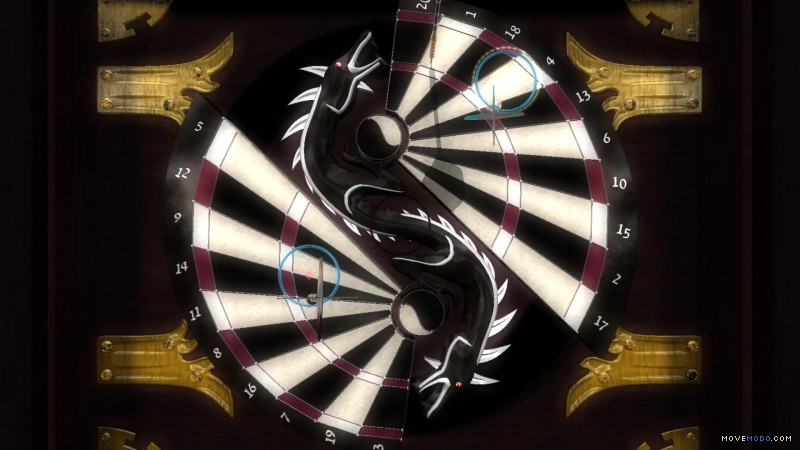 Visuals and Audio
The visuals for all three games are quite impressive, considering they are all over a year old. Hustle Kings is well polished in terms of their pool tables and balls. In High Velocity Bowling, the cartoonish look of the characters show this is a game with a light hearted approach. In saying that, can the lanes actually be more polished? The oil coating alone can become a new mirror. Top Darts also offers fantastic visuals. The boards are designed well. The more far out designs are visually spectacular.
The audio of the games are average at best. Hustle Kings offers a variety of sounds to accompany those battles on the pool table. These range from jazz to lounge. It offers a great atmosphere, but don't expect to whistle these tunes anytime soon. High Velocity Bowling mixed some of that jazz music with some 50's rock and the result isn't that impressive, more often annoying than enjoyable. Top Darts offers some commentary in the form of the "Voice of Darts" Sid Waddell, as well as some background noise. However, expect your fellow players and observers to be your true Top Darts soundtrack.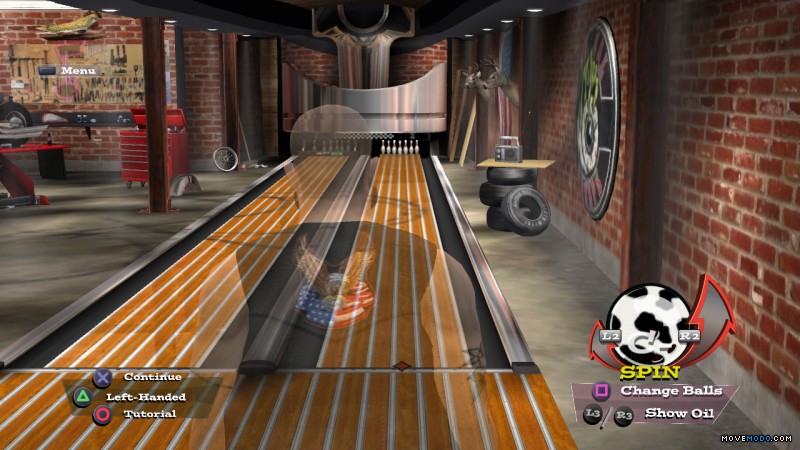 Overall
For those who missed out on these three games the first time around, this isn't a bad package. It is an offer of three games which use the Playstation Move. However, it is a big ask for those who already have at least one of these games. The motion control is quite accurate and responsive, like most Move games, but only offers the basics of gameplay, creating a repetitive experience. The visuals and the audio are average at best. What it does offer, however, is fun for everyone when one has to entertain their friends.