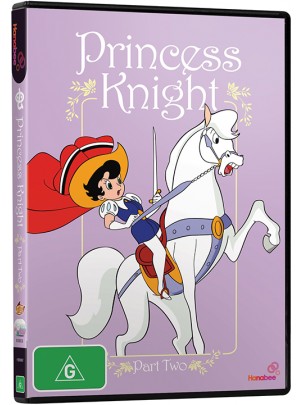 Princess Knight
Studio: Tezuka Productions
Publisher: Hanabee
Format: DVD
Release Date: October 16th, 2013
Price: $49.99 – Available Here
Overview
There is a certain timelessness about the works of Osamu Tezuka that transcends all boundaries. The creations of Tezuka are universal in their messages and appeal to all walks of life with their resonance. Princess Knight is one of Tezuka's best works and in this second part of the legendary anime series, things pick up right where they left off in part one. Sapphire now must face the consequences of the truth she has bared her entire life, the fact that she was born a girl in a man's world. It is a tale that was far ahead of its time, one that has become timeless. This is Princess Knight.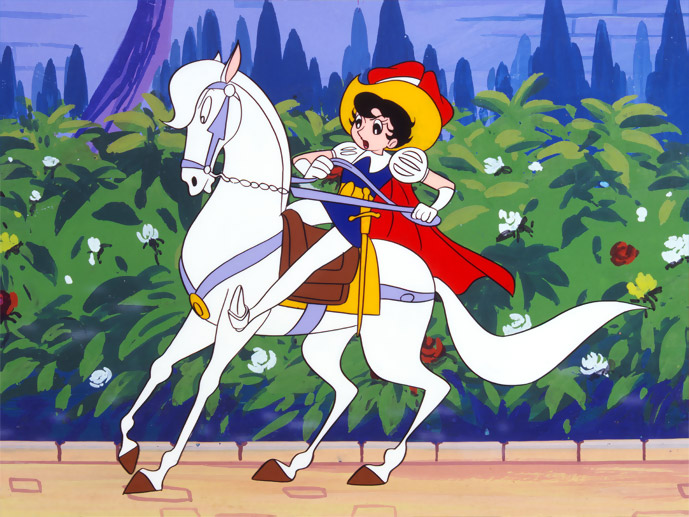 Story
The truth has been revealed and the kingdom has fallen into the dastardly clutches of the villainous Duke. Sapphire was revealed to not be the prince that the kingdom knew her to be, but rather she is a princess. This story arc dives deep into the pain of being a girl in this man's world. She looks to spark a revolution and overturn tradition and ultimately Princess Sapphire becomes the heroine that we always knew she could be.
She dons the persona of the Phantom Knight, a mysterious vigilante rebelling against the Duke. Through the Phantom Knight we see the Princess Knight series veer into darker territory, dealing with identity and the role that gender plays in it for Sapphire.
What is most compelling about Princess Knight however is the way in which Tezuka tackles gender equality. Sapphire doesn't view herself as anything less than equal and it makes her all the more stronger for it. She is proactive in her efforts to bring about a change in the thinking of the kingdom and goes the extra mile to prove that gender doesn't mean anything and it certainly doesn't make you who you are or define who you can be.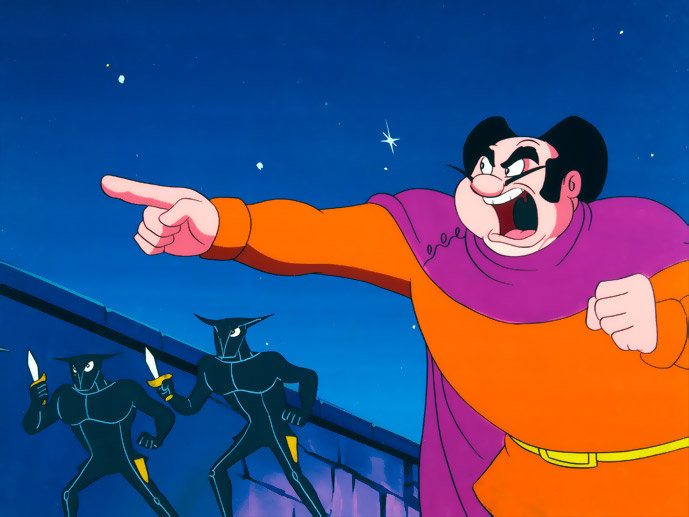 Tezuka's thoughts and concepts found in Princess Knight would no doubt have been somewhat controversial back when it was first released. In this series you can undoubtedly see where many other anime series would later draw inspiration from. Sapphire is a strong protagonist that earns her respect and place in the world through sheer determination and belief in herself and her own personal identity.
For what is ultimately a children's anime programme, Princess Knight does tackle some heavy subjects, but it does so in a way that is subtle. It never comes off as in-your-face or forced upon viewers, instead it simply underpins the lighter portions of the series and makes for some nice layers to the story that Tezuka is weaving.
Princess Knight is clearly a very influential anime series and this second part kicks things up a notch by taking the foundations laid in part one and taking them to greater heights. The story telling is impeccable and the characterization is highly detailed and rich with life. This is a series that can be enjoyed by people of all ages, it is universal in its message and immortal in its heart.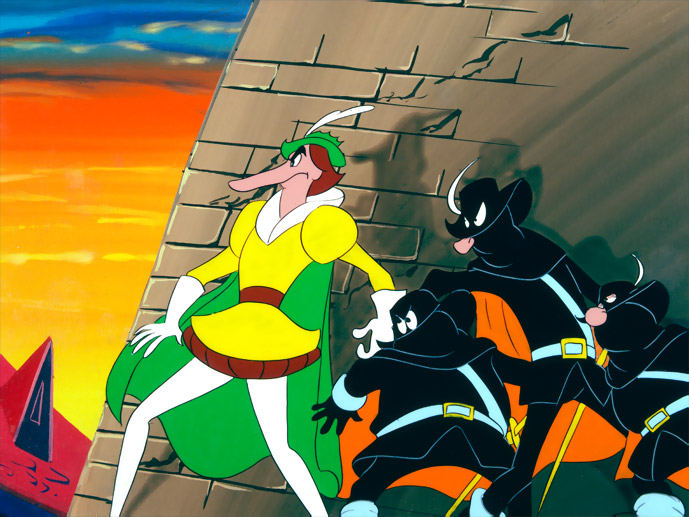 Visuals and Audio
The animation has obviously aged over all these years and it does show in this release. While there are some stretches of episodes that can be rather choppy here and there, it is by and large a brilliant restoration release that maintains this landmark anime series for modern audiences, serving as a window into anime's past. It is far from the quality that anime fans would expect from their modern anime but if you go in with an open mind you may just find the old-school aesthetics have quite a lot of charm to them.
Princess Knight's soundtrack is great to say the very least. It is tonally on point and adds atmosphere and tension in all the right places. Much like the previous part's release this one is English dub only and does feature some shonky performances at times, but for the most part it is a pretty solid effort and gets the job done well enough.
Extras
Hanabee Entertainment have done a great job with their part two release of Princess Knight by compiling a total of 26 episodes on this 5 disc collection. On top of that they have featured a number of on disc bonus content such as a line art gallery, trailers and a very special Japanese langauge pilot episode for the series (English subtitled of course). There is a lot of history in this release and it is a dead set collector's item for any hardcore Tezuka fan.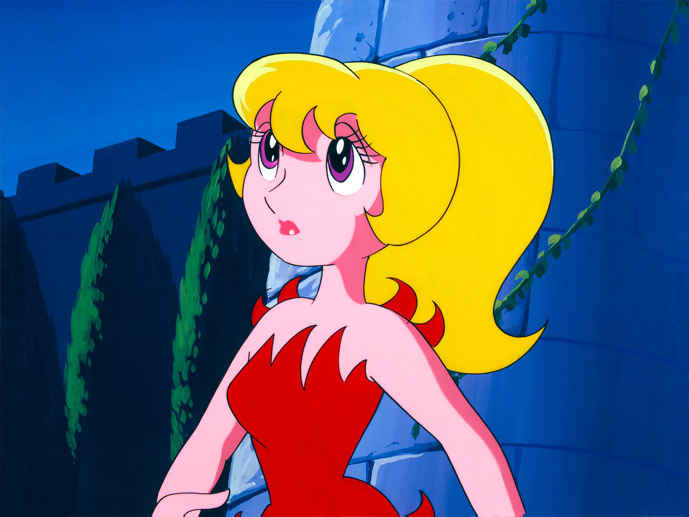 Overall
Princess Knight part two takes the series to greater heights than ever before, tackling some hard topics all the while expanding upon its world and characters in superb fashion. The mind of Osamu Tezuka is without a doubt an intriguing one and the universe he has created with Princess Knight is one that you won't be able to keep your eyes off of.
There is a reason why Osamu Tezuka's works are considered to be anime classics. It is because Tezuka is a very special creator with a vision that is more often than not far ahead of his time. Princess Knight is one such series. The concept and characters are so well defined yet the story surrounding them is one that rings true in the modern day just as well as it would in any era. Timeless in a way that few could ever dream of.
If it's a look into the past of the anime medium you're after or merely a fun old school romp, Princess Knight is the perfect choice. There is so much to love about this series and its message. It is all about being who you want to be, not who the world thinks you should be. I think that in one way or another, everyone can relate to that ideal. That is why Princess Knight is universal and that is why this anime is legendary.

Capsule Computers review guidelines can be found here.