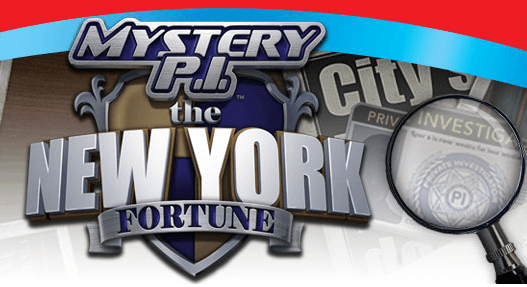 Mystery P.I. New York Fortune
Platform: PC
Publisher: PopCap Games
Developer: PopCap Games
Release Date: July 31, 2009
Overview : A fun-loving New York billionaire has hidden his will somewhere in New York City! You are the world famous Mystery P.I. and the family has hired you to track down the will. But here's the catch: you only have 17 hours to do it!
Seek and find over 2,100 cleverly concealed objects in 25 amazing locations like Times Square, Central Park, Coney Island, the Brooklyn Bridge and more. Solve puzzles to collect clues that lead to the will. Find it in time, and you'll earn a $25 million payday!
–
Mystery P.I. The New York Fortune is a classic and well thought out Hidden Object Game, where you get to explore New York's exciting locales in your search for a billionaire's will hidden somewhere in this huge city. You've been hired for the job because you have a knack of sniffing out hidden objects that are placed throughout each location.  The items you must collect are randomly generated at the beginning of each location and are hidden quite well,  sometimes a clue is given that explains the item, so you must figure out what that clue might mean before being able to find the item.
It's very addictive and hard to put down.  Once you get a taste of sniffing out the hidden items you will want to move on to the next local.  At the end of each round/level your presented with a puzzle to solve that will then provide you with a very small clue that will bring you one step closer to your final objective at the end.
Now down to business, lets enjoy the video review :
[youtube=http://www.youtube.com/watch?v=NQSmUCC5uVc]
Capsule Computers gives Mystery P.I. The New York Fortune a 7.5 Capsules Out Of 10.
With 25 amazing locations and 2100 cleverly hidden objects to possibly find Mystery P.I. The New York Fortune has hours of fun gameplay to be had. If you need a relaxing break with a mesmerizing game, Mystery P.I. The New York Fortune's seek-and-solve hidden-object game is perfect.
Want to be a P.I. well its as simple as clicking on this link below (available only on PC)
BUY Mystery P.I. The New York Fortune
Let us know what you thought of this video review here or in the forums