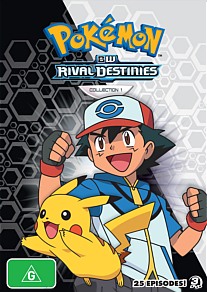 Pokemon: Rival Destinies Collection 1
Studio: OLM Inc.
Publisher: Beyond Home Entertainment
Format: DVD
Release Date: February 6th, 2012
Price: $23.99 – Available Here
Overview
The Black and White saga has seen a major revitalization of the long-running Pokemon anime series, breathing fresh new life into a series that had grown somewhat stale over more than a decade on the air. Here we are now in the second arc of the Black and White saga and the standard set in the previous arc continues on in strong force showing that what's old is once new again.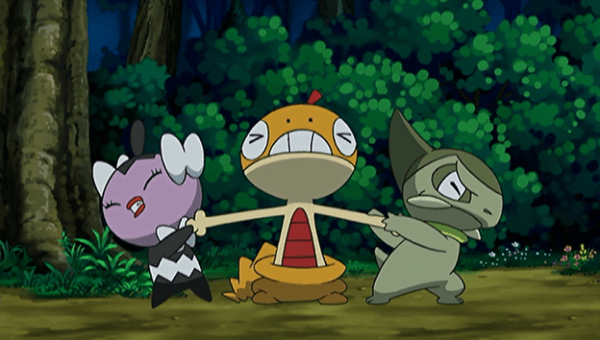 Story
The general Pokemon episode formula has by and large been twisted turned and with a new lease on life Rival Destinies continues the impressive storytelling trend set by the Black and White arc. With an emphasis on overarching plot-threads and a greater variation in types of stories being told, Rival Destinies is a marked improvement upon the solid ground covered in the previous arc.
While the first Black and White story arc floundered under production issues and some false starts (the Venipede Stampede fiasco), things are back in full force here, with Ash and friends being confronted with all manner of new challenges in their way.
With hopes of making it to the Unova League, Ash battles Gym Leaders, faces fierce rivals and even confronts three Legendary Pokemon in what amounts to a very exciting series of Pokemon adventures.
What makes this particular collection of Pokemon special however is the emotional notes that it touches upon. The emotional moments were something that previous sagas in the Pokemon anime have lacked, thankfully the Black and White saga saw the return of them. There is a particularly poignant episode tackles the topic of pokemon abandonment. It was a touching episode that really showed that Pokemon as an anime is capable of being far more powerful than it often appears to be.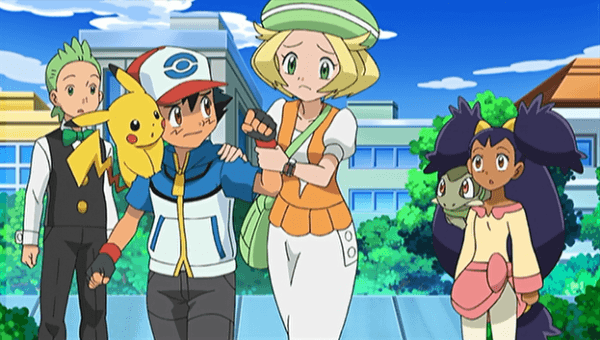 Ultimately the high point of Rival Destinies collection 1 is the way it develops the friendship between our three heroes and their pokemon. Ash, Cilan and Iris have become quite a tight trio, giving the sense that these three have all taken very different paths and been with many different people throughout their lives but everything has simply led them to each other. Their friendship has substance and that trumps most children series on TV these days.
It must be said, Pokemon is just as fun as it always has been and it remains one of the most enjoyable children's anime of all time. It would be difficult to NOT recommend this to the kids of today. Pokemon is a series with a sentimentality and sense of adventure that will enchant children unlike any other anime will.
Rival Destinies is simply another chapter in this beloved series and that is perfectly fine. The fun of Pokemon is universal, even in its worst episodes it still manages to retain what makes it so much fun, that childish sense of adventure and curiosity for the world at large and the creatures and people that live in it. Pokemon may get older each and every year, but Rival Destinies shows that getting old isn't always a bad thing. Pokemon: Rival Destinies is fun and that is really all the matters for Pokemon. As long as it is fun then Pokemon will never truly grow old, it will stay forever young at heart.
Visuals and Audio
In glorious high-definition the Pokemon series has never looked as good as it does here. The visuals are crisp and well animated, bringing the world of Pokemon to life in greater depth than ever before. The scenery of the Unova region is beautifully captured in all its vibrant wonder. The consistency in animation is impeccable, something that OLM should be commended for considering this is such a long-running series.
The soundtrack for Rival Destinies is likewise superb, taking many nods from the Pokemon: Black and White video-games in composition. We also see the introduction of a new opening theme song which is every bit as catchy as the last theme if not more. I can guarantee you will be singing along with it every single time.
All in all it a great production effort on Rival Destinies and it really goes to show just how far this series has come in its near 15 years airing. The quality of production is simply top notch.
Extras
It is somewhat unfortunate that such a brilliant release as this lacks any real special features across its three discs which it is comprised of. It is hard to determine why it is that Beyond Entertainment have repeatedly opted against bonus content on their DVD collections for the Pokemon series, but it is by and large a moot point when there is 25 episodes in one nice little package such as this. For the price point you can't beat it. Beyond Entertainment consistently release quality products for incredibly reasonable prices, Pokemon: Rival Destinies collection 1 is now different.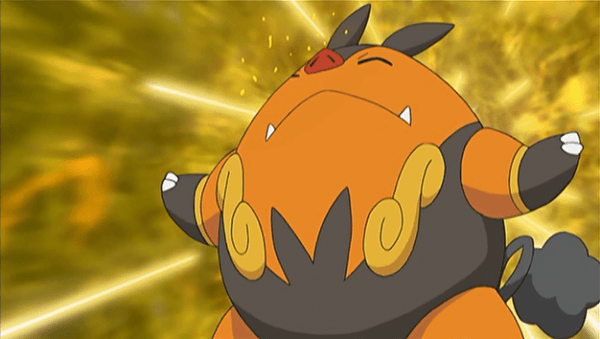 Overall
Pokemon: Rival Destinies is a fine direction for the Pokemon series to take. The storytelling is more detailed and features a sense of purpose that the series hasn't had since the show's first season. It knows what stories it wants to tell and it has a ferocity to it in getting them right. The overarching stories such as the one involving the legendary trio are well done and have level of grandeur that would feel very at home in a Pokemon movie rather than the Pokemon TV series, which shows just how greatly this series has improved over the years.
Like a fine wine, Pokemon has truly aged tremendously. It has gotten through its growing pains and has a level of freshness that has been long overdue for the series. The Black and White saga continues on in strong force, proving that while nothing is perfect, sometimes a spot of good fun can go a very long way and that is what Pokemon: Rival Destinies is – pure fun.
Capsule Computers review guidelines can be found here.