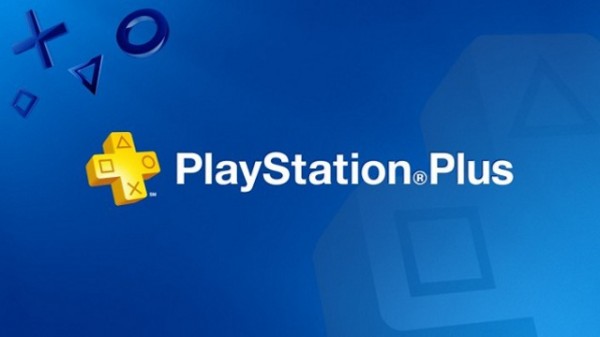 PlayStation Plus
Developer: Sony
Publisher: Sony
Platform: PlayStation 3, PS Vita
Price: $19.95 (90 Days), $69.95 (1 Year)
Overview
The PlayStation Plus subscription-based service launched back on June 29th, 2010 as part of the PSN on PlayStation 3 and – at the time – the PSP. You may be wondering why…why review the service now? Personally, I remember when it had just been implemented and the benefits were not numerous; there was an initial lack of interest from most I came into contact with. I know I wasn't interested in a paid subscriptions that offered mostly dynamic themes and smaller PSP titles (alongside LittleBigPlanet, which was the sole AAA console title on the service at the start).
But now with the next-gen PlayStation 4 nearing release holiday season this year, most may assume that there is little point in investing in the service at this stage. I thought it fair to look at PS Plus for what it's worth, and with multiple high-profile games consistently being added to its monthly line-ups, it has become enticing to me for practically the first time since its inception. I took advantage of the $69.95, 1-year subscription and got to exploring the service. Read on to find out whether or not PS Plus is for you.
Content
Firstly, since the update to the PSN Store layout back in October of 2012, I find the presentation to be much improved, not only for the PS Plus section, but the whole store in general. It's cleaner, sleeker and easier to navigate. That being said, on the PS Vita store home page, the PlayStation Plus logo is clearly visible besides a banner button named "Now on PS Vita". The name may be a bit unclear, but the logo will tip people off immediately regardless. Maybe just to clarify, it should simply be named "PlayStation Plus", but otherwise – seeing as the PS Vita doesn't get as much content as part of the service – everything is there is one list, which is convenient.
Any subscription you buy applies to both your PS3 and PS Vita – so it's one charge for the ability to use the service on both platforms. You can start a PS Vita download on your console and transfer it to your handheld or visit the Download List in your PS Vita store interface and begin the download from there, as your "purchase" history is tracked and saved to your PSN profile. There are about 5 games available on the PS Vita, a month – some completely free, others discounted. Sony counts roughly 26 different PS Vita games are included throughout the year. At least two new titles are added a month, with older titles either being cycled out or staying in. On that note, Uncharted: Golden Abyss has been absolutely free and available since the service's debut on the handheld back in November of 2012;  usually a $62.95 game, and a big one at that.
The content included for PlayStation 3 owners is much more vast and varied. Once inside the PSN store, you will spot the PlayStation Plus sub-menu on the left-hand side panel. Clicking that will take you to the Welcome page of the dedicated PS Plus section of the store, where the listed content will be broken up into the following categories on that same left-hand-side panel: Your Instant Game Collection, PS Vita, Exclusives, Discounts, Full Game Trials and Themes & Avatars. Some content may fall into more than one category, but for the most part they each house entirely unique items.
Your Instant Game Collection holds all of the free PSN and PS3 titles for the month; currently you would find Lord of the Rings: War in the North, The Cave and mainstays LittleBigPlanet 2 and Motorstorm: Apocalypse amongst other notable games. PS Vita is where you'll find the aforementioned handheld titles – Virtue's Last Reward is the highlight right now, and will be for the next 19 days. Exclusives sound vague as all of these deals are technically exclusive to the service, but these can range from dynamic themes to avatars to full games that are otherwise non-downloadable from the regular PSN store channels.
Discounts are in effect on, not only full, singular games, but also soundtracks, DLC, bundles and demos, funnily enough (Soul Sacrifice demo, what are you doing in this section? Go home!). Themes & Avatars is self-explanatory, and finally we have Full Game Trials; a large catalog of priced titles for which you can first trial – not exactly special as the demos are widely available to non-subscribers. But on top of all of those "PlayStation Elements" as Sony likes to call them, there are other perks to being a subscriber. Namely, 2GB of cloud storage (split evenly between your PS3 and PS Vita) and automatic updates, whereby you can set your PS3 to turn on and download software updates at any time, before automatically shutting down upon completion of its installation.
There are a couple important notes to make before my conclusion, and they both relate to the terms of service; a) the subscription will automatically renew upon expiration unless directed otherwise by visiting your Sony Entertainment Network account's settings, and b) despite having downloaded them whilst subscribed, PlayStation Network title, PS One games, minis and premium game elements will cease to be accessible upon expiration of your subscription, unless you immediately renew. Two things you should definitely be aware of and keep in mind.
Overall
PlayStation Plus may have had a slow start, but it has since transformed into a virtual treasure trove of exciting titles that would otherwise cost you significantly more to purchase separately. Before you think that's the be-all, end-all verdict, it may not be; if you are the sort of person who dislikes the digital movement and appreciates having something tangible and physical that you can proudly display and say "I own this" (like me, generally), then you will obviously not favour this type of platform.
But having the opportunity to download great titles such as Okami HD, Dead or Alive 5, inFAMOUS 2, Hitman: Absolution and Catherine (the latter two upcoming in May) is something you should not pass up…just play them before your subscription ends unless you're happy to renew it anyway. Even if you consider them just long-term rentals because of that "stipulation", it's worth the price, especially for those who have no long term attachment to their entertainment products (traders, etc.). Oh, and make room on your hard drive!
Capsule Computers review guidelines can be found here.