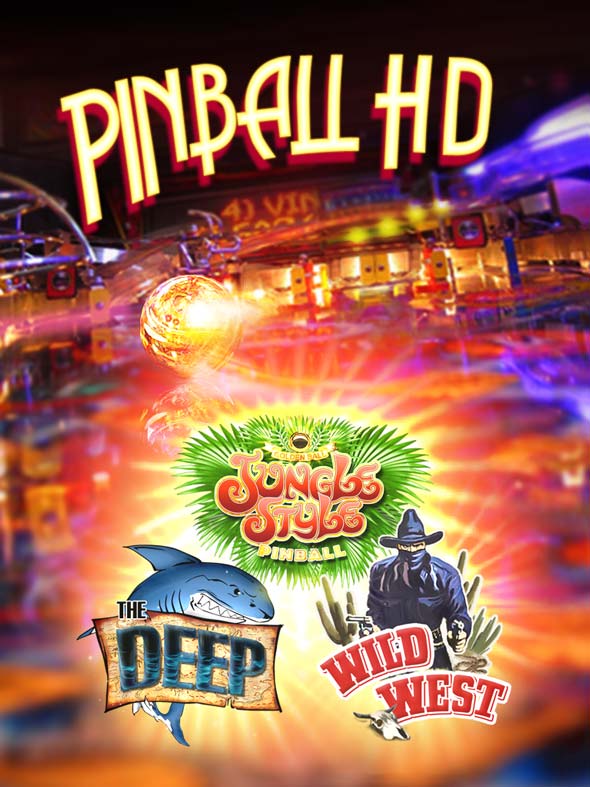 Company: OOO Gameprom
Release Date: August 08, 2010
Price: $1.99
Story:
Apple Design Award 2010 winner Pinball HD is now available for the iPhone with Multiplayer features and Retina graphics!
Pinball HD 4 iPhone takes the best pinball games by OOO Gameprom and puts them all in one application. OOO Gameprom has definitely created some of the best pinball games in the App Store. You should note this application only supports iPhone 4, iPhone 3GS and iPod Touch 3rd-Gen devices. What makes this collection better than others is the smooth control you have over the game. Everything works perfectly in movement and viewing angles. The flippers are just a tap on the right or left of your iDevice's screen.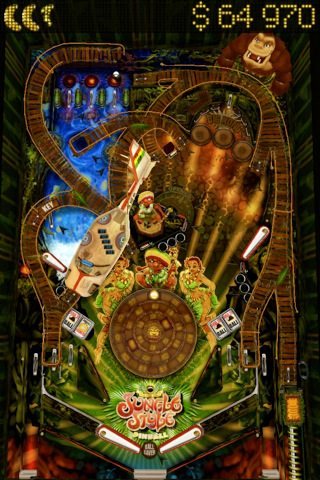 Each object in each version of pinball you play has it's own sound. It sounds like a real arcade pinball machine. Everything interacts with each other perfectly. You flick it, it recognizes the flick perfectly with absolutely no lag! Flying up ramps or bumping into something, there's always a perfect sound effect to go along with it. There are many pinball games in the App Store, but not many with such great graphics that look amazing in your hands. When you combine the sound with the graphics, this pinball game is unlike no other available at this time. OOO Gameprom makes another pinball game, Slayer HD, with even more amazing graphics. If they include this in an update to Pinball HD 4 iPhone that would make this the only pinball app I'd need. The visual effects and animations along with the audio effects and overall look and feel of the game make this one of the best apps available to play when you're bored.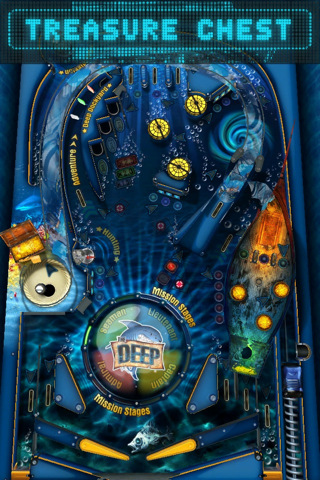 Gameplay and Controls:
While the game is fun to play, it also has smooth controls. It's just a simple slide downwards to pull the spring for the ball to be released. When you need to hit the ball with the flippers, it just a simple tap. The different pinball games included in this collection are very exciting to play. The music along with the arcade machine-like sound effects makes it a lot of fun to continue playing for a while. The camera pans around the game board, following your ball and making it feel like your even more in the game when you hit that peg or fly up a ramp! To switch game boards, just swipe up or down. Right now, they included 3 of their pinball games: The Deep, Wild West and Jungle Style. To find out the latest news or view the leaderboards, just wipe left or right! You can view your local scores or the top 15 world scores. Swipe it even further and view the Hall of Fame! This is the pinball game with everything and it all looks, feels and plays great!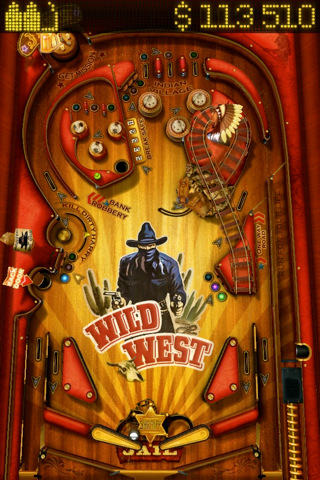 Summary:
Pinball HD 4 iPhone is, by far, one of the best pinball games available in the App Store! It simulates the perfect arcade machine look and feel. It had the same crazy noises and flashing lights and everything else. It's just not 5 feet long and 3 feet wide. If OOO Gameprom includes their new Slayer HD pinball game in this collection of their pinball game, then this will be the only pinball app on my iPhone. Just a reminder, this app is only compatible with iPhone 4, iPhone 3GS and iPod Touch 3rd-Generation devices. There is an option available for iPad in the App Store as well, called Pinball HD, which won the 2010 Apple Design Award. This is the perfect pinball game aviailable as of now and I don't think any other company will be making any pinball games comparable to these for a long time. Overall, I give Pinball HD 4 iPhone an EXCELLENT rating of 9.5 out of 10 capsules. 10 if they include Slayer HD in an update!