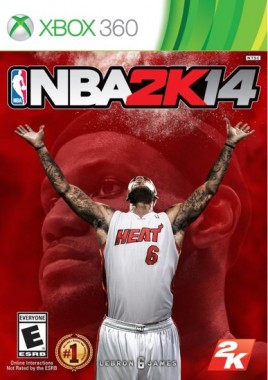 NBA 2K14
Developer: Visual Concepts
Publisher: 2K Games
Platform: Xbox 360 (Reviewed), PlayStation 3, PC, PlayStation 4, Xbox One
Release Date: October 1, 2013
Price: $89.95 – Available Here 
Overview
'We started from the bottom, now we're here!' – Those words from the Drake song that plays frequently throughout NBA 2K14 serve as a battle cry for 2K Games' NBA 2K franchise. Now 14 years in, the NBA 2K series has come a long way and with NBA 2K14 we get a celebration of the series in a way that any fan would die for.
It is only fitting that this game features a mode focusing on Lebron James' path to greatness as it is truly a culmination of the NBA 2K series' own path to greatness. This is without a doubt the best game in the long-running series and a true classic of the sports game genre.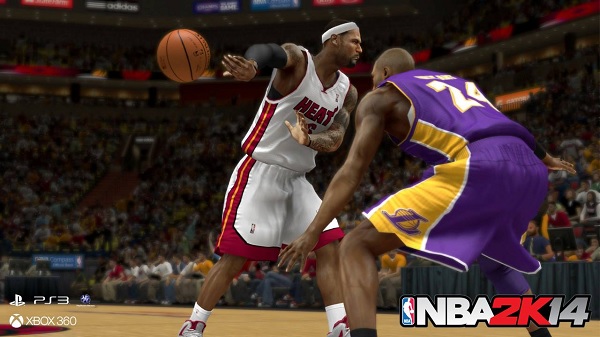 Gameplay
From top to bottom, NBA 2K14 shines with polish. While on the surface it may not appear to bring much new to the table, but if you take the time to really soak it all in, you'll see that 2K have taken the formula that has made the series such a hit and shined it up to near perfection.
The basic core gameplay has become tighter and more refined than ever before. It couldn't be easier to jump in and have a game of basketball and the controls are easy to pick up no matter your skill level. Having such a control scheme is integral to a game like this which works superbly as a pick up and play style game as well as a serious intense playing sort of game.
The game features many of the same game modes seen in NBA 2K13, with the career mode, shoe creator and season mode all returning among many others. Besides the returning features however we have the brand new inclusion of the Lebron James 'Path to Greatness' mode, which much like the theme song says, you start from to bottom and work your way to the top. It is a fun mode and for fans of the legend that is Lebron James it is a real treat. Interestingly though it isn't simply about reliving King James' best moments, it is about making moments of your own. A welcome surprise and one that proves to be quite a lot of fun.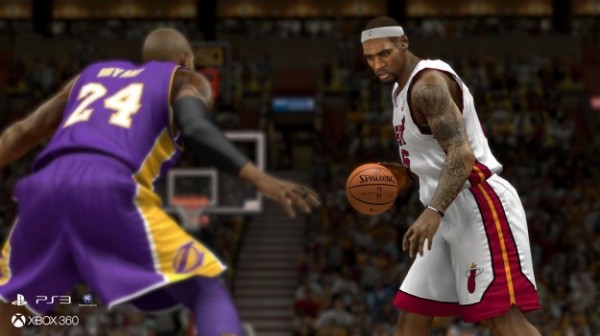 Perhaps the mode that will see you having the most play time however is the standard exhibition match mode. It is a simple click through to set up a game, you can once again play currently ongoing matches as well if you are following along with the NBA, which of course many players surely would be.
One of the highlights of the game is of course the online multi-player mode which allows for a multitude of players to jump in on a game with one another and battle it out on the court. The online mode is smooth as silk and the gameplay does not suffer under the pressure of online whatsoever. It runs smoothly and makes for some truly great challenges when taking on some tough opponents around the world.
What really stands out with NBA 2K14 though is just how tight the game's mechanics feel. Whether it is the split second timing of a perfect shot of the precision passes or interceptions, 2K have nailed the mechanics here. This kind of refining is much welcome in a game like this which mostly builds upon a pre-existing formula. It's the little bits of fine tuning that make all the difference.
NBA 2K14 may not be a major leap forward for the series but it's a brand new shiny coat of paint that cleans up the rough edges of its predecessor quite nicely. Not only that but there is simply hundreds of hours of content to explore in this game, making it the most deep and immersive NBA 2K game thus far. There is so much to see and do, NBA 2K14 is packed to rafters with content to slam. All of this goes into making this the best NBA 2K experience to date.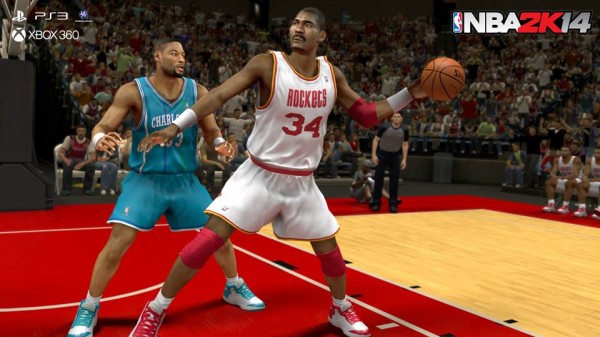 Visuals and Audio
As far as aesthetics go, NBA 2K14 is a highly realistic visual experience. Each player has been painstakingly captured in near photo-realistic graphics, bringing them to life in digital form. From the way they move down to the way they look, 2K recreate each player in great detail. The courts are also well represented being quite vibrant and true to real life in design.
One of the major highlights of this game is its incredible soundtrack. As we have come to expect from 2K over the years, NBA 2K14 features a blockbuster soundtrack comprised of some of the hottest licensed tracks going right now. With the previously mentioned 'Started From The Bottom' by Drake being the forefront of the soundtrack, you've got a great headliner. However it isn't just Drake's track that makes this audio compilation so superb, there are tracks like Kanye West's 'All Of The Lights' and Imagine Dragon's 'Radioactive' that will find their way into your head and set up camp, repeating over and over in your mind's eye for days. It is truly a sign of a great video-game soundtrack when the songs become so ingrained in you that the sound of them make you think of the feeling of playing the game and with NBA 2K14 this soundtrack does that.
Overall
From the bottom to the top, NBA 2K14 has solidified the NBA 2K franchise as arguably the greatest basketball gaming series of all time. Last year when I reviewed NBA 2K13, I pondered how 2K could possibly top it. With NBA 2K14 they showed us that they not only could top it but they could do it 10 times better.
Now I must ask this again, how can 2K top this game? I'm not sure they can, but I look forward to seeing them try with NBA 2K15. With the sheer amount of content they packed into this game, NBA 2K14 has reached the greatness at the end of this 14 year long epic path the series has taken. NBA 2K14 is an absolute slam dunk!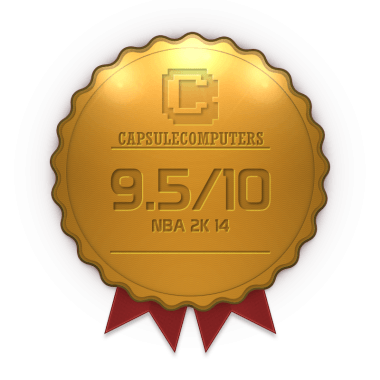 Capsule Computers review guidelines can be found here.