MasterAbbott is back with the first review of the 2010.  And today we have Gameloft's massive hit for the Apple iPhone/ipod iTouch – N.O.V.A stands for Near Orbit Vanguard Alliance. 
NOVA is possibly the most revolutionary sci-fi first person shooter that you can own for your iPhone & iPod Touch.  Gameloft game studios have outdone themselves with this amazing game.
As this is a video review,   I'm not going to bore you with ramble or go over the same stuff I discuss in the video review.   I will explain a little of the story without giving away and spoilers and cover few of the features that I didn't go through in the video review.
In N.O.V.A you are thrown into the unwilling shoes of former space marine Captain Kal Wardin, as he is thrown and pushed into a mission to save humanity against an aggressive alien race hell bent on destroying every last bit of humanity.  The reason as to you why the Aliens are attacking is something I'm not going to tell you.  As I would like everyone of you that owns an iPhone / iTouch to download this game as the story is quite interesting.  NOVA is not just a brainless point and shoot run and gun style game.  There are a few little puzzles elements also thrown in that will get you thinking.  These puzzles appear through the game and especially at the end where you have too…  ohh sorry no spoilers 😉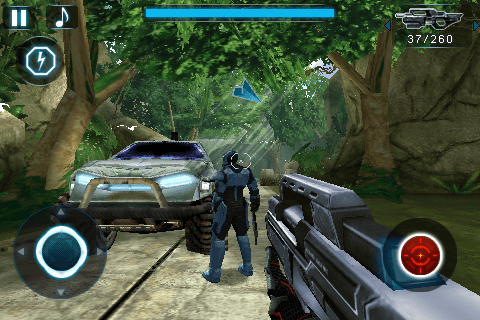 Throughout the game you are in contact with Yelena.  An A.I  Advisor who will guide you and also tell you what you must do next along your mission.   Yelena is not the only one that will also speak to you through your mission as there is more to this Alien Invasion that meets the eye. 
There are approx less than 10 kinds of major enemies you will be facing throughout your epic action adventure.  They range from little grunt style crawlers that attack by melee and lunging towards your to huge brute style enemies that carry massive clubs and also throw fireballs with deadly accuracy,  if you get too close they will even pick you by your throat and attempt to chock the air out our puny lungs whilst punching the living day lights out of you at the same time.   HAPPY DAYS !!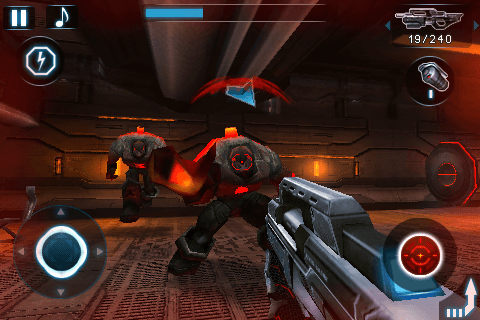 The enemy AI is actually quite impressive for an iPhone game.  Gameloft have done quite a remarkable job in this department.  I did notice a few little buggy parts when enemies would run towards a certain spot before taking fire, kind of like they were programmed to make it to "THIS" spot before starting to shoot and acting as they should in a normal battle.  Apart from that, depending on the level of difficulty you play NOVA on  roughly AI will take the same amount of bullets before they go down.
As explained in the video you are equipped with a special Mobile Armored Suit that will take damage and then regenerate itself after a while.  Only if your not taking fire from enemies.  This is handy as it eliminates the need to run around looking for medipacks.  (but with saying that, in Multiplayer if you take damage your suite will not regenerate and you will need to pick up medipacks to replenish lost health)
Now I believe its time for the video review.  Sit back and enjoy. 
N.O.V.A is every bit enjoying as it looks from the video review above.  There control system is easy to get your head around.  The gameplay is fun and easy.  It has an interesting storyline which keep you moving forward to see what will happen next.  As explained in the video review there is a total of 13 levels.  All of which are nicely designed and do take quite a long time to go through.  Even if you rush through them on average it will take you about 10-20 mins to get through each mission.  And It will take you longer if you play it on hard as you won't be able to rush in Kal Wardin style, you'll need to pick off enemies from a distance with your sniper, use your energy freeze pulse to immobilize them use COVER !!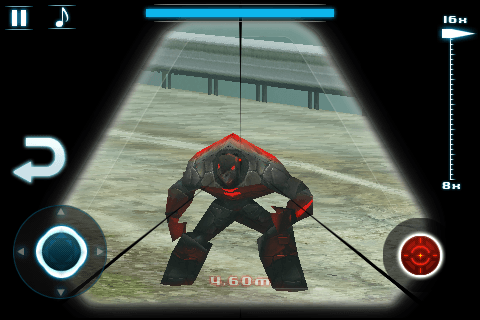 Capsule Computers would like give NOVA :  9 Capsule Out Of 10   If you have a iPhone… then this game should be on it.  NO QUESTIONS ASKED SOLDIER !! Grab it now from the Apple iTunes Store.  Click on the Buy now button below.  MasterAbbott recommends this as its certainly the best FPS on the iPhone/iTouch and I dont think anything anytime soon will knock N.O.V.A off its perch. 

**Note price shown below is in US DOLLARS **
Best iPhone apps at AppStoreHQ
Let us know what you thought of this video review.  There might be a prize given away if we get a fair few comments 🙂
-Features & Screenshots
–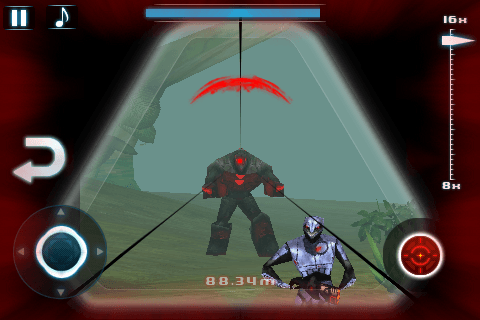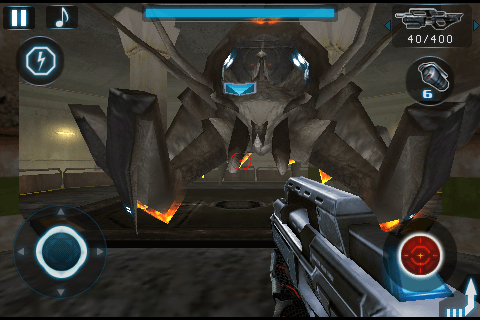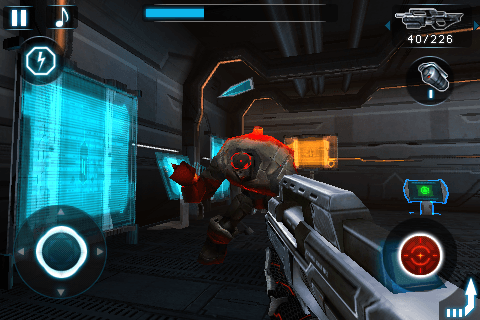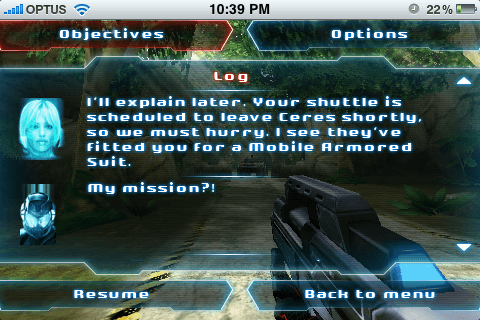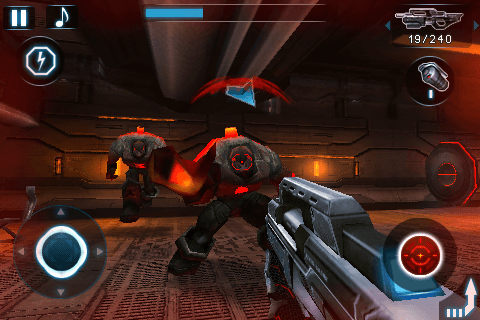 EPIC SINGLE-PLAYER CAMPAIGN
– 13 insane levels
– 5 radically different environments, from the real to the fantasic – jungle, snow mountains, spaceship, bunker, and an alien city
– 6 weapons: Assault rifle, shotgun, sniper rifle, handgun, rocket launcher and plasma gun – plus grenades & machine gun turrets in certain levels
– An intense drama sustained by transitional cinematics and character voices
FRANTIC MULTIPLAYER MODE
– Play locally or online via Wi-Fi or Local Bluetooth connection
– 1-4 player Deathmatch (1-2 players via Bluetooth connection)
– 5 different maps
– Play against your friends or the entire world through Gameloft LIVE!
– Worldwide leaderboards in the game & on the official website, www.near-orbit-vanguard-alliance.com
TECHNOLOGICAL LEAP
– Full 3D rendered environments enhanced by highly detailed graphics
– 3 control schemes
– Customizable interface