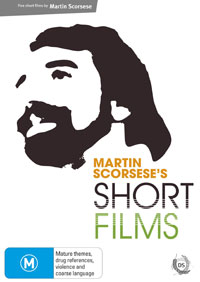 Genre: Short films
Director: Martin Scorsese
Running Time: 129 minutes
Available for purchase at: Madman Online Store ($24.95)
Overview
In the past few generations, it would be hard to find someone who hadn't heard of Martin Scorsese. Whether it be his work as a director for Taxi Driver or his Academy Award for The Departed, Scorsese is often seen as one of the great directors of our time.
With so many great works in the last two decades, it can sometimes be hard to remember directors had to start out somewhere…and this is where Martin Scorsese's Short Films comes in. This collection of five of Scorsese's earlier works provides a great insight into the influences and development of a fascinating director and – while some of the films may not be everyone's cup of tea – is worth watching just to see a young Scorsese's experimentation through the medium of film.
What's a nice girl like you doing in a place like this?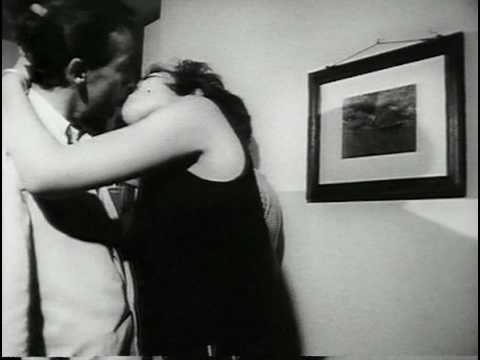 Algernon is a writer who leads a normal life until he purchases a photograph of a boat on a lake. While in the beginning the photograph is just another image on the wall, he soon becomes obsessed with it and finds himself unable to think of anything else. He meets a woman and gets married in the hopes of fixing his obsession, but his ultimate solution is one that is far more bizarre.
The narrative consists of Algernon's voiceovers, with chimes from his 'friends' (which basically consist of them saying exactly the same thing he says). While it can be funny in the beginning, this structure soon gets tiresome. The short film is supposed to be a comedy – although I still maintain it belongs more in the "light-hearted and quirky" genre – but it's not really as funny as it is experimental and unique.
Although the plot left a lot to be desired – although, fair enough, Scorsese was still at Tisch during the time of making this short film – what does make this short film shine is the way Scorsese depicts the story through images. The techniques Scorsese uses are far ahead of his time and truly demonstrate a unique way of constructing images: close ups, fast cuts, and interesting angles all play a part in the unique visual that is this short film. Throw this in with a powerful soundtrack that controls the emotions and narration of the entire ten minutes and you have an interesting (albeit odd and sometimes repetitive) combination. The only way this short film can really be summed up is by one word: experimental.
It's not just you, Murray!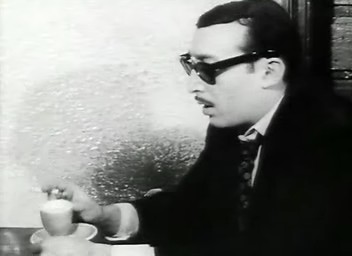 This short film follows Murray, a mobster who details his young and humble beginnings before he was wealthy and influential. He talks about how his friend Joe was a major influence in his success and gave him advice every step of the way; however, Murray is blind to Joe's constant deceit, trickery, and the fact that Joe is obviously sleeping with his wife.
It's not just you, Murray is another of Scorsese's Tisch works, so evidently it isn't the most incredible of his filmography; however the short film definitely shows a more unique style of experimentation than What's a nice girl like you doing in a place like this? Already, Scorsese's gangster theme is evident through the style of narrative and subject matter – equally as evident is his trials with different filmic techniques.
Visually, the film breaks down the fourth wall (the barrier between spectator and screen) and plays further on Scorsese's interest of challenging the conventions of shot types and continuity. Scorsese often uses unique and interesting images on screen that are reminiscent of Godard, and it's great to see him playing with the camera from a young age. The music is, again, a wonderful feature and Scorsese's ability to harmonise audio with visual is a delight to watch.
The Big Shave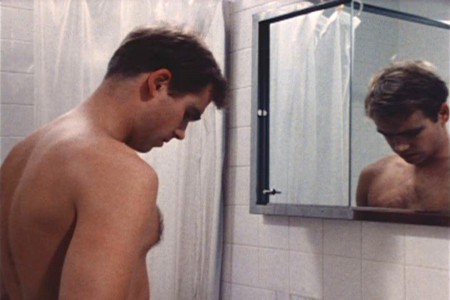 Perhaps one of his better known shorts, The Big Shave depicts a man shaving in the bathroom. As he shaves, he cuts himself but instead of stopping, he continues. What ensues is a bloody scene that can become very painful to watch.
As the last Tisch short featured on the collection, this one is simple yet powerful in what it says. While there is obviously no conventional story, The Big Shave holds a deeper comment on the world – often dubbed Viet '67, it is said the short alludes to the self-destructive nature of the United States during the Vietnam War. However, there is also a greater universality in what the plot is trying to say about mankind, and that's what truly makes this short stand out from Scorsese's other Tisch works.
Scorsese's developing visual style is so clearly evident through this: the splatters of blood, the quick cuts and close ups on odd, banal objects all echo with his direction. It's great to see the workings of his visual composition before he began making feature length films, and The Big Shave shows a filmmaker that is beginning to grow and mature. Soundtrack-wise, Scorsese is brilliant – the music is a perfect juxtaposition to what is happening on screen, demonstrating that even when man is on the edge of destruction he still presents a happy façade.
Italianamerican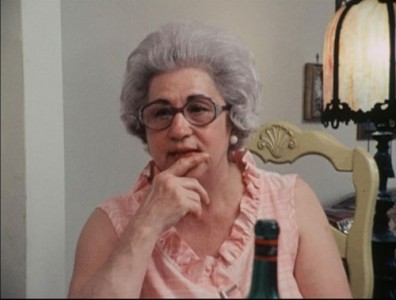 Italianamerican is a 49 minute short where Scorsese speaks to his mother and father about their family history and moving to New York. The short is essentially a documentary where he sits down and interviews his parents; in the duration of the film the audience learns not only about his family but also universal issues like being a migrant and childhood memories.
The narrative is a simple one, and Scorsese truly allows it to develop its own path and take the spectators along on the journey. In documentaries, it's difficult to ever plan anything entirely and much of the process is about the unfolding of a tale that the director may not have imagined; in this respect, Scorsese has done a wonderful job of presenting a well-structured look at his family and background while simultaneously adding a universality to the narrative that any viewer can relate to.
Style-wise, Italianamerican is made like a home movie. While home movies can often appear amateurish in films, Scorsese manages to harness this style to add to the intimacy of the short. There is a particular beauty to the way he controls the camera as he wanders through his parents' house and speaks to them; it's almost as though the viewer becomes Scorsese and is immersed in the tales these two people are telling. There is no soundtrack in the background, however, this adds to the rawness of the footage and really allows viewers to focus on the words that are being said.
American Boy: A profile of Steven Prince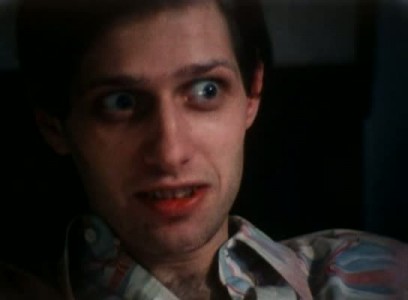 The last short featured in the DVD collection is American Boy: A profile of Steven Prince. The 55-minute short is yet another documentary looking at Scorsese's friend Steven Prince (which most will recognise for his role as a gun salesman in Taxi Driver) and his life. Prince was an ex-drug addict and speaks of experiences he's gone through in his life, including attacking a man and working with Neil Diamond.
In comparison to Italianamerican, American Boy is far darker in subject matter and really looks more at some of the themes that arise in Scorsese's later works. The documentary's narrative is slightly scattered, but overall it isn't difficult to follow the structure. What makes the story wonderful, though, is the flashbacks to Prince's childhood and the interspersion of the past within the present.
Scorsese uses visual techniques sparingly in this one – as it is a documentary, he again sticks to the home video style – but the entire film has a very dark, heavy feel to it. The low-key lighting does a great job to establish the mood of Stephen Prince's life, and instead of the handycam creating an intimate feel to the film, it conveys a strong feeling of instability and distress. There is, again, minimal soundtrack used at all and the eeriness of the film is only added to by the echoing silence that occurs when Prince speaks.
Final Comments
Any film fan would no doubt make a permanent place on their shelf for Martin Scorsese's Short Films. These five shorts are interesting and experimental, but, most of all, they are pure Scorsese. There is nothing else to be said about this collection except that it is most definitely worth watching at least once.