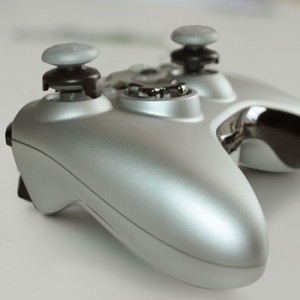 Developer: Kontrolfreek
Platform:: Xbox 360 (reviewed), PS3
Release Date: Football Freek 27th of September 2011 and Speed Freek APEX 4th of October
If you're wondering what these things are, click here for a more lengthy detailing. I will start first by giving my impressions of the Football Freek for FIFA 12 and then the Speed Freek APEX designed for Forza Motorsport 4.
Kontrolfreek's Football Freek aim is to enhance the gaming experience of FIFA 12 and other football titles, and although I was expecting a bit more out of it, they still are quite reasonable accessories. Apparently the attachments are specifically designed to allow players more subtle and accurate movements with their players, especially applicable to FIFA 12's new precision dribbling system.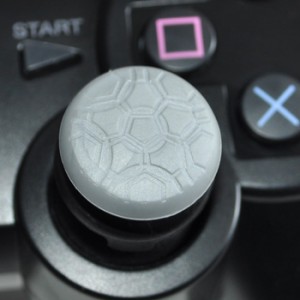 Upon first attaching the accessories to my thumbsticks, the controller feels a bit uncomfortable as the sticks are now higher up. After a while though I stated getting used to the feel and actually prefer it now. As for the actual impact that the Football Freek actually has on gameplay, I'm not going to exaggerate, it's quite subtle, but if you use them long enough and then go back to the bare controller, you will see a fair bit of difference.
Maybe it's just a placebo effect but it still does feel like I can make those slight turns out of dangerous situations and hang on to the ball much easier then when doing the same move without it. I was hoping that the stick's convex surface would have higher sensitivity levels, so much so that a slight rub would allow you to turn your player, but I suppose with that sort of sensitivity you would end up with a lot of unwanted turning.
As for the Speed Freek, I found it actually much more useful. Although advertised for Forza Motorsport, the accessory can still be used for basically all other racing games. Me, I used it for F1 2011 (which FYI review will be up very soon). As you can see in the picture below, the APEX allows your thumb double the space for moving left and right, and with it's dish like shape it really benefits the really sharp turning.
If you're planning on buying any racing game and want a cheap alternative to a full racing-wheel controller, then I really recommend the Speed Freek for just that extra bit of control and controller comfort.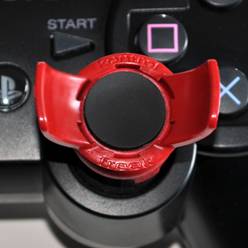 Overall, the the two accessories are quite useful and most importantly cheap add-ons which although only adding subtle improvements to gameplay, are still a worthwhile purchase. They add that extra bit of control and I actually found them quite comfortable to use them when playing other games. They are tournament-legal, so there are no limitations with using them, and you can't forget the fact that they will only set you back about 10 bucks so I say why the hell not?
Imma give them a collective….