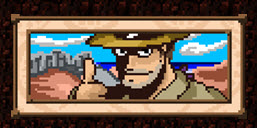 Hook Champ
Platform: iPhone
Developer: Rocketcat Games
Release Date: October 4th, 2011
Hook Champ put you in the boots, or should I say HAT of a brave artifact treasure hunter similar to Indiana Jones.  Where the main mechanic of the game is using your hook to grapple your way to safety whilst being chased by a big scary black ghost.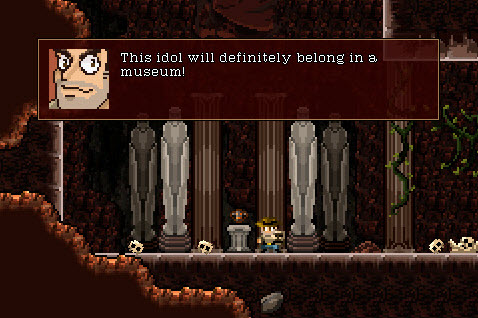 The each mission / level has you starting off at the end where you have just made it to the artifact/treasure.  Now once you grab it, a cursed black ghost appears and starts to give chase, and this is where your Hooking adventure begins.  You got to make your back out to the entrance in blistering speed grappling anything from walls, ceilings, wall rings along the way before the Black Ghost consumes you and spits you out in a pile of bones.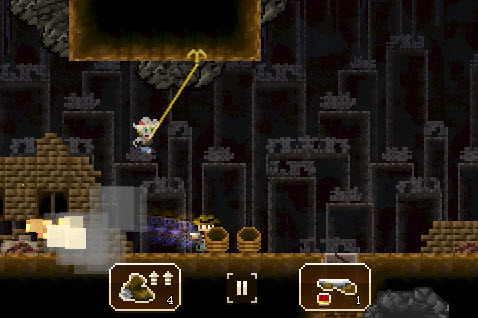 To aid you in your adventure you can upgrade your grapling hook, rope, boots, weapons (shotgun) used to shoot off the Ghosts if they get a little too close for comfort.   All these upgrades are available to you in the store once you finish a level you can jump out and go spend your hard earned gold coins on anything your heart desires.  The most coolest thing is the rang of specialty hats that make you look even more classy whilst your swinging for your life back to safety.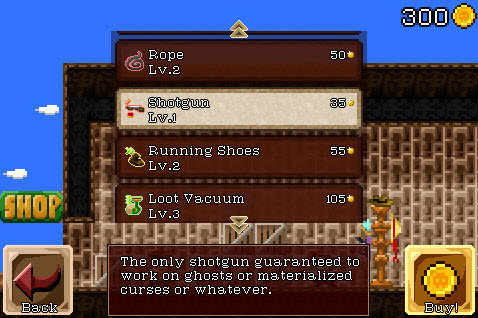 Hook Champ is easy to pick and play.  It has a tutorial at the start that gives u a rundown on what you have to do and you can reply it as many times you wish.  (you can replay all the levels as many times as you desire)  As replaying each level is one of the main reasons and objectives of the games.  As trying to best the best score to obtain rewards and coins to buy unlockables and upgrades is very important especially when you get to the later levels.  Gameplay is smooth and the graphics are great, it has that 8bit style look to it that I absolutely love. 
NOW ENOUGH TYPING … watch the video review.
In closing, Capsule Computers gives Hook Champ a 9 Capsule Out Of 10.

This is one of the most creative and addictive, platformer ever played on the Apple iPhone, the 8bit pixel look and feel to the game makes it even more appealing.  Along with the super physic swing style engine that can be easy to perform but hard to master.  It will keep you busy for hours.  The amount of unlockables, upgrades and achievements you cannot go wrong with this HOOK CHAMP.
Grab it now from the App Store.  CLICK ON THE BUY NOW BUTTON BELOW
Best iPhone appsat AppStoreHQ
–
Let us know what you thought of the review and also what you think of Hook Champ, leave a comment below
–
MasterAbbott Capsule Computers