G'day everyone. MasterAbbott is back for another one of his Limited Edition UNBOXINGs. I love unboxing stuff !! Today we have the newly released Santa Monica Studios masterpiece for Sony Playstation 3 – God Of War III Ultimate Trilogy Edition.  This by far one of the nicest limited editions I've come across in quite some time but still MasterAbbott is a hard man to please when it comes to what you get for your money in terms of quantity and quality. 
Check out the video review below and see for yourself.
Image of contents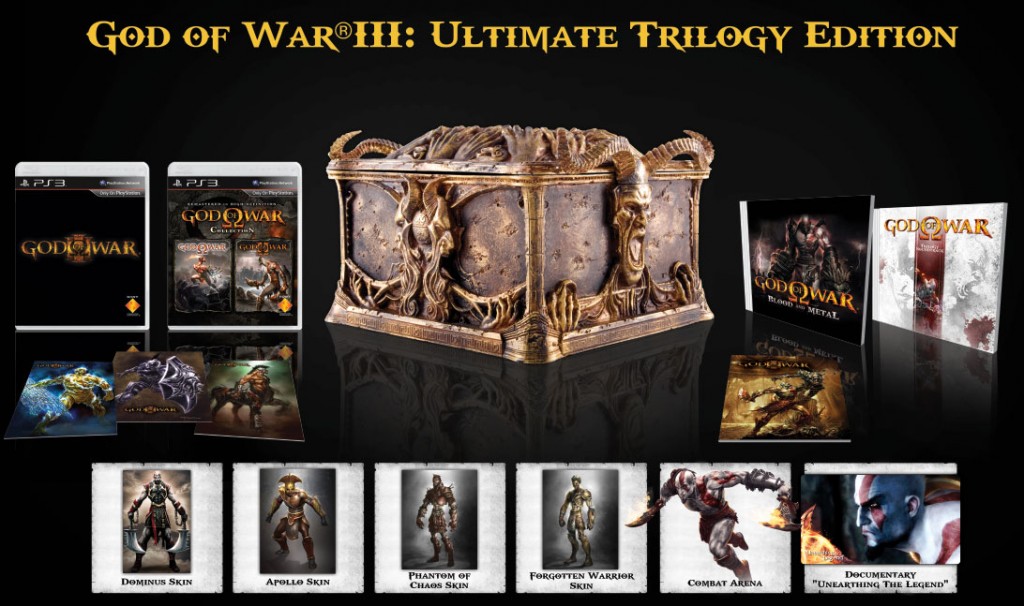 –
The God Of War III Ultimate Trilogy Edition is priced at WAIT FOR IT … $249.99 AUS which as always is WAY WAY TOO Much compared to what the rest of the normal gaming world pays for video games.  So I have to say that unless your a true HARD CORE God Of War III fan I wouldn't recommend it.  If you just want to play the game then stick to the regular edition for a far cheaper price. 
Content Review : 6.5 Capsules Out Of 10
Purchase only if your a true God Of War fan and want the extra little things such as God of War 1 and 2 remastered onto one blu-ray and also the sound track to all 3 games.