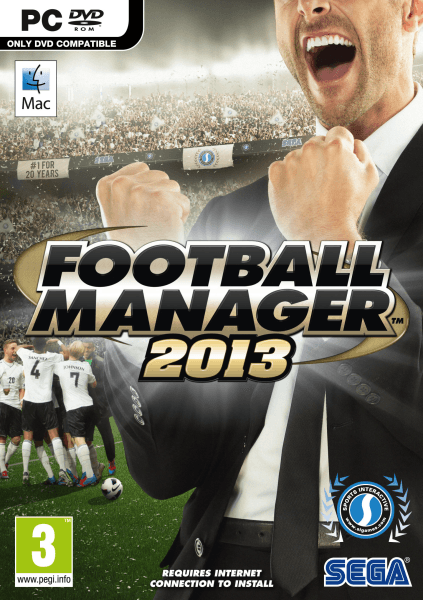 Football Manager 2013
Developer: Sports Interactive
Publisher: SEGA
Platforms: PC (reviewed), Mac
Release Date: November 2, 2012
Price: $79.99 (HERE)
Overview
It's finally here. Where fans of football turn up regularly for the arcade-style simulations of FIFA and Pro Evolution Soccer, the hardcore wannabe managers all know that the Football Manager franchise is where they can get a fairly realistic feel of what it's like to be the man on the sidelines, watching as the team he has trained and prepared for weeks and months go out there and play using the tactics he has devised. The game's player/back-room staff database is so in-depth that some Premier League clubs, like Everton, use it to do their preliminary scouting.
The question is: does the 2013 iteration of the franchise bring anything other than an updated roster to the table?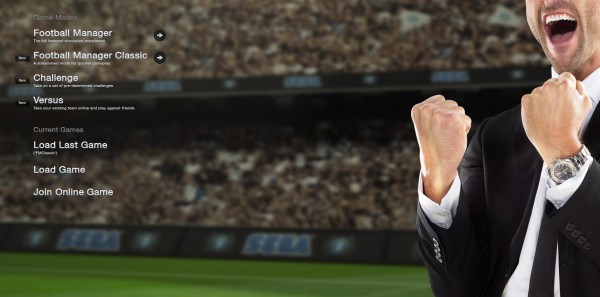 Gameplay
The answer is, unequivocally, yes.
For the die-hard fans who dig the total immersion provided by previous Football Manager titles, there's not too much to report on. The interface is more streamlined and easy to use, but that's not to say there's less to do. In fact, in the normal game mode there's added depth to the assistant manager systems and you'll also be given cues on player body language to help you decide what direction to take in your pre-game and half-time team talks. It's easier to use and everything you love (and a little bit more) is back.
That's not what is game-changing, though. Where Football Manager 2013 truly lifts itself above previous titles is in the new modes it provides.
The first of these is lifted directly from the mobile version of Football Manager, but despite its uninspired origin, it does provide an inspiring refresher to anyone feeling a little burnt out from partaking in season-long campaigns on the football sim. Challenge Mode drops players into challenging (I think that's how they came up with the name) scenarios where, as managers, they must scramble to achieve a short-term objected with the team they are provided. Objectives like avoiding relegation with just a half a season to go and navigating the squad through an injury-ravaged period are the go here, and these bite-sized (comparatively) modes go a long way to testing your Football Manager mettle, while at the same time avoiding you the usual, never-ending, months-long campaign of the basic mode.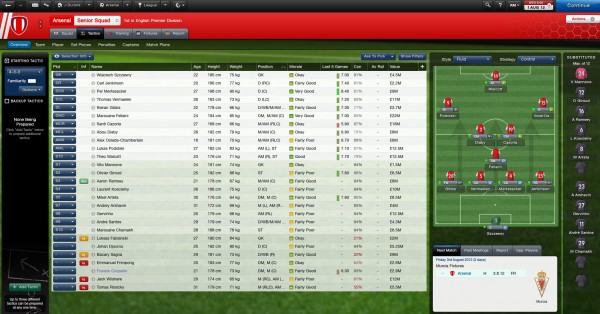 The other mode is also notable for its ease on your precious time resources. Football Manager Classic is like playing the standard game mode, except you've got a lot less to manage. Your youth and reserve squads are left to your assistant manager, team-talks play a very diminished role, training focusses will be team-specific rather than centred on catering to your individual players, and press talks will come a lot less often and be a lot shorter.
Essentially, if you don't mind not micro-managing every detail of the squad, this mode is for you. The focus is almost solely on the first team, and despite the streamlining, this mode has is, like the standard mode, never-ending. This means you can still establish a long and distinguished managerial legacy and become the next, albeit virtual, Sir Alex Ferguson – you just won't have to deal in the every day mundanity he does. After all, you're not getting paid millions to manage these teams, you deserve a bit less tedium.
I would be remiss not to mention the oft-praised Football Manager database. It's back, it's bigger, and Everton are probably still using it. It seems silly that something so detailed and immense is practically taken for granted at this stage, so I'm writing this just to assure you: it's all still here and it's all still ridiculous in scope and detail.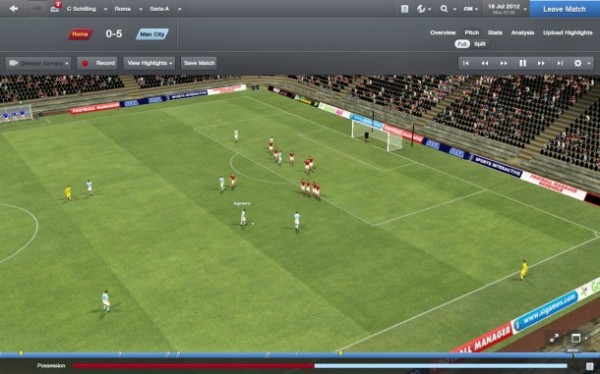 The Football Manager franchise was not really in need of a Renaissance, but Sports Interactive delivered one anyway, and boy did they deliver. Football Manager 2013 has everything a wannabe manager could want. If you're into the game as it was, you have that option (with even more to manage), but if you were looking for a more bite-sized experience or a less involved style of management, then the game delivers exactly that.
Here's a tag-line for you SEGA: Football Manger 2013 – More Choice Than Mancini's Bench.
Audio & Visual
Football Manager is, at its core, a menu-surfing game. There's no talk of light diffusion, depth of field, field of view, or low frame-rates here. But hey, the interface sure looks good.
In fact if I had to describe the interface of the managerial simulation in one word, it's be "slick". Everything is neatly labelled, ordered in a sensible manner, and easy to use. You can hardly tell this is a game with layer upon layer of databases, tactics, and other options that you could be sorting through at any given moment. The only issues I had with the game's interface is the frequent stops in time-lapse that occur when it shows you results from matches that just don't matter to you or your managerial campaign and I had trouble sorting through the immense amount of player dossiers at first.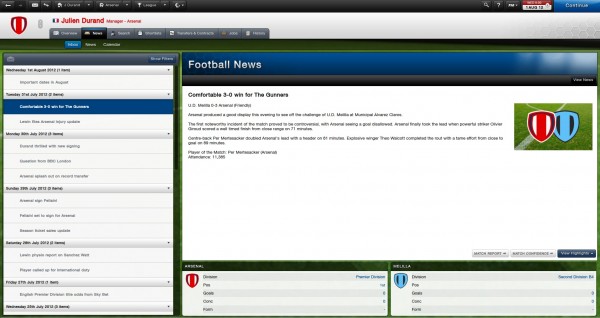 The in-match audio for Football Manager 2013 is solid, though it won't knock your socks off.  For this outing the game is absolutely devoid of music or audio while you take part  in hours upon hours of menu-surfing. It'd be good if the game could distinguish itself on that front as well as with its unique gameplay, but for now your own iTunes tracks will have to do.
Just a quick personal recommendation: while in menus, play some mellower music, and while your team is playing switch to your epic/workout playlists. It definitely adds to the overall experience to have the appropriate mood music.
Overall
Football Manager 2013 is a game of vast scope. What's great is that it's not just about options on how to manage your team anymore, it's options on how you'd like to play the game. There are a few issues with how the game actually simulates matches in that it all does look and feel very "gamey". Perhaps next year's iteration should focus on that all important part of the simulation. After all, it's not just Manager, it's Football Manager. The beautiful game needs to feel like it actually would in real life.
That aside, this is the most polished, vast, and easy to use entry in the series to date. If you go on and on about how you'd manage Arsenal better than Arsene Wenger, now's your chance to prove it.