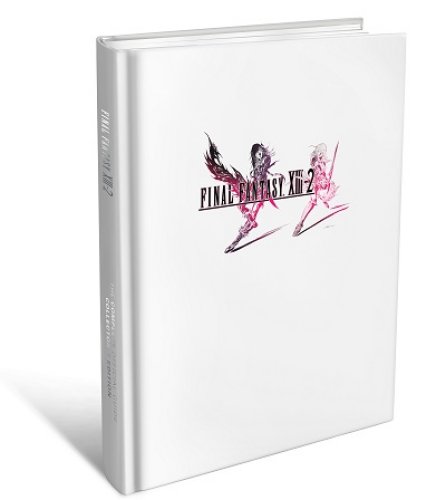 Final Fantasy XIII-2 Complete Offical Guide
Publisher: PiggBack
SKU: Collector's Edition
ISBN: 978-1-908172-16-7
Pages: 304
Release Date: 03/02/2012
Price: Buy Now
Final Fantasy XIII-2 is the newest adventure in the seemingly never ending series which is Final Fantasy. It continues on from Final Fantasy XIII, following the adventures of Serah, the sister of the main character in the previous instalment.  All Final Fantasy games are known for their taste in unusually long storylines, and accompanying side quests, thus official guides are more often than not required to achieve that Platinum trophy.
The guide is broken down into sections of; Primer(absolute basics), Walkthrough, Completion Timeline, Tour guide, Strategy & Analysis, Inventory, Bestiary and Extras.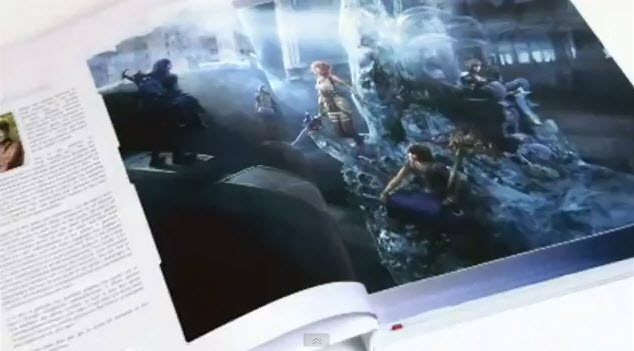 This guide gives the amount of detail depending on what your focus is. For example, if you only want to complete the storyline you can just follow the walkthrough section and all the need-to-know information is there to assist you in anyway possible. Though if your goal is to attain that platinum trophy then you can move into the 'Tour Guide' section which will give you each side quest and available mission indepth so that you have it all.
The walkthrough is very basic. It gives the basic information on what you have to do to progress through the storyline, and what key items to obtain. It includes several in-games screenshots to add the guide along and help you sense the section you are up to. It is broken into each chapter of the story, and from there broken down into steps to complete each storyline event. My only disappointment with this section is the lack of advice for bosses. The advice given is on average a short paragraph, with no analysis of weaknesses, information on stats, and no advice on paradigm combinations to use.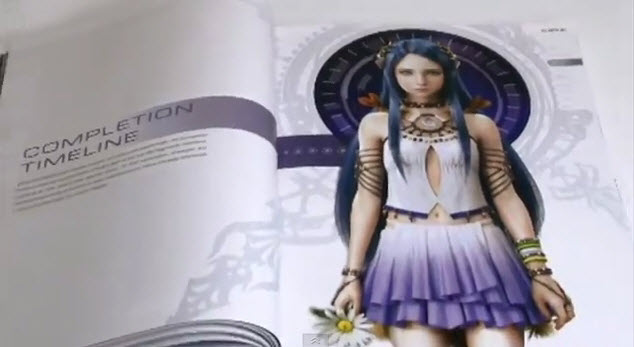 The tour guide is a completely different story. This has everything. Advanced maps showing locations of everything you would possibly need, the monsters in each area, the fragments available and how to obtain them and even 'objects of interest'. This section definitely makes up for the walk through section as it even includes such paradigm combinations to use against stronger enemies and tactics to be employed to help bring them down. This guide is broken down into each level available within the game and bookmarked on the edge of the guide accordingly. Adjacent this guide is the 'completion timeline' which tells you when you can reach the additional levels, which can only be reached by doing additional side quests, along with the fragments that can be obtained within these levels. All the information is very comprehensive, and does not miss anything.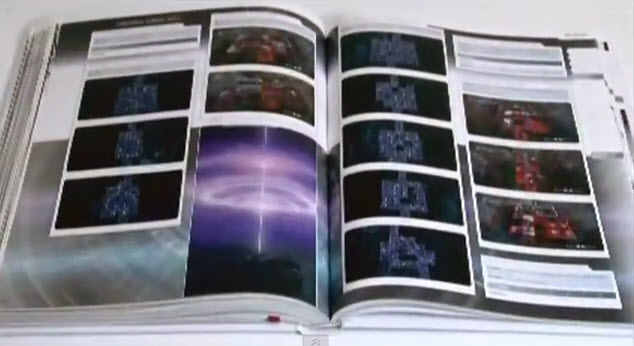 As stated previously the walkthrough is split into two different walkthroughs, a story and a 100% completion guide. This at times causes the guide to be hard to manoeuvre through. The walkthrough only gives information on storyline events, and gives basic maps. Most players, including myself want more than that, e.g. where to find items, miss-able events etc. The guide counters this by referring you to the tour guide section and the exact page. This does the job, but it causes you to move constantly back and forth through the book. It also causes the guide to have the same map twice, though with one having very little information and the other with sufficient information, which makes you realise why the guide is 300 pages. In my opinion the integration of these two sections would have been a much better choice to create a better flow to the guide.
There is no doubt that this guide has it all. The section titled 'Strategy & Analysis has such an in-depth explanation of the complicated battle system that anyone could understand it, and thus master it. It explains the mathematics of the staggering system along with the best ways to manipulate the system to be used for your advantage. This also includes how to optimise your characters, which monsters to tame, how each of them develop and a list of the fragment abilities. This is no doubt a very well written section with such in-depth strategy that no other guide could challenge it, not to mention would make you unbeatable in-game.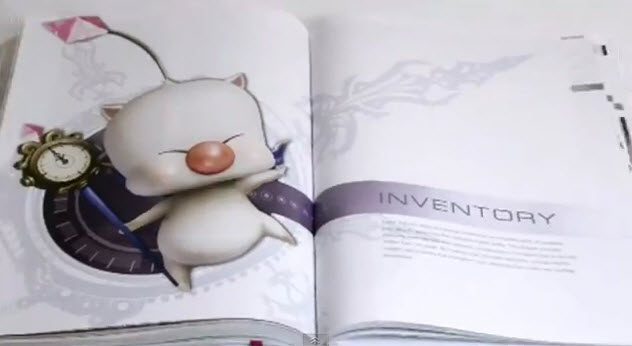 The inventory and bestiary sections go hand in hand with being just as in-depth as the Strategy & Analysis section. The inventory section informs you when and where you can receive each weapon, accessory, key item, item, speciality item, component, monster material, adornment and shop. That list alone illustrates the amount of tables within this guide which makes no item unobtainable. The bestiary section is just as well done, giving detailed break downs of monsters, explaining their weaknesses, status resistances, what class they are tameable to, and even an additional note. The bosses of Final Fantasy XIII-2 are also here, allowing you to plan your strategy on their weaknesses easily.
Overall this guide has everything a gamer could want. Although some of the information seemed repeated and lacked flow, it is a very comprehensive guide that covers anything and everything.  No one who owns this guide should have any problem obtaining the platinum trophy, or have any problems with the soon to  be, additional downloadable bosses.