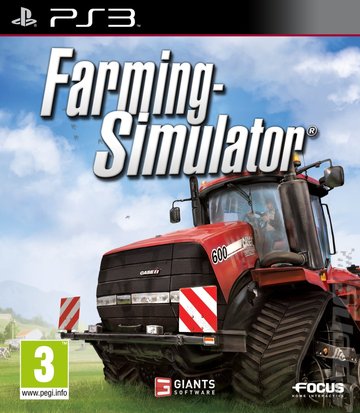 Farming Simulator 2013
Developer: Giants Software
Publisher: Focus Home Interactive
Platform: Playstation 3 (Reviewed), Xbox 360, PC
Release Date: September 4, 2013
Price: $44.95 – Available Here 
Overview
The sound of tractors, the smell of freshly mowed grass, the taste of a chicken's egg, crops ready for the picking. All of these are the call of the wild for farming fanatics. These are the things they live for and that passion is something that Farming Simulator 2013 aims to capture.
While many will write Farming Simulator 2013 off as simply silly, there is undoubtedly an audience for such a game. If you love farming or are just genuinely intrigued by the idea of a farming simulation, there may be some honest to goodness fun to be had with Farming Simulator 2013. It may have its fair share of bugs, but if you dig deep enough you'll see the underneath that tractor stuck under a wagon is a real heart of gold.
Farming Simulator 2013 may very well be the most endearing gameplay experience of the year. It's like a ride-on lawn mower stuck on a fence, no matter how frustrating it may be there is just something about it you can't help but find awesome.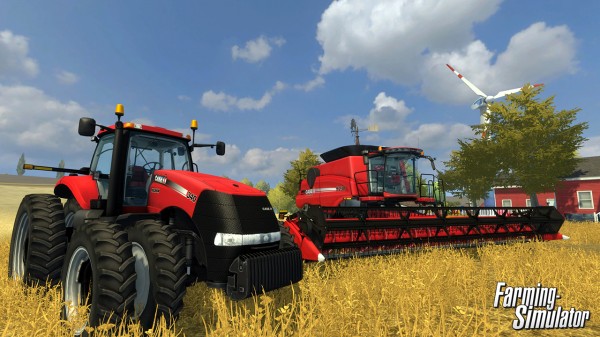 Gameplay
Farming Simulator 2013 is as the name suggest a farming simulator game. It places you on one of two selectable farms and gives you tasks to undertake all in the goal of bettering your farm and building yourself an impressive lot of crop and animals to work with. It is a relatively simple concept, but Giants Software decided to complicate it a bit.
The complication comes in the form of the game's control scheme, which as you'll notice in the loading screens, is pretty damn intense. Each button has about 4 different actions attributed to them each with different combinations being required to do different tasks. It can be frustrating at times, but once you get past the steep learning curve you'll find a real challenging experience to partake in.
There are a number of bugs and glitches present in the game that can be often disrupting to the experience, but they are more so funny than anything else. If anything they will give you a good laugh before correcting themselves. It seems a lot of the glitches and bugs come from vehicle use. Simply bumping into another vehicle can often have disastrous results such as one vehicle becoming stuck under another or in other cases flying into the sky. It is great for a laugh though.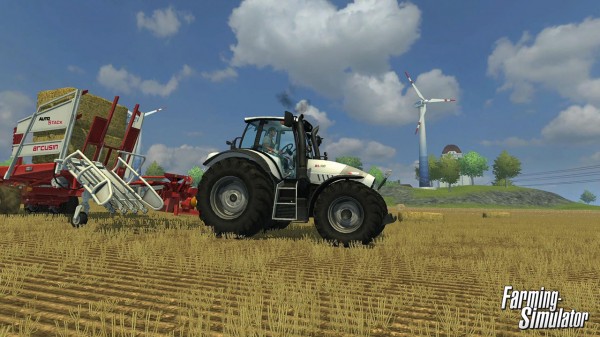 If you can look past the problems though, you'll see that there is actually a fair amount of fun involved with vehicle use. Controlling a tractor or driving a small and speedy vehicle gives the same sense of open world chaotic fun you'd expect from a game like Grand Theft Auto. The real fun however comes from nailing the tasks attributed to each vehicle. The most common of which are to mow the lawn, harvest crops or sow seeds.
It has a immersive open world and a plethora of farming based simulations to engage yourself with. Even if you just want to do silly stuff, Giants Software have more than accommodated to those types of players with a number of wacky possibilities available to players with a more crazy side to them.
Farming Simulator 2013 is a surprisingly deep game that is held back by some significant control issues and apparent bugs. Fans of the concept are bound to be able to look past this and see what a real diamond in the rough Farming Simulator 2013 really is.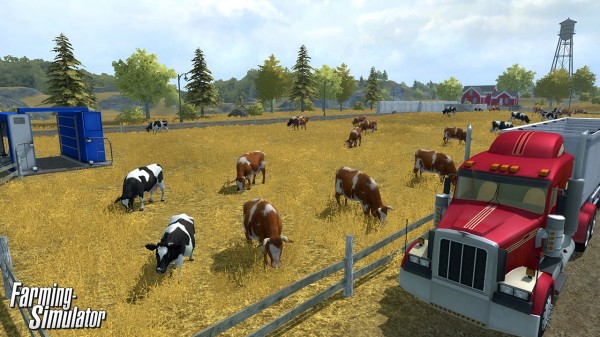 Visuals and Audio
As far as graphics go, Farming Simulator 2013 is visually accurate for the most part to the farming life style and the available vehicles are all well designed and represent their real life counterparts well. It may not be the most awe-inspiring visuals work but the game has a solid graphical style that is well designed despite some corners cut here and there.
The game's soundtrack is relatively pedestrian, not leaving an significant impact on the experience in any real way whatsoever. The use of real farming sound effects is a great way to increase the games realism and thus increasing the quality of the simulation, but some of the sounds can become somewhat grating after a while.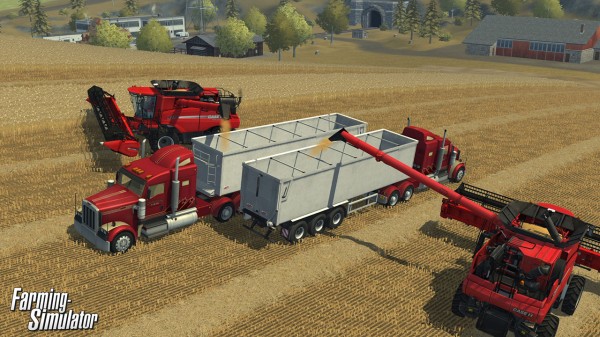 Overall
Farming Simulator 2013 is a special kind of simulation game. It's not just one that simulates the tireless work of farmers, but the tireless lives of those passionate men and women who toil and labor over their farms. If you really get down to the nitty gritty of the game, you'll see that it's an experience with a level of depth that may not be immediately apparent at first glance. Give it a real good go and you'll come to see that Farming Simulator 2013 has heart.
It is far from a perfect game and it has more than its fair share of problems, of both the frustrating and funny kind, but Farming Simulator 2013 is really at its core a pretty fun simulation game. It can feel like a harvester stuck in a tree sometimes, but when it really gets rolling its like a chicken that learned to fly.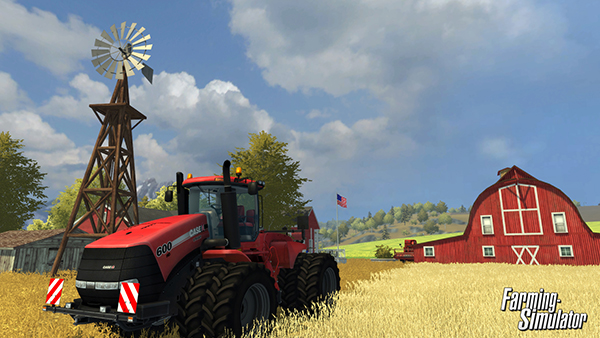 This game is a real diamond in the rough. Sure it may look like a big old lump of coal at first glance but if you shine it up nice and pretty and take a gander at what lies underneath you'll see that it's actually a shining example of just how inventive the simulation genre can be.  If something exists in real life it can surely be simulated in a game and Farming Simulator 2013 is proof that it can actually be pretty fun too.
If you go into Farming Simulator 2013 thinking it's going to be silly, you'll probably get that. But if you go in without any preconceptions, or if you are a farming fan looking for some fun, you'll likely find that despite its inherent flaws, Farming Simulator 2013 is arguably the best farming simulation game on the market. Well the tractor is ready, do you wanna go for a ride?
Capsule Computers review guidelines can be found here.