Survival HORROR comes to the iPhone, Italian software developers :  7th Sense Studios, have released what might be one of the BEST Survival Horror game on the iPhone.
FALLEN Episode 1, is a prologue to what looks like an amazing and well designed survival horror game for the Apple iPhone.
Fallen looks and feels very much like a Resident Evil type of game.  The Suspense, ambiance sounds, puzzles and even monsters you encounters are all very similar.  The story however is it's own.   You play as Roman Mendez, a prison inmate spending his last months of his sentence stuck in isolation.   One day all hell breaks loose outside his cell, Roman can hear screams, yelling and the sounds of something that isn't human coming from outside.  This is where  your journey begins.  Roman manages to escape from his cell to find the prison is in really bad shape, something bad has happened and many people are dead or missing.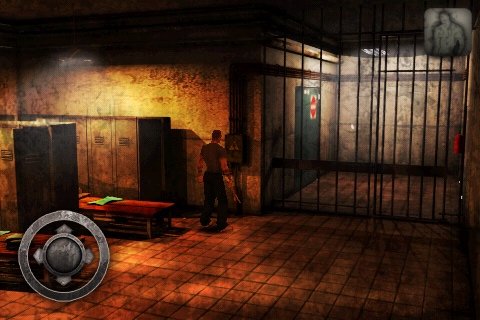 This is where you step into the shoes of Roman and help him escape this prison hell hole. 
As this is a video review I will keep this the written part short as I don't want to double up. 
7th Sense Studios have gone to a lot of work in making Fallen EP1 look graphically amazing.  This is something we don't normally see on the IPhone, every location you explore and every item you interact with have been given a lot of attention to detail.  The sound within the game is also great, at certain parts it made me jump (it is recommended playing this with headphones for the best experience).  The control system is very basic but it works very well.  On the bottom left we have the movement control which will allow you to move Roman, on the right you will have your attack button,  the attack button doesn't appear unless you encounter enemies,  when your not attacking enemies but find object to interactive with  another button will appear in its place.  This will allow you to pick up or open, or use certain items within the game.  The controls are simple but the system works well.
Just like in Resident Evil you collect and must solve puzzles along the way to progress.  I will not spoil any of the fun but the puzzles are great fun to do and take advantage of the iPhones touch and accelerometer functionalities.  It's good to see that 7th Sense Studios have taken advantage of this, as it makes the game FAR more enjoyable to play.
I'll continue on with the video review now.  Click on the play to see the rest of this review.
–
Capsule Computers gives Fallen EP1 :  8.5 Capsule Out of 10.  As stated in the review a few little things need to be fixed but overall Fallen EP1 is CERTAINLY a game you need to have for your iPhone, it's a great Survival Horror game, with an original storyline that uses and pushes the iPhone to its full capabilities.
Fallen EP1 is currently available to download from the Apple iTunes Store.  Buy it now click on the link below :
Best iPhone appsat AppStoreHQ
Fallen EP1 is also has its own FACEBOOK and OFFICIAL Website check them both out :
–
Lastly check out some screenshots of the game.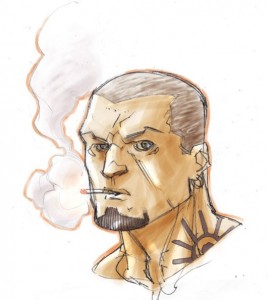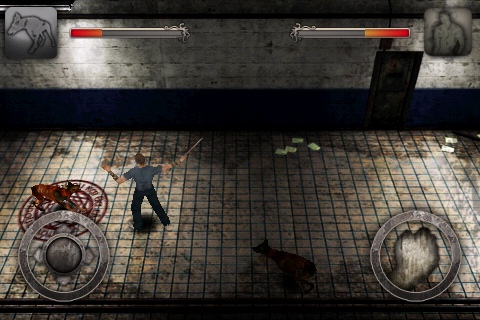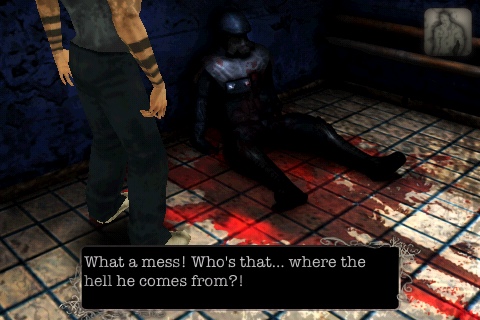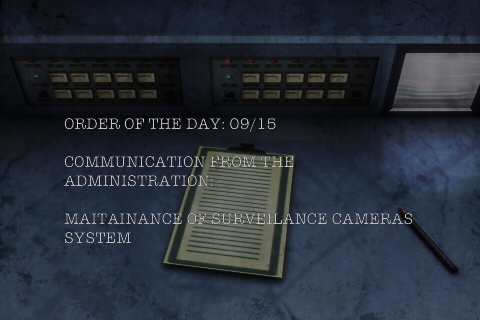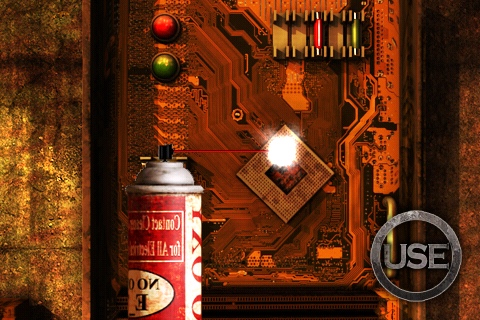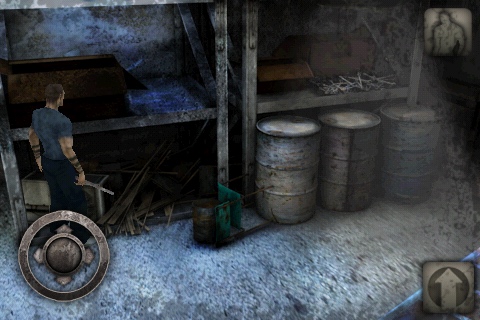 –
Let us know what you thought of the review and also what you think of the game in the comments below.  Once we have 30 comments. One lucky person will win a copy of FALLEN-EP1 for the iPhone !!