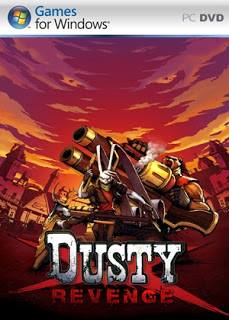 Dusty Revenge
Developer: PD Design Studio
Publisher: PD Design Studio
Platforms: PC (Reviewed), Mac
Release Date: July 9, 2013
Price: $9.99 – Available Here
Overview
Welcome to a kick ass indie game that has created a new title for the number one rabbit in videogames. Dusty, isn't your average bunny and sure as hell doesn't whip his ears back and forth to look good. Dusty is the master of all moves, from almighty knock-outs and infinite pistol shots to axe swindling and parachuting over cliffs. However, it's important to consider whether or not the title, Dusty Revenge stays true to the game. Does Dusty get his sweet revenge?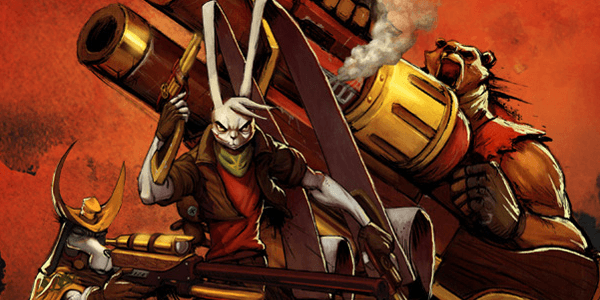 Storyline
The storyline seized the midst of vengeance, one of which only Tarantino could execute brilliantly in the film, Django Unchained. However, Dusty does not embark on a rabbit hunt to find his lover Daisy; he is on a mission to slaughter the beasts that took her life, in the most vicious way possible. As Dusty ventures further into the Wild West, he comes across two allies to help him take on the termites, moles, bulls, slimy toads, cheeky felines, venomous mechanical snakes, giant armoured gorilla's and much more gun-blazing bosses, before reaching the final target, Craven. The narrative progression cut scenes interweaves magnificently with the gameplay and gives the player an opportunity to enjoy both realms of an entertaining game and film.
Gameplay
Dusty Revenge is a fast paced 2D action platformer that stays true to its fighting genre and strengthens the shoot and beat 'em up style of gameplay. The consistent drive to move forward, both visually and audibly accommodates the player's quick progression, regardless of difficulty, such as the game hints in the loading screens. With each new environment to tackle, tutorial guides appear on screen, as well as camera movements to signal the right direction and zoom in on certain objects to be cautious of. I thought this was a very effective technique in the game, as it gave players time to think about their plan of attack, and consequently avoid the dreaded YOU ARE DEAD screen and hop back to the last checkpoint. In terms of monitoring progress, Dusty Revenge provides a map in the main menu, covering the all the stages of the game, as well as the best time for each stage, and the results players receive after completion.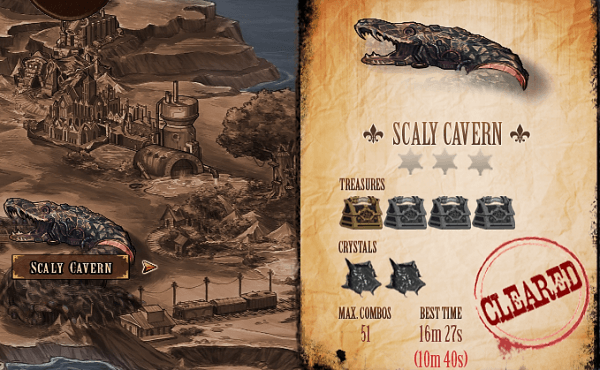 Dusty unlocks new heavy and light attacks as you level up, giving the player a broader range of melee moves to master before conquering bigger bosses. Of course, there is always the temptation to create your own combo, by button mashing as many keys possible and hoping that the attack goes through smoothly. Surprisingly, that worked for me. In the early levels of the game, you become acquainted with rocket-launcher Rondel and rifle-hound McCoy. The support character system enhances the gameplay experience, as you control a total of 3 different types of players, each with a unique ability to cater in the destruction of enemies.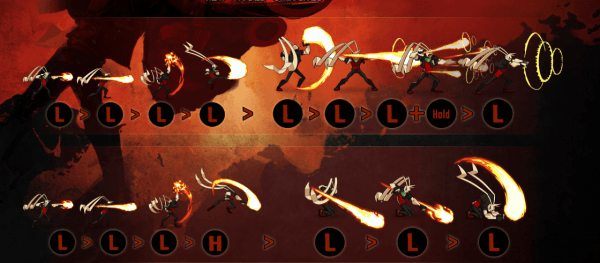 In the combat arena, players can earn achievements from a high amount of hit points, for example, Dusty receives a Chain Reaction for 100 hit combos. There are a vast variety of special types of achievements, including Suicide Bunny, First Death, First Blood and Fighter Badge. Additionally, when some enemies are defeated, they give Dusty health point and experience point orbs. Other important in-game items to be collected include; health upgrades, health and EXP orbs, refuel points, support character upgrade, special combo upgrade, crystals and treasure chests with upgrades and replenishments that are required to boost Dusty and his allies' performance on their journey of revenge.
Visuals
Dusty Revenge should be applauded for their gorgeous 2D art style in both comical character design and well drawn landscapes, from the cavernous Junkyard Sewer wastelands and ghost towns of Brooklyn to the deadly Odgro jungle and Forgotten Caves. The different scenic environments create an adventurous atmosphere, illustrating the exciting and mysterious elements involved with all journeys taken. The 2D visuals add more depth and a realistic vibe to Dusty Revenge, enhancing the gaming experience as a web comic brought to life.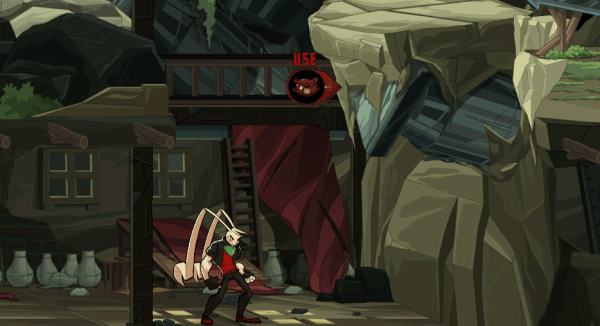 Audio
That country, western-themed music really gives the game the finishing drumbeat of perfection. Without this unique soundtrack, Dusty Revenge would not have the same affect on players. To the same degree, the in-game sounds compliment the non-stop action of the game, from Dusty's ear whips, the buzz of reaching a checkpoint and beating enemies with speed-of-light punches. On a subjective sidenote, the only downfall would be that Dusty's voice did not quite match his character's personality, he sounded a little too deep and distant for my liking.
Overall
Dusty Revenge is a terrific action platformer game, that delivers everything a player could ask for, in terms of high 2D quality, art design, engaging storyline and replay value. You'll find that it is definitely worth finishing the game, more than once. As for the developer, PD Design Studios have stepped up to the next level with Dusty Revenge, creating a stand-out game and integrated web comic version. Hop-to-it and get Dusty Revenge now!
 Capsule Computers review guidelines can be found here.