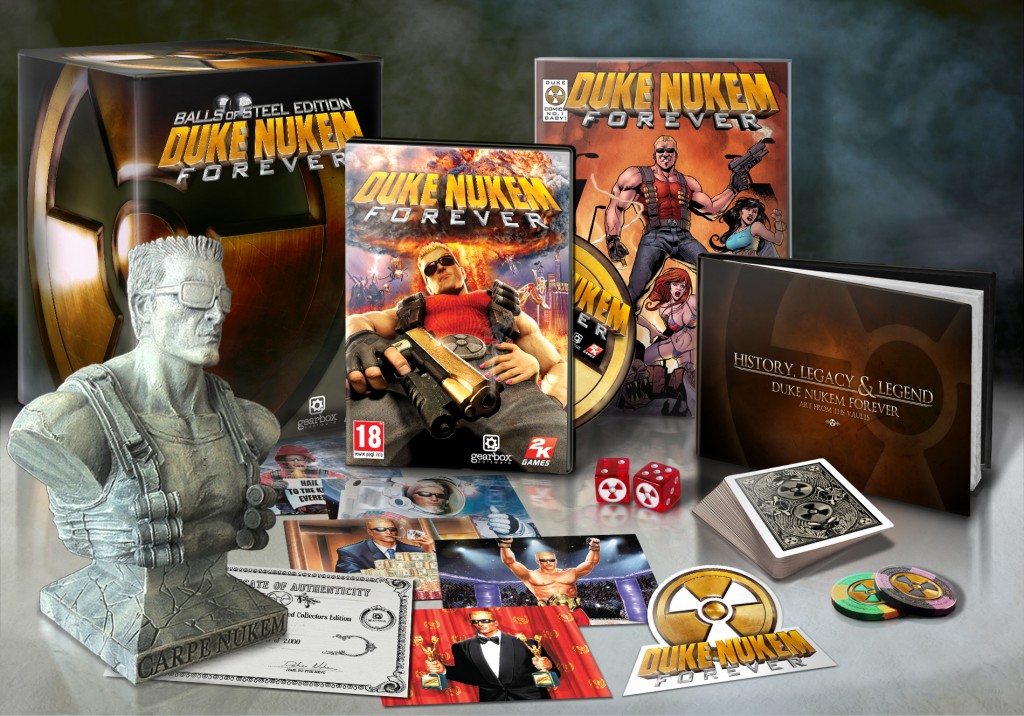 It's finally out and MasterAbbott is happy to officially un-box the Duke Nukem Forever BALLS OF STEEL Edition.  This collectors edition of Duke Nukem Forever is JAM PACKED with Duke Goodness !! This is what you get when grab those BALLS OF STEEL by the BALLS!
100-Page hardcover book: History, Legacy & Legend: Duke Nukem Forever Art from the Vault.
Duke Nukem Forever postcard series
Duke Nukem Forever radioactive emblem sticker
An amazing looking Duke nukem collectible comic book
A very cool Duke Nukem foldable paper craft
Duke Nukem mini-card deck
Duke Nukem radio active casino dice
AND a certificate of authenticity signed by the man himself DUKE NUKEM !!!
Check it out below, let us know what you think of it.  Is it worth it the $150 AU price tag ? For all the hardcore Duke Nukem fans out there I believe it is.  It's certainly jam packed with a heap load of Duke Nukem goodies.  Let us know what you think, leave a comment below.  If you haven't already done so check out our review for Duke Nukem Forever here.
HAIL TO THE KING BABY!!!