Game: Disney Sing IT: Family Hits
Publisher: Disney Interative
Developer: Zoe Mode
Genre: Music
Release: Out Now
Format: PS3

Hakuna Matata! What a wonderful Game
If you've ever had the urge to tap you feet and sing along whilst watching a Disney movie – Rejoice!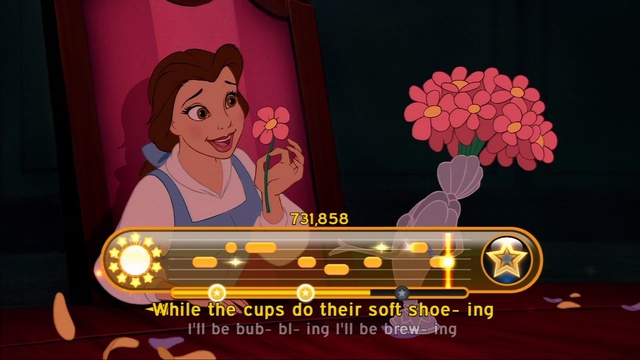 Disney Interactive Studios finally brings out a sing it which includes all those infectious songs we have grown to love.
Disney Sing It: Family Hits includes songs from classic movies such as "The Jungle Book" and "The Little Mermaid" as well as newer hits from the likes of "The Princess and the Frog" and Disney Pixar collaborations.
With over 20 songs to choose from, there are plenty of family favourites to sing along to, although many of the more popular tunes did not make the cut – and are replaced instead by less memorable alternatives. The potential for extra songs via downloadable content is obviously something that is expected in modern music games, but right now there is nothing to be found. It would be disappointing if Disney passed up the opportunity by not supporting this in the future. If downloadable content was available it would have definitely added to the games current longevity, hopefully Disney considers this in the near future as more movies/songs come out.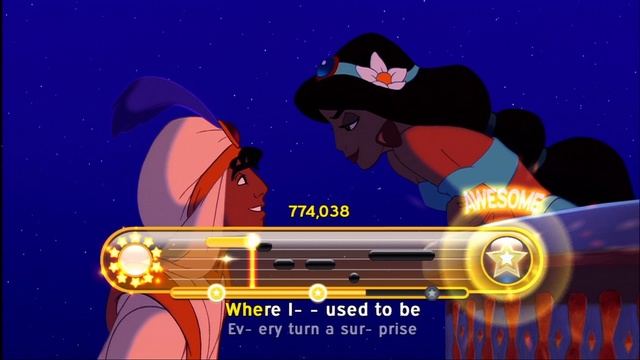 Every song includes a video montage of the film in HD which is great but I don't understand why it did not correspond to the scene from the movie.  It would have been nice to have the option to choose this – but either way the footage looks amazing on the PS3.
After each song you can choose to review your performance by watching the tracks Disney Montage video back but with your own audio on top. This encore mode will let you tweak your vocals during playback by adding cool affects. If you want to have some fun then there are three settings which allow you to manipulate your voice. You can choose the Robot – which makes your voice sound "mechanical",  the mouse – which makes you r voice sound squeaky,  or the Lion – which makes your voice sound deep and husky.
Disney Sing It: Family Hits offers a number of different game modes to keep players interested – from singing solo to having a full-on sing-a-long with family and friends.  The game supports up to eight players at once. There is an option for a duet – which enables you to sing with a partner, or you can opt to sing as a team – either together or against each other in a Sing-off. Like the "Sing It" franchise, the game includes the option to plug in a Playstation Eye so you can see yourself on screen – but maybe this is the one Singstar game where watching the Disney Montages would be more appealing than watching yourself!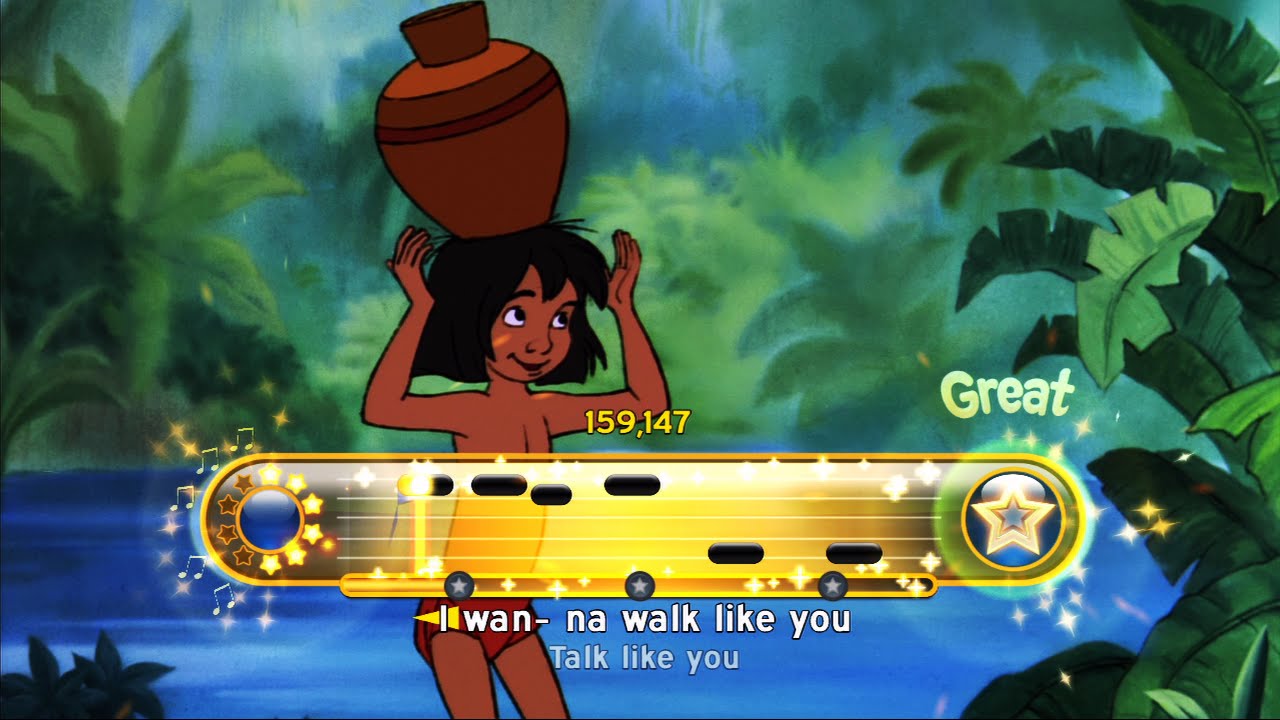 The always helpful vocal tutorial mode is great for those new to the series, especially younger players. This time the vocal tutorial is hosted by none other than Anika Noni Rose – the beautiful voice of Princess Tiana in the "Princess and the Frog".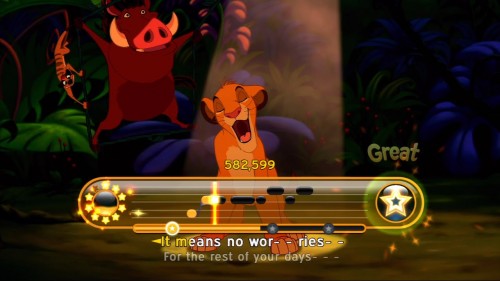 Overall
Being  a massive Disney fan myself, any game which allows me to sing along to my favourite Disney movie hits gets massive thumbs up from me. Disney Sing It: Party Hits is the perfect party game for family and friends with fantastic graphics and great audio. If you are looking for a good excuse to sing a duet with you loved ones, then I highly recommend adding this Singstar game to your collection.
Disney have hit all the rights notes with this one and this title offers an interactive game which complements their timeless films. The game won't fail or disappoint and is certain to delight Disney fans of all ages.
Track listing
Film Song
101 Dalmatians                  Cruella De Ville
Aladdin                                A Whole New World
Beauty and the Beast           Be Our Guest
Cars                                    Our Town
Cinderella                            A Dream is a Wish Your Heart Makes
Cinderella                            Bibbidi-Bobbidi-Boo
Cinderella                            So This is Love
Jungle Book                        The Bare Necessities
Jungle Book                        I Wan'na Be Like You
Lady and The Tramp            He's A Tramp
Lion King                            CanYou Feel the Love Tonight
Lion King                            Hakuna Matata
Lion King                            I Just Can't Wait to be King
Monsters, Inc                      If I Didn't Have You
Mary Poppins                     Supercalifragilisticexpialidocious
Peter Pan                           You Can Fly
Princess and The Frog         Almost There
Princess and The Frog         Dig a Little Deeper
Ratatouille                           Le Festin
Toy Story                            You've Got a Friend in Me
I give Disney Sing It: Family Hits