Death Sentence Issues 1 – 4
Author: Monty Nero
Illustrator: Mike Dowling
Publisher: Titan Comics
Release Date: Out Now
Price: $3.99 Per Isuue – Available Here

Overview
Death Sentence is a comic that, as of right now, hasn't had too long of a run yet it has boomed in popularity and has quickly become a short series that comic book enthusiasts from around the world have been holding in very high regard, and it is very well-deserved. It is an odd story written and illustrated by a team of two men (Monty Nero and Mike Dowling) that looks into supernatural beings with a short time left to live and how they spend their final months.
"Death Sentence" has a unique story paired with a very different view of the world we currently live in, it has heart, it has soul and this is why I believe it has become so well-received in such a short amount of time. This review will be covering issues one to four of the comic with issues five and six not yet being released.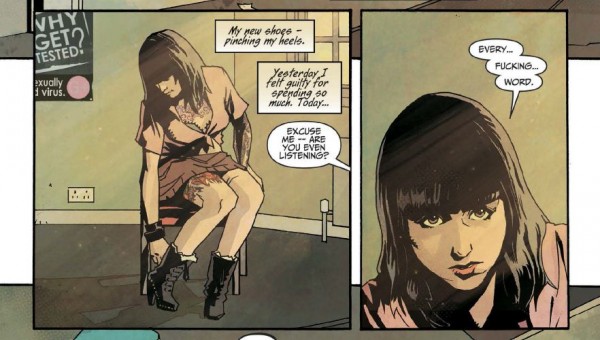 Story
As I briefly mentioned above, the story revolves around three characters: Verity, an aspiring artist, Weasel, the front-man to an extremely popular punk band, and Monty, a comedian turned public figure. We meet these characters as they are confronted with the news that they have tested positive to the "G+ Virus", a new sexually transmitted disease that gives holders varying degrees of supernatural power but leaves them with only six months to live. People with the disease begin to feel themselves become more powerful as the days go by, their bodies and powers develop as they reach the apex of the diseases effects but quickly deteriorate as they enter their last couple months of living.
Throughout the comic we follow the last days of these three deviants as they decide whether or not to fizzle out of existence like everybody else or use their temporary powers to do something good with what's left of their life. The story is incredibly unique and the entire comic actually has fantastic dialogue that allows you to sympathise with people who have not long to live. I simply enjoyed the premise of this comic, it seems as though it really hasn't been done before and even if it has, it has definitely not been done to this degree.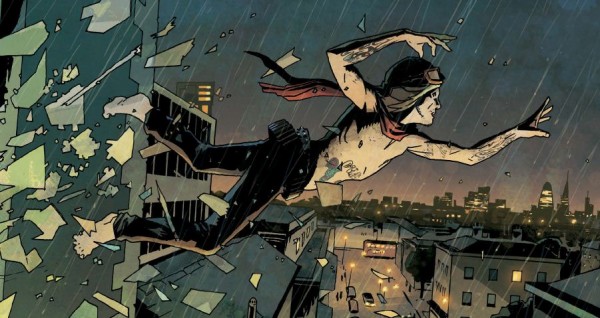 All three characters are so different from each other yet oddly the same and it's very interesting to see how they change and how they adapt or evolve after they've realised they're superhumans who are on a fast-track to the grave. The only unfortunate thing about writing this review is that I can't get into to much detail about what happens between issues one and four, what I can tell you is that it is one of the most well-written comics I've read recently.
Each characters has their own time in the spotlight accompanied by an inner monologue that really gets audiences thinking, well…it got ME thinking so I can imagine it did the same to many others. The characters are coming to terms with what they have become and what they will become while also dodging their past lives and the authorities that intend to "capture" them and do God-knows-what. You sympathise with the characters but you're also forced to, somewhat, hate them at times, the comic helps audiences try and understand what these people are going through because, while they have these incredible abilities now, they're dying and they all know there's no way it can be stopped.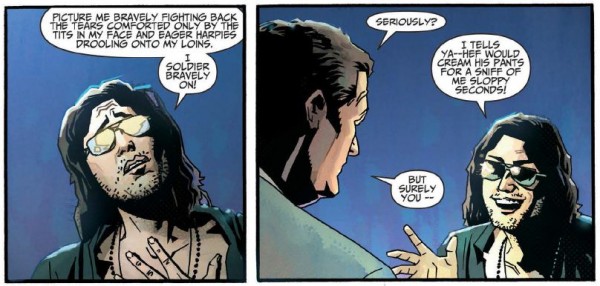 Artwork
Visually this comic looks fantastic, Mike Dowling seems to have gone with a more realistic way of illustrating "Death Sentence" and it fits entirely considering these are real people living a supernatural existence, if only for a short time. All the characters are very unique and illustrated fantastically, I also thoroughly enjoyed the colours throughout the comic, it really brought it to life and essentially that's what comics are about. Full-colour comics take a very long time to produce but they're make for great results and "Death Sentence" really proves that to us.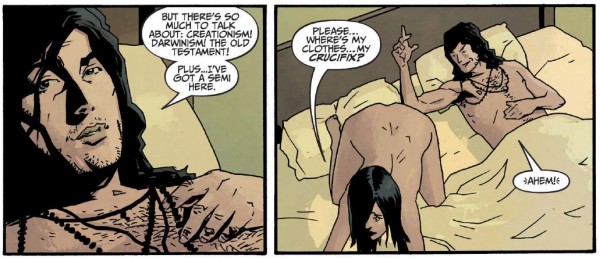 As I mentioned; the art style is realistic in a way but it also very rough and somewhat gritty which, once again, fits the comics all around vibe to a tee. Reading through he comic I noticed that panel placement for each page was extremely well done and must have been well thought out because they really made for exciting scenes. You don't often see comic panels over the top of half-page panels but when you do, it is something great and "Death Sentence" has done this very well. I have no complaints at all when it comes the artwork within this comic, it's absolutely brilliant and I even had to screenshot one page to put as my background image because of just how good it looked.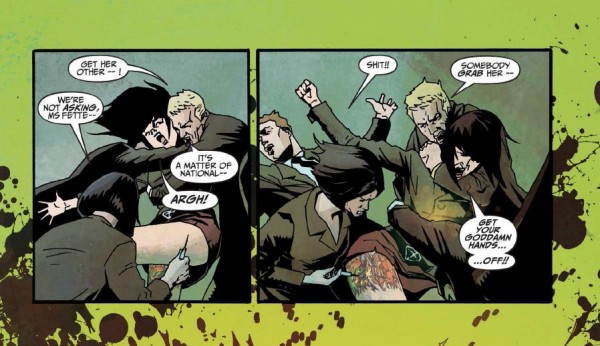 Overall
I'm almost at a loss for words here, between the detailed artwork and the well-written story all I can say is that "Death Sentence" is a winner! It does what comics are supposed to do; it engages you, it questions the things around you and it takes on a journey that will wanting more. There is a reason that this comic has become so popular recently and it's not because of some "fluke" nor did it happen by chance, this comic is paving its own way and, if you read the whole review, you can see exactly why.
Any open-minded comic fan will ultimately fall for "Death Sentence" sooner or later so I say make it sooner rather than later and give the comic a try, I truly believe it has a lot to offer and that most comic books fans will take at least one thing away from it. I'll end by simply saying: "Bring on Issue 5, I'm ready!".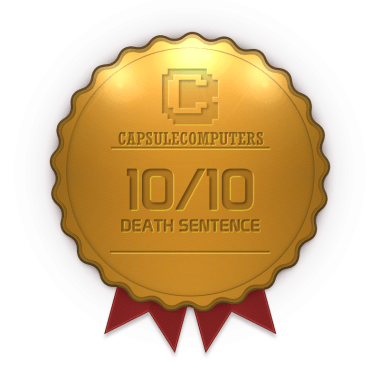 Capsule Computers review guidelines can be found here.