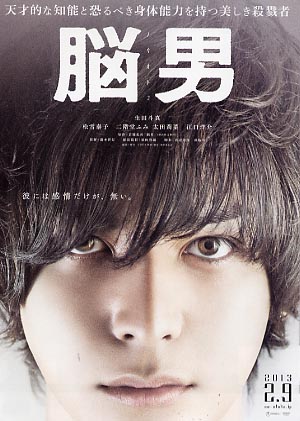 Brain Man
Studio: NTV Films/Django Films
Publisher: Toho
Format: Cinema (Japanese Film Festival 2013)
Release Date: 20th November, 2013

Overview
As far as surprises go, no film at the 17th Japanese Film Festival was more of one than Brain Man, a psychological thriller epic about a murderer with a robot mentality and a sharp sense of justice. The title of the film is peculiar to say the least and doesn't exactly convey just how brilliant this film truly is. Brain Man may very well be the best film on show at this years festival and a genuine revelation for director Tomoyuki Takimoto.
When it comes to pulse-pounding action, thought-provoking complexity and a plot that thickens by the minute, Brain Man has few peers. It is deftly directed and superbly written. It will blow your mind and capture your imagination. It is one film you won't forget. It is Brain Man.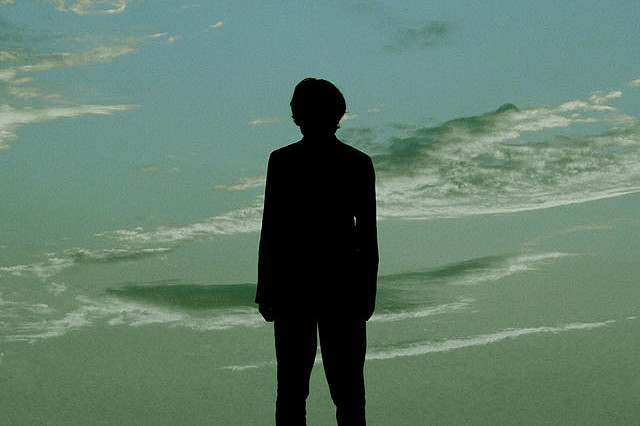 Story
The state of a mind is often determined by ones experiences. What if the experiences you had made you something darker than normal? What if you're mind was molded to be a killer? Would you kill because you were told to or would you kill because you wanted to? These are some of the many questions pondered in this thoughtful film. The mind is a fragile thing and Brain Man explores the limits of the human psyche in ways that haven't been done in film before.
The titular Brain Man is a young man who shows no sign of emotion or feeling. He feels no pain, has no opinion and doesn't think for himself. Over the course of the film we come see this robotic man become his own being. It is the experiences that surround him that forge an identity for him, the identity that is Brain Man.
Lets dial things back for a moment though. I'm getting ahead of myself here, the Brain Man is an enigma in every sense, but it is the world around him that is deeply intriguing. We follow psychologist Mariko in her efforts to explain the psychological disorder that afflicts the Brain Man. She is positively baffled by this man and seeks to break through to him and find the man underneath the robotic shell. By the end of the film she succeeds and brings about a truly cathartic conclusion in grand fashion.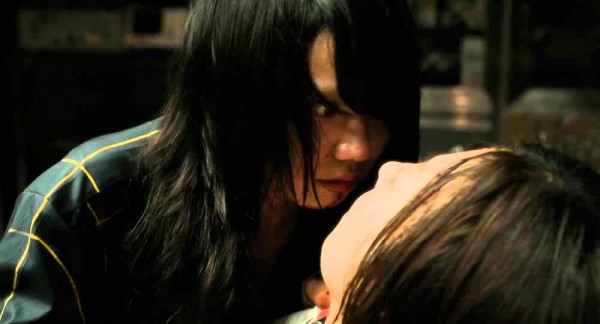 The action is staged superbly with some intense theatrics behind some of the bigger set-pieces. The chase scene and subsequent shoot-out was particular tense, but it was the final showdown between the Brain Man and obsessive psycho bomber Noriko that really takes the cake as she repeatedly runs down Brain Man with a car. It is in the final moments of that scene that we see Brain Man become his own man, a heroic persona in many ways, perhaps the hero that Japan needs in this dire time.
Where Brain Man succeeds as a film is its refusal to choose a side. It leaves the question of justice up to viewers. Is Brain Man a hero or a villain? Is murder ever justified? Is an eye for an eye a kind of justice? These are all things that is explored at length in this remarkable film, but it is the way in which it leaves the answer up to viewers that makes it work so well. If it took a side in the question it would invalidate the entire film, but rather than doing that it leaves the audience with two questions to ask themselves – what is right and what is wrong?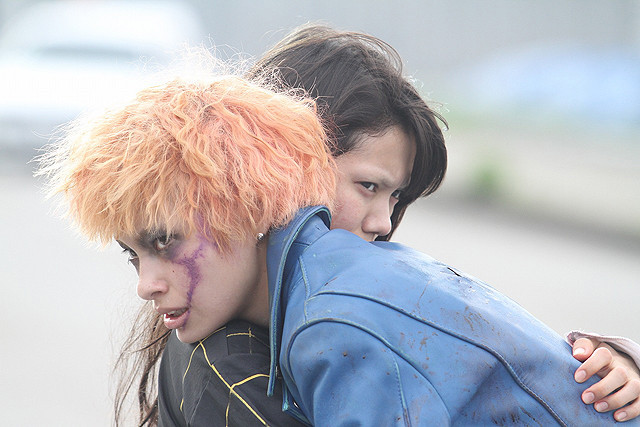 It is hard to find a more intellectually stimulating action film as Brain Man and through the excellent story-telling and characterization we find genuine stars in Toma Ikuta and Fumi Nikaido who both thrive in their respective roles. This looks to be the first step towards a bright future for both young talents.
Brain Man is a brilliant film and without a doubt the highlight of the 17th Japanese Film Festival. Tomoyuki Takimoto has done wonders with the film and it is truly something that must be experience.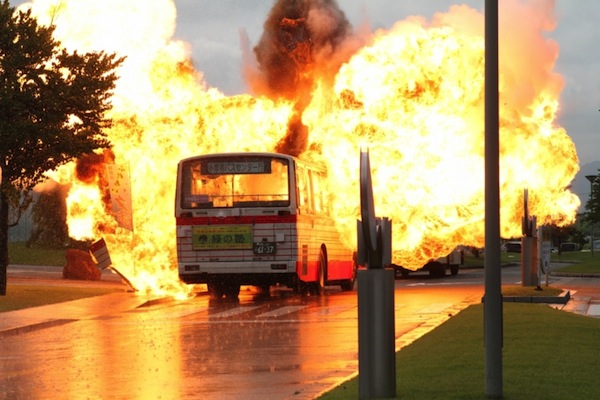 Visuals and Audio
Atmosphere is a big part of what makes Brain Man so very good and it all comes down to the masterful aesthetics that bring it all together. The high energy depictions of the brutal bombing scenes bring a sense of dread to the events that doesn't even give you a second to breathe. On top of that the lighting for each setting provides different vibes to the intense atmosphere that surrounds the film. The big set pieces are brilliantly staged and make for damn near unforgettable scenes such as the showdown in the car park.
Brain Man doesn't just feature some brilliant forays into visual aesthetics, but it also features an exquisite soundtrack that perfectly complements the top-notch action on screen. The stand-out of the film's soundtrack is undoubtedly King Crimson's '21st Century Schizoid Man' which wraps up the film's final moments in a way that can only be described as epic.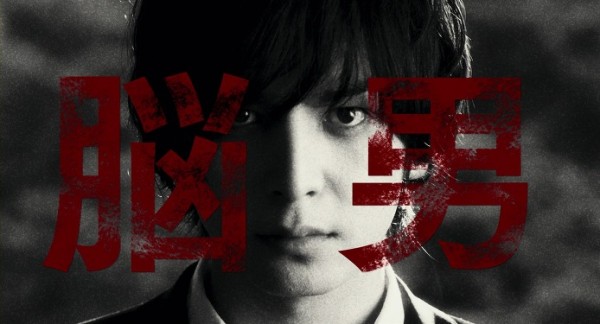 Overall
Once in a blue moon a film comes along that genuinely shocks and surprises audiences in ways they simply couldn't have ever expected. Brain Man is one of those films. This is arguably the best japanese action film of 2013. With incredible writing and deep characterization, Brain Man etches out a place in the highest echelon of japanese cinema history as one of its most thoughtful films.
It will make you think, it will get your heart racing, you won't want to blink because it may just blow your mind. Brain Man is a must-see film that is a modern japanese film classic. Don't overlook this one because of its title, Brain Man is an experience you don't want to miss. It will scratch and claw its way into your head, playing with your mind like a fiddle. The Brain Man may do some horrible things, but no matter how wrong his actions may be, there is something about watching this film that just feels so very right.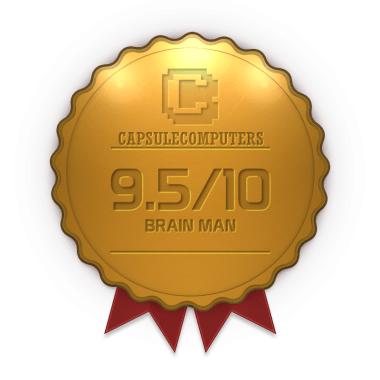 Capsule Computers review guidelines can be found here.