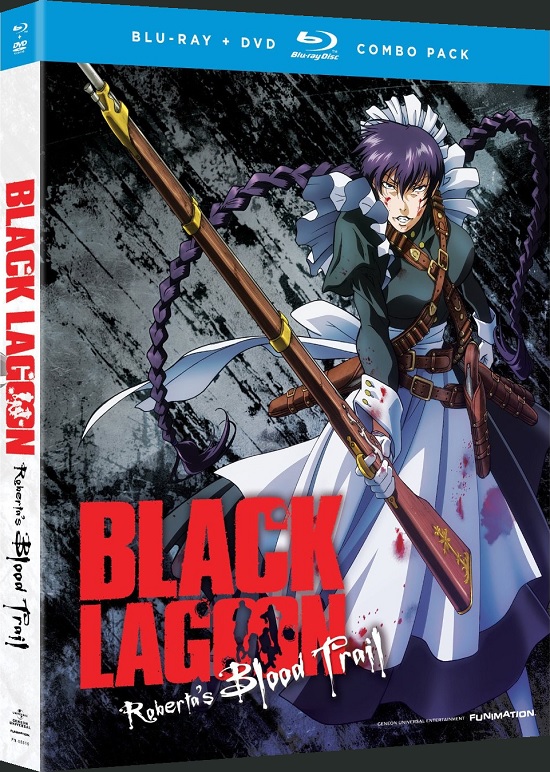 Black Lagoon: Roberta's Blood Trail
Studio: Madhouse
Publisher: FUNimation
Format: Blu-ray/DVD Combo Pack
Release Date: August 6, 2013
Price: $39.98 – Available Here
Overview
Many fans of the anime industry have likely heard of the series Black Lagoon, which was originally given its first two anime seasons six years ago. While FUNimation recently released a complete set of the Black Lagoon anime, the review of which can be read here, the series hasn't been given any form of continuation outside of the manga which was on hiatus for many years until recently. Now four years after Black Lagoon's anime debuted, a collection of OVA episodes was released and has finally made its way to North America. By shifting the focus a bit, does Black Lagoon: Roberta's Blood Trail offer what fans of the series have been looking for?
Story
Since Roberta's Blood Trail is an OVA set, it is worth noting that all of the events that occur in this release occur after the final episode in the main Black Lagoon series. Even the episodes are numbered as if they were a continuation of the main series, though since these are OVA episodes, they run a bit longer than your standard television episode.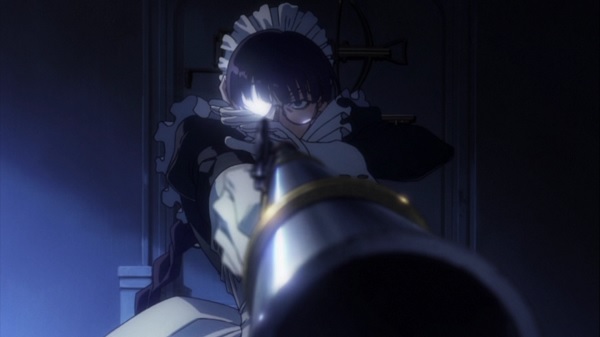 Anyways, the story begins with an unknown, but well-equipped organization detonating an explosive during a political rally in South America, killing the head of the Lovelace family who had been gaining influence in the area. The titular Roberta has been working as the maid for the Lovelace family ever since she left her newly revealed past of a ruthless revolutionary who would kill everyone in her path.
With her young master, now head of the household, Garcia Lovelace distraught over his father's death, Roberta sets out after the group of men that took her master's life. The various crime syndicates and residents of Roanapur still remember Roberta as being a ruthless psycho maid who possessed near super human abilities and cared little for anyone's life but her masters'. As such, when it is revealed that Roberta has made her way back to Roanapur in pursuit of the men who killed her master, every organization in the city begins to move to put an end to her life or get her out of the city by any means possible, for her goal could lead to the end of their city once and for all.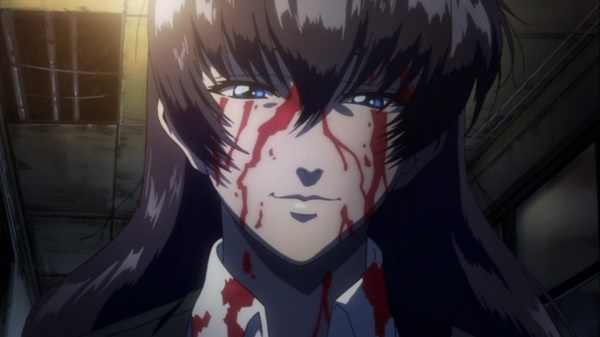 When Garcia also appears in Roanapur, he asks the Black Lagoon Company, or more specifically Rock, to assist him in tracking down Roberta. With the body count already in the double digits, the true identity of the forces Roberta is hunting is revealed.  Rock agrees to assist Garcia, even if it means gambling with the life of the young master and the rest of the groups in Roanapur to do it.
It is pretty clear from the get-go that the main focus of this OVA series will be about Roberta and not the Lagoon Company. In fact, outside of bringing in some old faces, briefly confronting Roberta and receiving some minor backstory, Revy plays almost no part in this arc outside of a foil to Garcia's personal maid, Fabiola. Instead the only one given any semblance of development from the Lagoon Company is Rock, and even then this is squandered thanks to the unchanging nature of Roanapur.
Instead viewers are presented numerous moving pieces with the factions of Roanapur being mostly fodder for Roberta to chew through as she hunts down the men she is seeking revenge against. As viewers follow Roberta along her blood trail, they'll be able to see her go from someone simply seeking revenge to a lunatic haunted by her past and slaughtering anyone in her way, regardless of the damage she receives in the process.  Though much more focused than anything else presented in Black Lagoon up to this point, Roberta's Blood Trail still falters a bit due to having too many pieces moving at once, but everything is wrapped up nicely, giving viewers more to look forward to if another Black Lagoon anime or OVA set is ever announced.
Visuals
Considering this is an OVA series, as well as the fact that it was created four years after the original series aired, the animation quality of Roberta's Blood Trail has seen quite a spike. Character designs remain the same but have been improved from what they were and the devolution of the seemingly calm and collected Roberta as the OVA continues is nicely handled. The numerous gunplay sequences and even hand-to-hand combat scenes are impressively animated and the amount of blood spilled on screen is just what fans of the series have come to expect.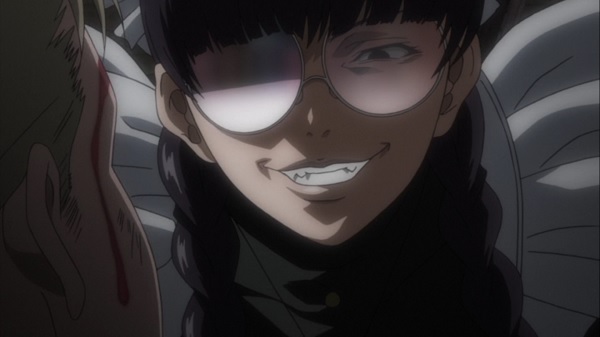 It is worth noting that there is some very minor nudity here as well as a couple of sequences that may make viewers uncomfortable, but nothing pushes the envelope too severely and one such sequence involves a character's past, making it a required part of the story. Outside of that, viewers will be presented with a handful of familiar areas in Roanapur as well as new nicely drawn settings, including one incredibly presented battle in a jungle.
Audio
Considering it has been a number of years now since the original Black Lagoon dub was produced, one would be justified in being concerned about the English cast of Roberta's Blood Trail. Thankfully, that concern can be put to rest because FUNimation has brought back the original English cast to retain their roles and the OVA set benefits greatly because of this.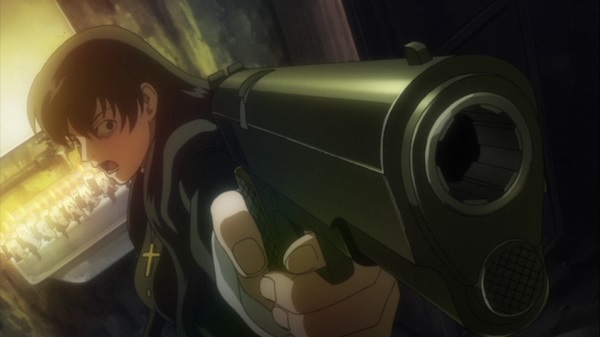 As far as the OVA's soundtrack goes, there are numerous background tracks which do wonders for the action sequences, making each one memorable in their own way. The opening theme is slightly modified this time around and is called the "Red Fraction IO Drive Mix" by Mell and the ending theme is the old, likely familiar, war theme "When Johnny Comes Marching Home" which is used effectively thanks to the fact it begins playing before the episode ends, usually during a dramatic ending scene.
Extras
As far as bonus features go, Black Lagoon: Roberta's Blood Trail offers pretty much nothing of note. There are trailers for other FUNimation products as well as the US trailer for this release. Accompanying that is a clean version of the ending theme, but since the ending theme always played before the ending of an episode, almost the entirety of the clean ending is simple black screen. It is also worth noting that the clean version of the revised opening theme and animation is not provided in any form.
Overall
Black Lagoon: Roberta's Blood Trail is a return to form from a series many fans enjoyed over five years ago. While some may be disappointed on the lack of focus on the Lagoon Company, watching Roberta's revenge fueled path of blood makes for an interesting experience. Nearly every old surviving face makes a return of some sort in this OVA set, and while there do tend to be too many pieces in play at one time, this story is wrapped up nicely. With over-the-top action stemming from a cold-blooded maid with enough weapons to trigger a small war and countless bodies piled up, Black Lagoon: Roberta's Blood Trail is exactly what fans of the series have been looking for.

Capsule Computers review guidelines can be found here.