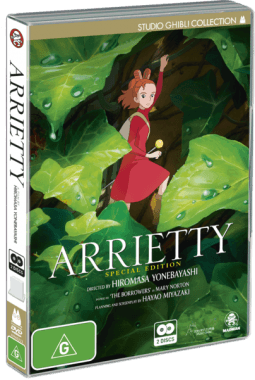 Arrietty  
Studio: Studio Ghibli
Publisher: Madman
Release Date: 23/05/2012
Price: $29.95 Available Here / Special Edition $34.95 Available Here
Overview:
The Borrowers was a series of classic children fairy tale books written by famous English author, Mary Norton, and with books being published during the 1950s, 1960s, and the 1980s. These books tell the story of some rather interesting creatures called Borrowers, that are very much like humans and even live, dress, and behave a lot like them, except that they're about as tiny as insects and live out of the sight of humans. The original series of books focused on the lives of these tiny people, living inside the homes of humans but always staying hidden from them. They survive by borrowing things without anyone noticing, things like a small sugar cube or a fallen pin.
Arrietty is an animated feature film that draws heavily upon the The Borrowers, with the main protagonist, Arietty, being based on a character of the same name in the novels. This animated movie is created by the legendary Japanese animation studio, Studio Ghibli, known for classics such as Howl's Moving Castle, Spirited Away, and Laputa.
While borrowing many ideas and even character names from The Borrows (see what I did there), Arietty tells a unique tale of its own that is inspired by its source material, rather than being an adaptation of it.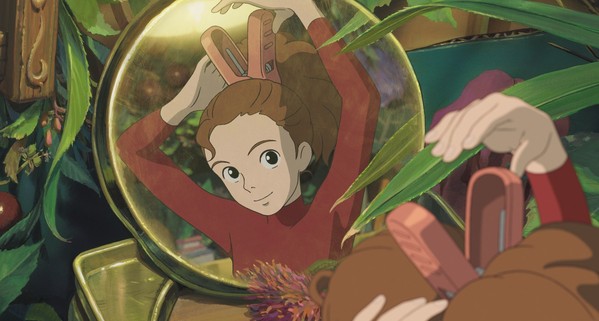 Story:
Arrietty tells the story about a young boy named Sho, who spends a week at his mother's peaceful childhood home with his relatives. It's a beautiful summer, but unfortunately for Sho the trip isn't for a holiday, but due to circumstances. Sho suffers from a heart disease and has no choice to spend a week at his relatives when his own parents are too busy with their careers. While he is greeted warmly and looked after by his relatives, he still feels very alone. That is until he catches a glimpse of a tiny person, by the name of Arrietty.
Arrietty is a high spirited 14 year old girl who lives with her loving parents, in their miniature home located just underneath the residence of Sho's relatives. Arrietty loves to explore the world around her, and seems to enjoy spending time in the garden and teasing the cat. The movie focuses on Arrietty's first venture into the human household with her father, a journey that was filled with awe and wonder for her, until she accidentally gets spotted clearly by Sho, which complicates things for Arrietty and her family.
It is a story about discovery, as it focuses on Arrietty's interaction with the human world and in particular, Sho. She was raised to believe that humans were a threat to her kind, and that being spotted by them would bring danger to her family. However, in her interactions she learns much about the nature of human beings, and she and her family face some challenges that force them to make some life changing decisions.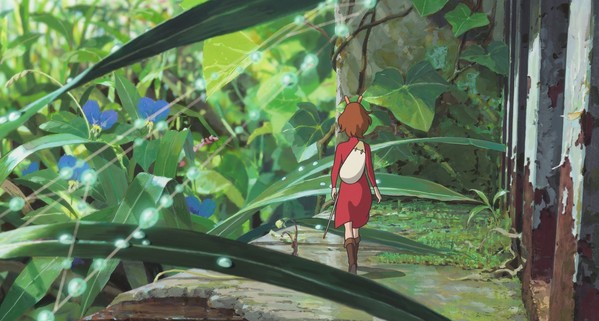 It's a lovely and charming story presented in a most fairy tale like manner, and the way it tries to portray lessons and morals is akin to the story telling conventions of classic Walt Disney animations that were based on fairy tales. It's an adorable and touching story, with really likeable and well developed characters. The movie will make you smile, laugh, but at the same time present some emotional and tear jerking moments. It's nicely paced, and it reels you into its world seamlessly.
Arrietty is easily among the best of Studio Ghibli, one that is actually a lot more laid back, subtle, and simple in its delivery and portrayal. Most Studio Ghibli movies tend to be very dense, layered, abstract, and over the top, and can be a bit too much to digest in one viewing. Arrietty keeps things nice and simple, which ultimately makes it a very enjoyable and heartwarming viewing experience.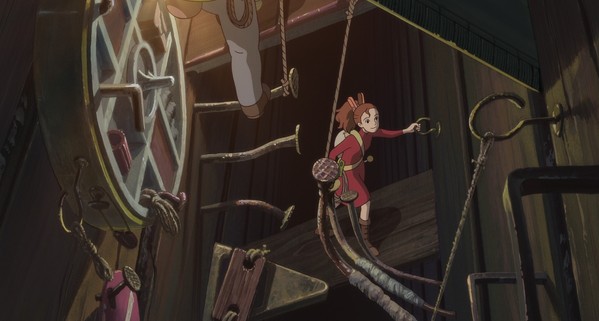 Visuals and Audio:
Arrietty looks absolutely marvelous, amazing use of colours and set pieces to create a stunning animated world. The character designs and animations are of the same unique style and exceptional quality that you've come to expect from Studio Ghibli. As simple as the character designs are, they really make a lasting impression. The main character, Arrietty, in particular is just so very adorable, energetic, and likeable in terms of her design. Overall, it's a brilliant work of animation, easily among the hallmarks of Japanese animations.
The soundtrack of Arrietty is an unforgettable masterpiece, filled with a mix of mellow and uplifting tracks that tend to be very Celtic in nature. The soundtrack also features some chilling and beautiful vocal performances, and the English dub of these songs sound are just as good, if not better, than the Japanese counterparts.
Speaking of English dub, Arrietty features a brilliant English dub, one that is done very professionally and delivered in a compelling manner as it portrays the right emotion and mood. It really feels like watching a well-produced and well-acted Walt Disney movie.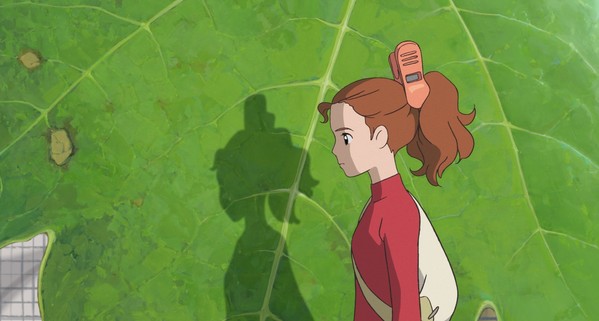 Extras:
Arrietty comes with a few extras, and apart from the usual trailers it allows you to watch the entire movie with just the storyboard angles. While the English dub is excellent, you can still watch the film in its original Japanese audio, although you will find that the English dub is actually more fitting.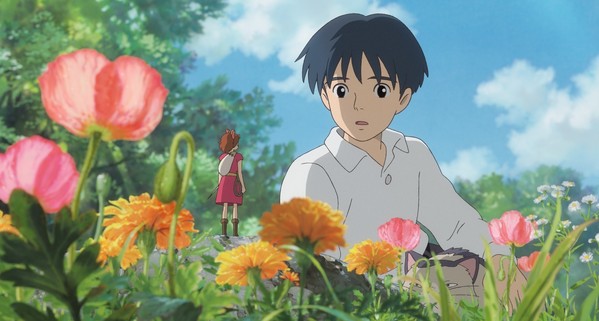 Overall:
Arrietty is a marvelous movie in just about every regard, one that is characterised by sheer simplicity and pure innocence. It's a great example of how you can create something so unique and refreshing even after borrowing from something else, as Arrietty provides a refreshing take on Mary Norton's The Borrowers. Arrietty simply must be experienced by fans of Studio Ghibli's past work, and anyone looking for an enchanting work of animation.