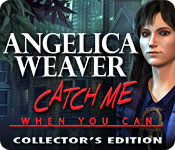 Angelica Weaver: Catch Me When You Can Collector's Edition
Developer: MumboJumbo
Publisher: Big Fish Games
Platform: PC
Release Date: September 12th, 2012
Price: $19.99 – Available Here
Overview: 
Casual games are a pretty widespread market in this day and age, which means that there are not only lots of players looking for something fun and easy enough to play as well as lots and lots of games all vying for their time and money.  One good idea for games is to know exactly who their market is, so that they can make the best quality game for those that would enjoy it.  What kind of market does a game like Angelica Weaver: Catch Me When You Can go for?  Puzzle for sure as their are plenty of hidden object scenes, but the game also totes its story.  So, exactly what kind of player is going to have had the best time at the end of the play?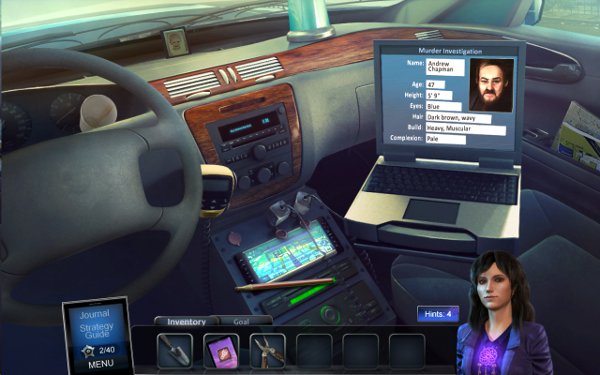 Story: 
Who should the Chicago police call when an investigation has run out of leads?  Well, in this game they turn to Angelica Weaver a person whose special abilities makes her the ideal investigator.  What kind of special abilities?  Reliving the final moments of a victims life is a good start.  The case this game sets Angelica on she's her more than just solving a few Chicago murders however, as this case is linked to one from London back in 1888.  So Angelica is displaced in time to find the connection and solve them both.  The transition and juxtaposition of the two locations is pretty interesting giving the game a nice variety of locations that all look good.
Storywise the game is very well put together, as there isn't anything out of place or poorly executed.  With the main character being psychic who can see and interact with 1888 as well as modern Chicago, players shouldn't have any problem with the directions that the game takes, from the cat and mouse games with the suspect to the penultimate motive.  It also makes sure to have a good length to it as well, while going through the game I thought I knew about how long it would last, but was pleasantly surprised when there was a few more areas to explore and get through.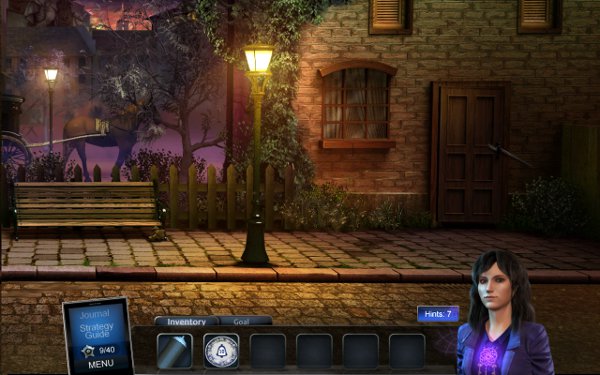 What sets the Collector's Edition of the game apart from the regular edition storywise though is the Bonus Chapter that players can unlock to tie up the loose ends of the case.  As an additional piece of content it is pretty important to fully understanding everything that is going on in the game.  Though it is pretty curious how being so important this bonus chapter will be handled should they want to add to the series, as it is more than just a little add on.  Needless to say, those really liking story should definitely get their kicks here.
Gameplay: 
Catch Me When You Can combines old school adventure gaming with hidden object games, though the adventure gaming aspect of it is fairly watered down to ensure that players don't become too stuck.  Interacting only with the mouse makes the game super intuitive, as all you have to do is click, and interaction points are fairly streamlined to easily indicate exactly what everything does.  This does make the adventure game parts fairly straight forward as players will always know exactly when a tool or object is required to use or do something.  Which thankfully, all the usable objects make sense for their require situations and don't require the adventure game logic of using objects inanely together.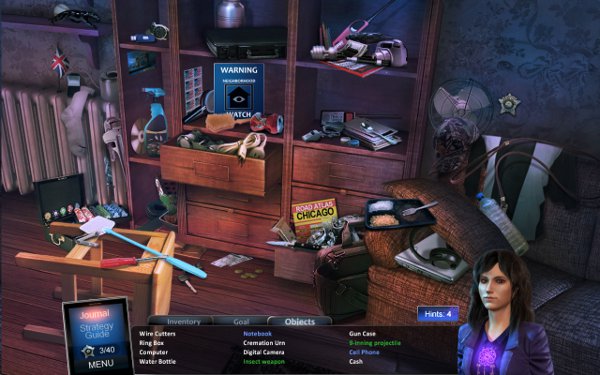 As the game is tailored more for the casual market with the hidden object gameplay, the game is also filled to the brim with hints, which means players would be hard pressed to get stuck in the story without any means of progressing.  Likewise, the hidden object part of the game is also fairly present throughout the entire game, as a means of getting required items.  As a bonus after the story as well, those players more in it for the hidden object puzzles can play the story scenes in a more traditional version of the hidden object game, which is pretty much everything anyone could ask of a hidden object game.
Other features of the Collector's Edition include achievements, for those that love to unlock absolutely everything in a game.  Most of these are related to the story puzzles, completing them under specific restraints etc, but others are for simply progressing through the story and collecting all there is to collect.  This does add a little more depth to the gameplay, but for the most part is simply another thing to do.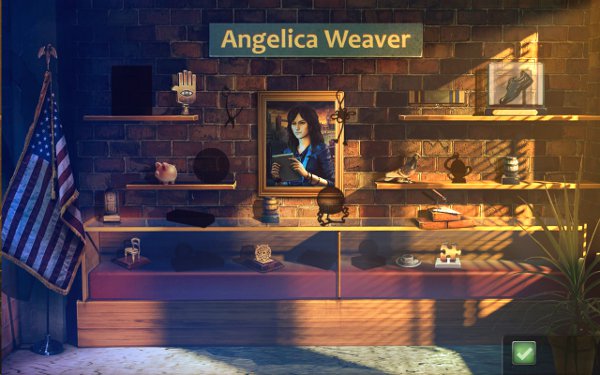 Visuals and Audio: 
The visuals are actually amazing for what one might assume this game to have knowing that for the most part the focus is puzzles and hidden object games.  This may be due in part from needing the graphics to match from each part of the game and hidden objects games being notorious for using really photo-realistic objects.  Regardless the reason, the game looks great both in cutscenes and actual gameplay, so that it really adds to the quality.
Audio is very well done as well, though very limited in scope.  For the most part, the audio is simply Angelica talking to herself or out loud, but there is more voice acting though few and far between.  Angelica's dialogue doesn't get repetitive, which is a good thing as the player listens to her enough that it could have been a problem.  Music throughout the game is great though, both in fitting the mood and giving the player something to occupy their ears while they're solving the puzzles.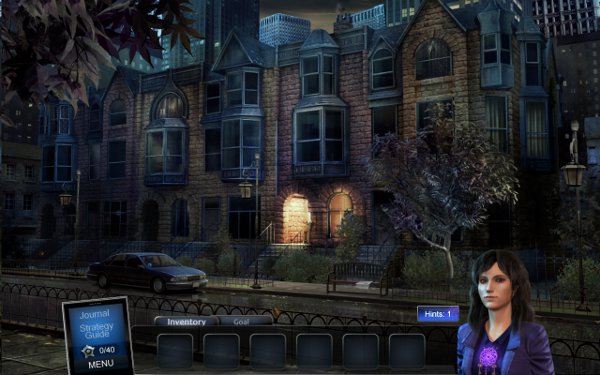 Overall:
It's easy to see that a lot of work and effort went into the game from a solid story that while a little out there is fun it see play out, to gameplay that is both easy to understand and get into, to beautiful looking visuals, and good sound.  For a game geared towards casual and hidden object players, there seems to be enough to pique the interest of those that would like an interesting story.  While not a game for everyone, casual players should definitely enjoy it and probably some other willing to give it a shot.  I give Angelica Weaver: Catch Me When You Can Collector's Edition