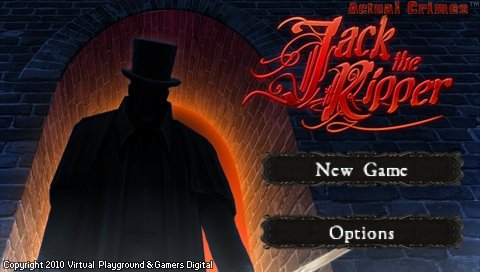 Game :  Actual Crimes / Jack The Ripper
Publisher :  Virtual Playground
Developer : Sanuk Games
Genre :  Point-and-Click Adventure
Buy Now : From the PSN network £3.49
Let me take you back to London 1889…..  Where we walk the dark streets of London but beware Jack the Ripper is on the loose.
Actual Crimes: Jack The Ripper is a typical Hidden Object game which was originally called Real Crimes: Jack The Ripper on other platforms, But with a quick name change by the guys from Sanuk Games it has now been released to download on the PSN Network for a great price of £3.49. As the name implies this game is based on the Actual Crimes of Jack the Ripper but with fictionalized theories about the Rippers true Identify.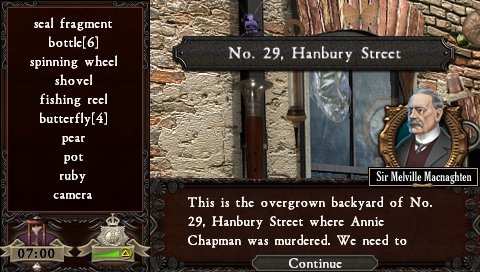 Description of the Game from the press Release:
During the dark autumn nights of 1888 the streets of London's East End were terrorised by a string of horrific murders committed by a fiend who will forever be remembered as Jack the Ripper.
Between August 31st and November 9th Jack the Ripper brutally murdered 5 women on the streets of Whitechapel. Despite the best efforts of the Metropolitan Police and Inspector Frederick Abberline the killer was never found.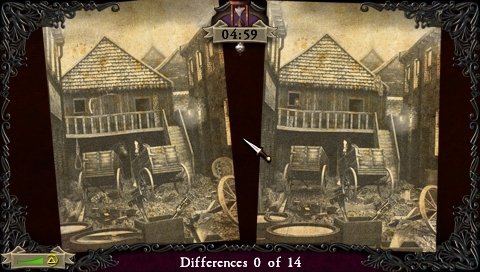 Overview of the game
I found with this game like most hidden object games, that the objects that need to be found had no major bearing on the level that you are playing and sometimes found it annoying when they asked you to find a certain objects. In one instance you have to look for a hat but there are two one is a man's hat and the other is a lady hat and they never explain which hat you need to find and so you can easily be penalized if you choose the wrong one. One thing I love about this game is that occasionally between levels you get a random puzzle from spot the difference to one of those frustrating slide puzzles, but you can skip these if they get too stressful for you. Most Hidden object games have random puzzles nowadays which are an important part of the game-play keeps things fresh and not to repetitive.
The sound and background music really complements the game very well and it really draws you into what's going on and makes the game more atmospheric. The game is around four hours long depending on if you skip the random puzzles and re-play value is good as the items you must find change and locations are not normally repeated. Also this game has five possible endings depending on which suspect you believe to be the ripper.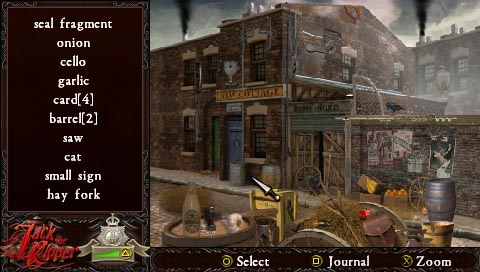 I have played a lot of these types of games and after a while once you have played one you tend to have played them all but this game is cheap and cheerful and I really enjoyed playing it on my PSP made a nice change to having a game based around true life events so I highly recommended this game for any avid hidden object gamer.