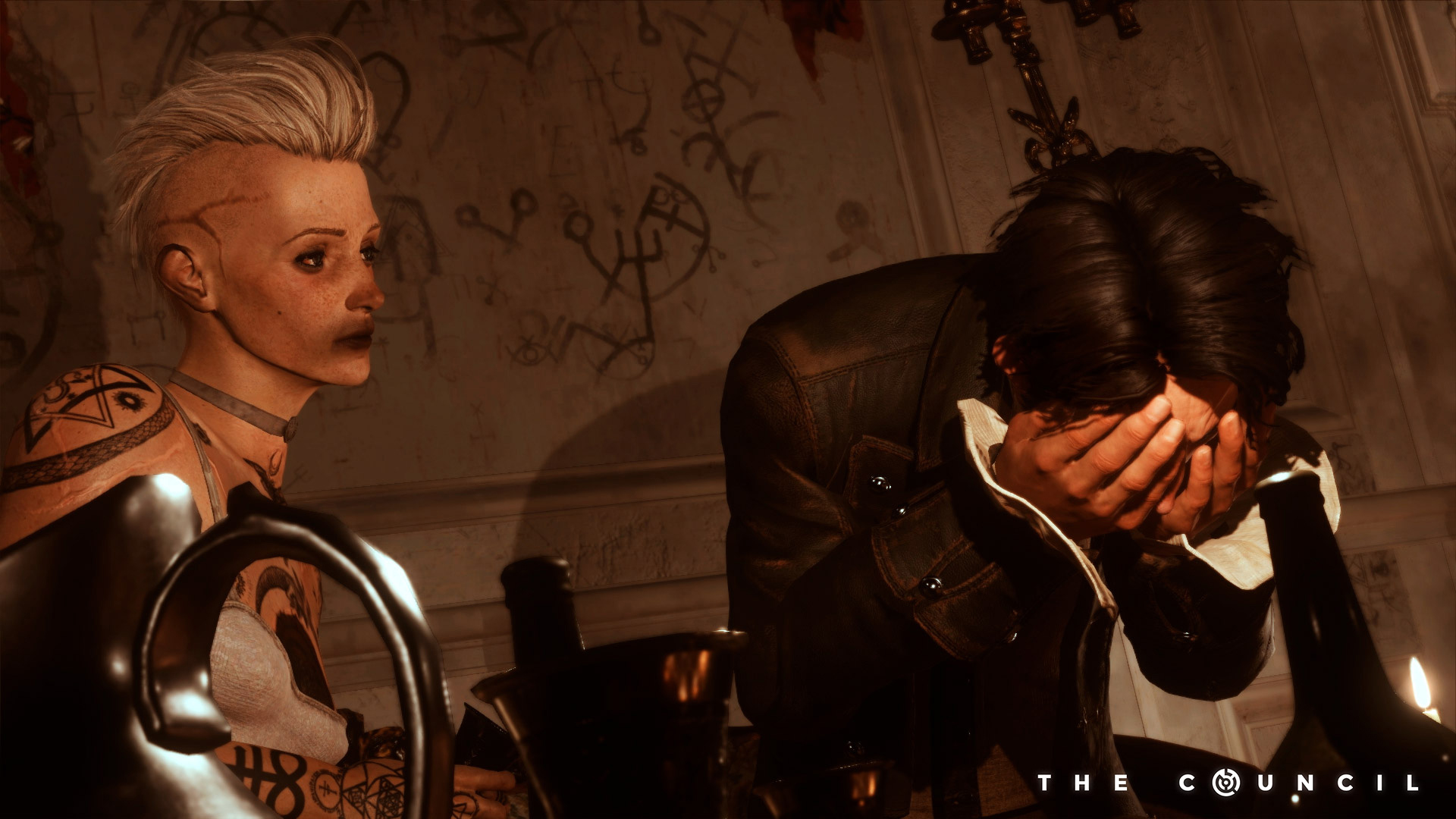 French indie developers Big Bad Wolf will be launching the first episode of their narrative adventure game The Council on March 13th. The game consists of five episodes in total. "The Mad Ones" is set to launch on PlayStation 4, Xbox One, and Windows.
Players take on the role of Louis de Richet who is investigating his mother's disappearance. His quest takes him to a party at Lord Mortimer's private island, the location where his mother was last seen. de Richet will join a prestigious guest list that includes Napoleon Bonaparte and George Washington, all members of the secretive Golden Order. Players will need to tap into de Richet's skills in diplomacy, perception, and academic knowledge to uncover the guests' hidden motivations and discover his mother's fate.
Big Bad Wolf has released a new dev diary to go along with the release date announcement. Entitled "Rethinking Narrative Adventure," the video features Game Director Sylvain Sechi and Creative Director Thomas Veauclin as they unpack the game's political-historical drama.