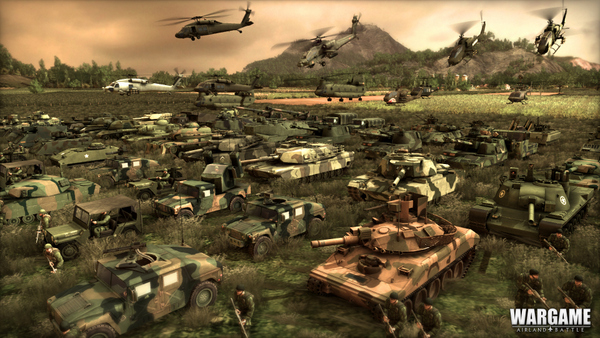 Wargame Airland Battle had previously stated that it intended to make its way from the PC, to the Mac and Linux. As the time draws nearer, players can now get early access beta to be able to experience the strategy title on the other formats. Plus, since the game is designed to work cross-platform those utilizing the beta for Mac and Linux wont be hampered by a lack of people.
To ensure even more people try to get in on the early access, developer Eugen Systems and publisher Focus Home Interactive had previously announced that anyone with the PC version can get the Mac and/or Linux version completely free. If anyone interested hasn't gotten the game yet, now might be the perfect time as Wargame Airland Battle is now 50% off on Steam for the "Games from Paris" event.
So, anyone wanting to check out the early access beta for Mac and Linux, or wanting to get Wargame Airland Battle for 50% on PC can head over to Steam right now. Don't forget either that Wargame Airland Battle has already received free DLC and Conquest Mode.