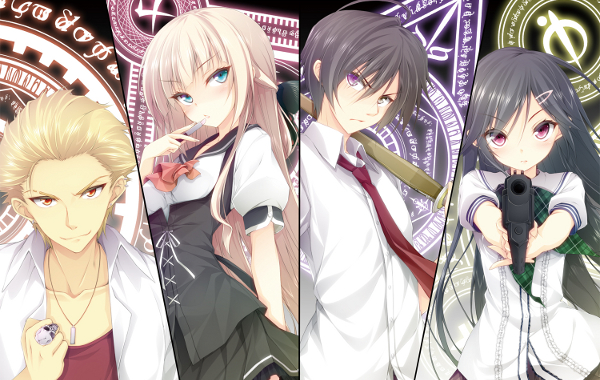 This weekend, it was revealed that no less than 5 titles on the Japanese light novel label MF Bunko J (affiliated with Comic Alive) have had anime adaptations green-lit. The first of these is an exciting prospect by the name of Magical Warfare (Mahō Sensō).
Upon finding a girl in a strange uniform collapsed on his school grounds, Takeshi Nanase's whole world is turned upside down. His once normal life, aside from his dark past, is changed forever by the odd girl, Mui Aiba, who claims that she is a magician. What is more, she apologises to him, saying that she turned him into one too! Now he suddenly has more problems than his fake relationship with his childhood friend as he begins to see a side to the world that he never thought existed … The world of magic.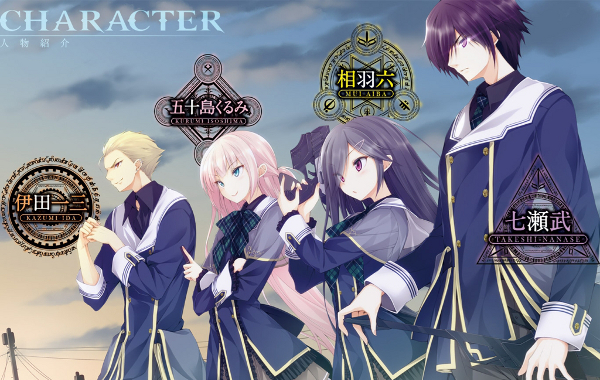 There has been a manga adaptation of Magical Warfare being released in Monthly Comic Gene since earlier this year. The original character designs were provided by Lunalia who is a sublime artist and the manga adaptation is being handled by a relatively inexperienced, but very talented mangaka called Ibuki Yū. Certainly this is an anime to keep an eye on, especially if it has been picked up by a prolific animation company like J.C. Staff who recently animated Toaru Kagaku no Railgun S as well as a lot of highschool based anime based off of light novels which would make them perfect for the job. We'll be following the news on this series very closely indeed.
Other light novels that had an anime adaptation green lit were: Madan no Ō to Vanadis; No Game, No Life; Serei Tsukai no Blade Dance; and Dragonar Academy