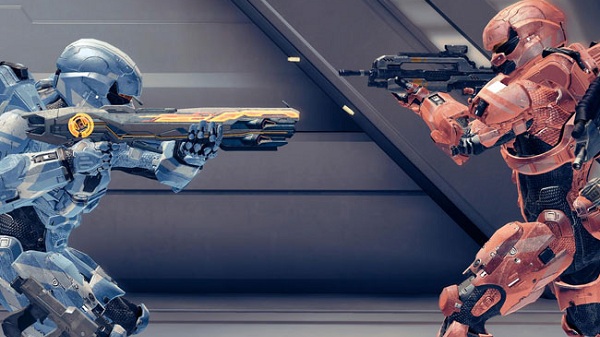 343 Industries has finally revealed their plans for the competitive skill rank system that Halo 4 will include. They first went and confirmed that Halo 4 will not be launching with a skill based ranking system. As for actual specifications, they revealed that the new ranking system will launch in early 2013 via title update and you will be able to view the  competitive skill rank on Halo Waypoint. The ranks will be available on all forms of Halo Waypoint no matter what device you are using to access it.
At Halo 4's launch, the competitive skill system will measure your performance against other players in Halo 4 War Games and use this information to match you up against opponents of comparable skill ranks. When the CSR system is fully implemented post-launch, Waypoint will assign each player a visible and detailed Skill Rank, viewable in the player profile section of Halo Waypoint.
All playlists will include the competitive skill rank system so you will be able to play your favorite game type and get assigned a CSR from anywhere in the range of 1-50. Also, it has been said that they currently don't know if they will keep your players statistics or if they will reset everyone's statistics and start fresh.
Halo 4 will be launching November 6.