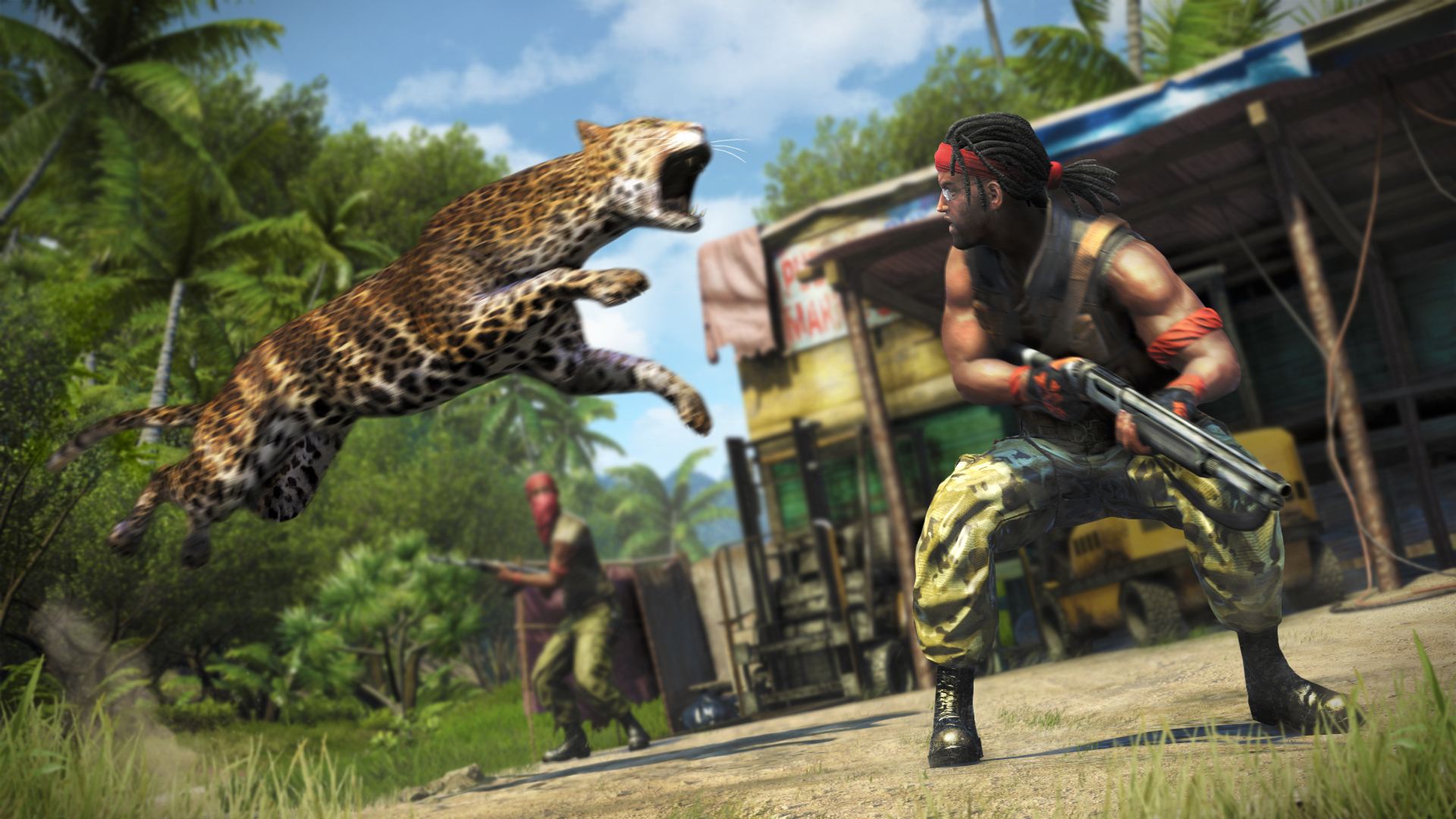 Today marks the Australian and European release of the much anticipated Far Cry 3. Developed by Ubisoft Montreal and Massive, Far Cry 3 is now available on the Xbox 360, PlayStation 3 and PC. The official ANZ launch trailer can be seen directly below this article!
The game has been receiving universal critical acclaim, as it is currently the highest rated shooter of the year! Face your insanity as you step into the shoes of Jason Brody, stranded on an island that he will soon discover is a savage paradise. Lawlessness and violence rule there, and Jason must find his path to survival as he sneaks, slashes, detonates and shoots his way through hostile territory, overseen by the mentally deranged Vaas. For those of you who have not pre-ordered the game, you may still be able to get your hands on the limited collector's 'Insane Edition' at your local games retailer.
The Insane Edition (pictured below) includes many exclusive goodies such as:
A 12cm Vaas Wahine with bobble head!
The Lost Expeditions -Two suspenseful action packed missions totaling over 40 minutes of additional gameplay and an exclusive weapon (The Japanese gun)
Monkey Business – Discover Hurk, a new memorable character and quest giver, and his four unique missions.
The Hunter Pack – The M700 hunting rifle and its three collector's skins.
The Warrior Pack – A handcrafted dagger and two exclusive tribal tattoos.
The Predator Pack – Four exclusive rare predators and a multiplayer bow.
An 'Insanity Guide' containing hints and tips to help you survive the island
A survival kit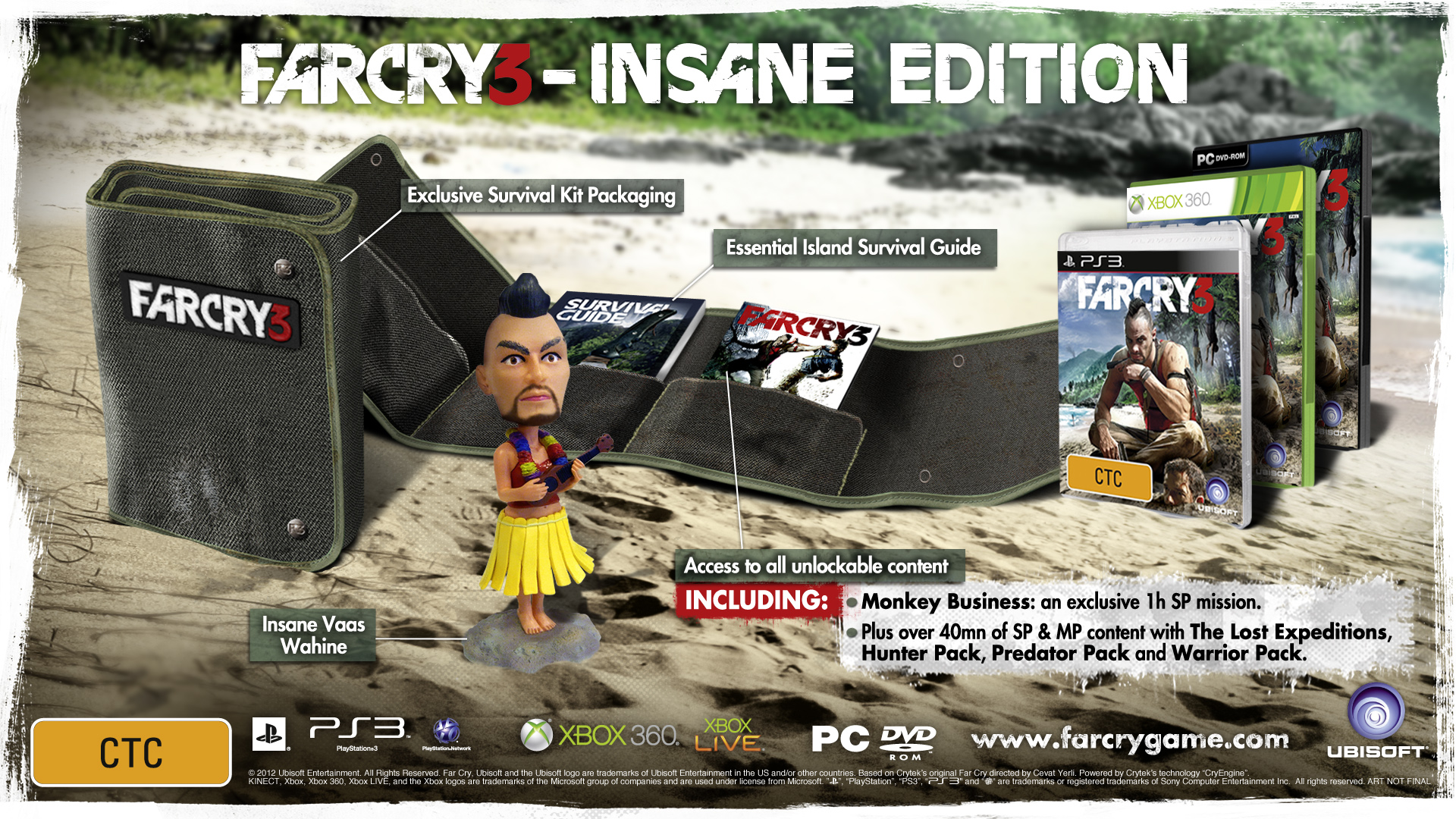 There is also the 'Day One Edition' that includes the 'Lost Expeditions' DLC content from the Insane Edition. All versions of Far Cry 3, including the digital download for the PC, are now available for purchase at the Uplay Shop. Speaking of Uplay, for a complete list of Uplay rewards, such as the unlockable single player mission 'Testing Unit', go to the Uplay website. Far Cry 3 also integrates the Uplay PC Party System, having the honor of introducing the feature to the world. With it, PC players can create a party by inviting their Uplay friends and team up to take on any multiplayer challenge. They can also find new friends and communicate in-game during the multiplayer session with the integrated Uplay friend interface.
And finally, players can also face their own insanity via the free mobile app 'Far Cry 3 Insanity Mirror', which allows them to experience a crazy conversation with themselves (Some people do that without an app! I've seen them on the train!). It is releasing on the iOS tomorrow. Remember to watch the ANZ launch trailer below! For any more information (although I don't know what else you could possibly be missing after all of that) visit the official Far Cry 3 website.