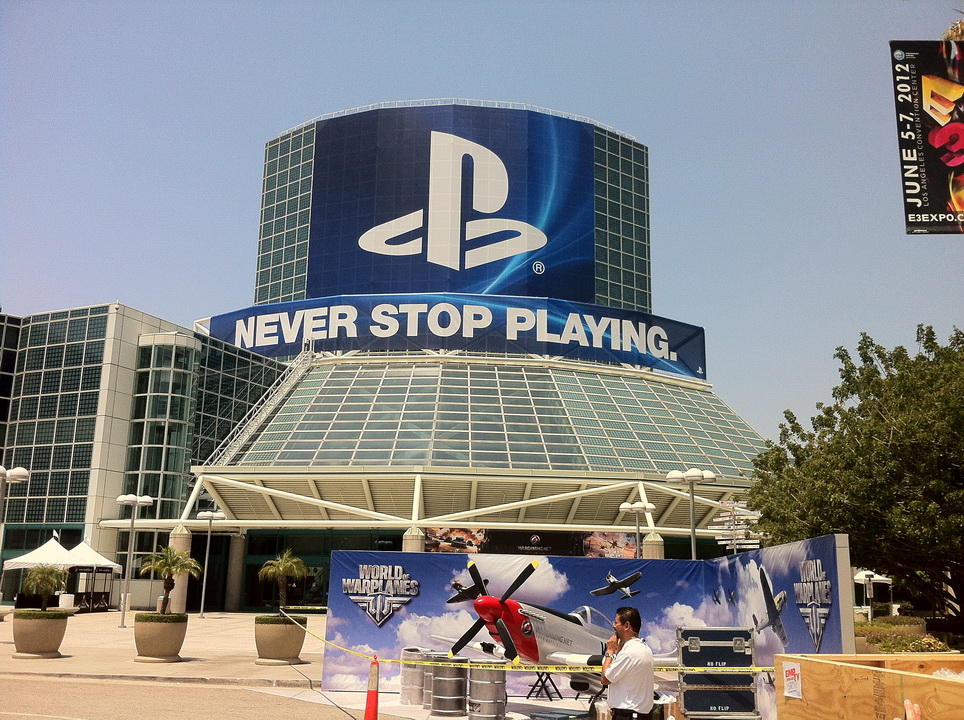 With only a few days before E3 2012 kicks off, we thought we'd share a few exciting photos of the event location and some of the video game banners that have been plastered all over the LA Convention centre this year.  As always, Bethesda has secured their trademark location a block away from the convention centre with their upcoming title The Elder Scrolls online.  At the moment, finishing touches are still being made to the artwork as you see below, but we can all agree that the end result will be very pleasing once its completed.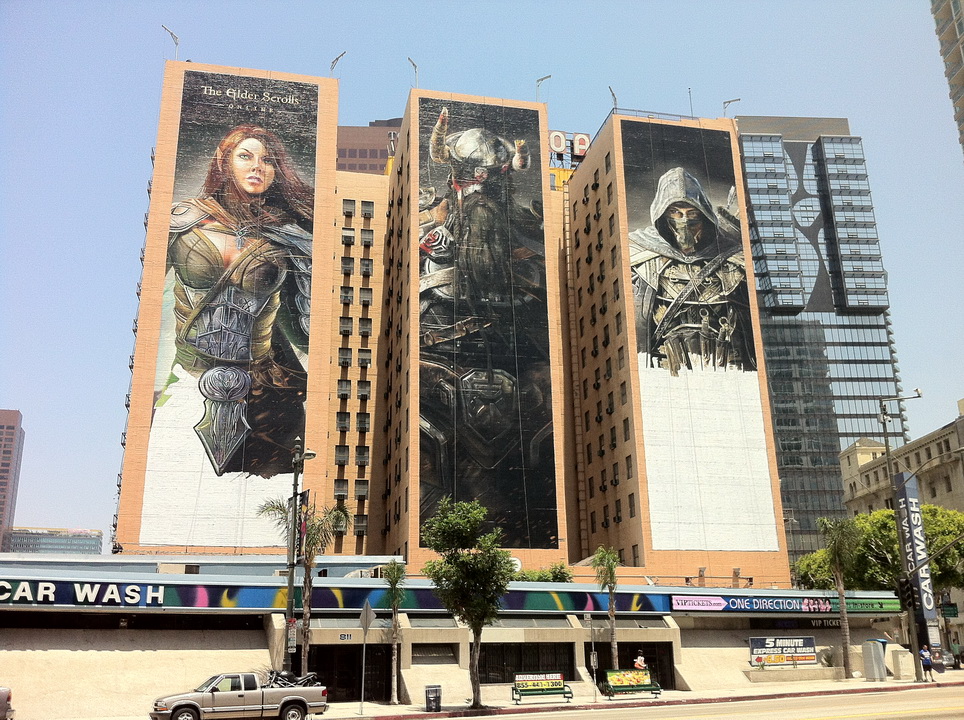 Other great games shown outside and in the lobby area of both the South and West hall are THQ's Darksiders II, Metro: Last Light & South Park: The Stick Of Truth, along with 2K's Spec Ops: The Line. This year Sony has taken the Honours with their logo all over the top part of the main entrance with a nice little catch phrase "Never Stop Playing".  And on the west entrance EA has secured their banner for the upcoming Medal Of Honor: Warfighter.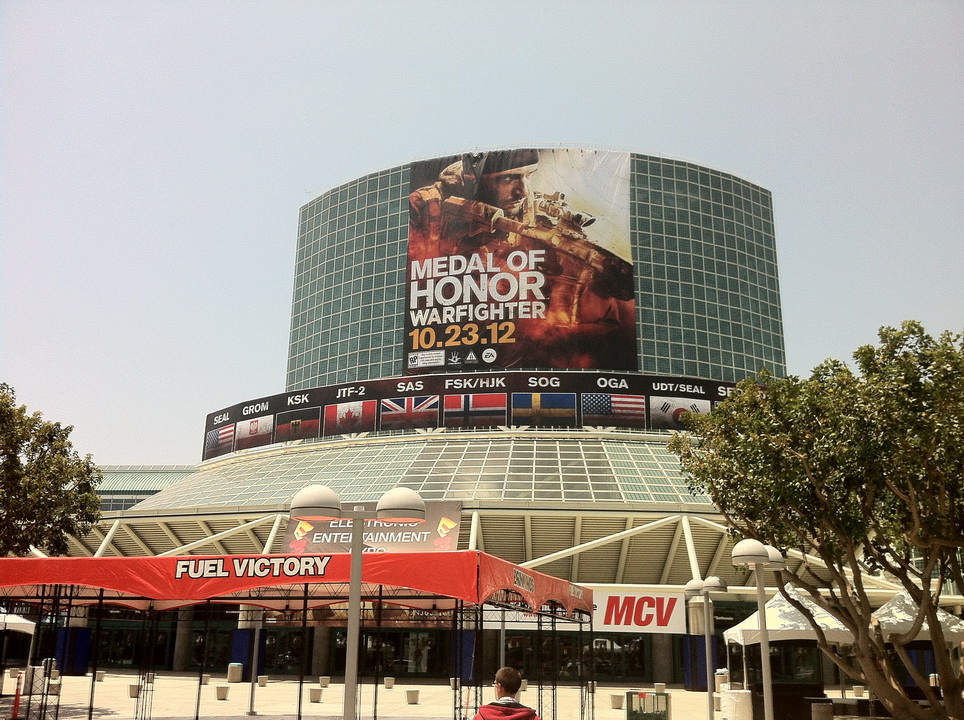 Going inside both lobbies are jam packed with video game goodness, in the South hall Capcom has secured Resident Evil 6 and SEGA will be grabbing your attention while you go up the escalator with Sonic All Stars Racing Transformed.  In the west hall entrance we have a number of big titles, such Square Enix's Sleeping Dogs and Tomb Raider along with EA's Crysis 3 and The Sims.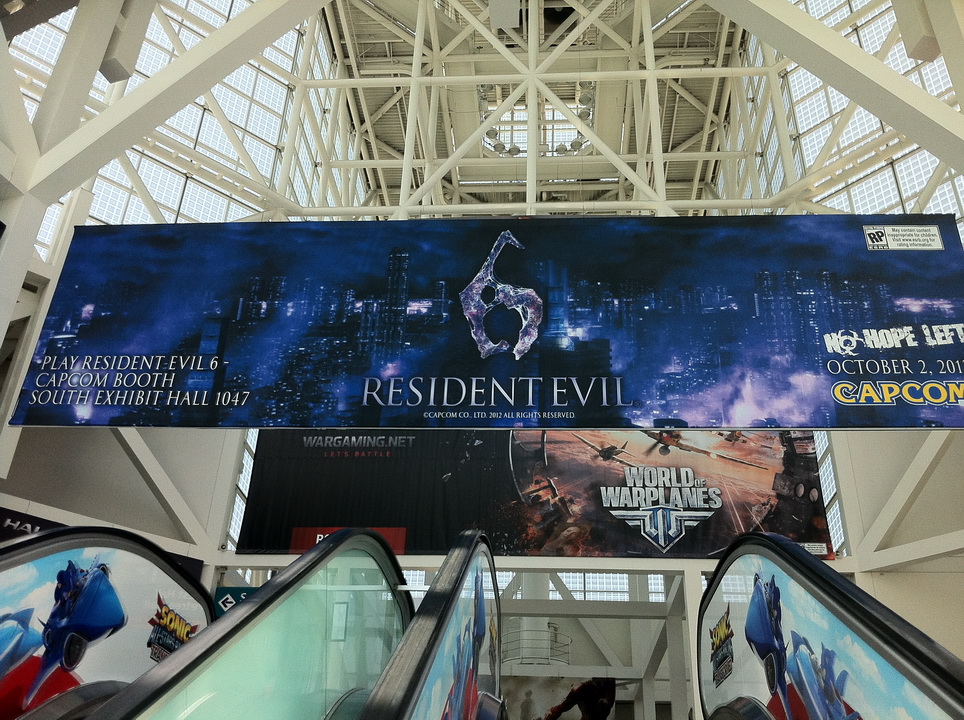 Even walking up stairs you can't avoid video games as you make your way up towards the event floor. Companies such as GREE and Square Enix have their advertising set-up nicely. Hitman Absolution I must say looks very impressive, I hope not too many people trip or fall while checking out them out.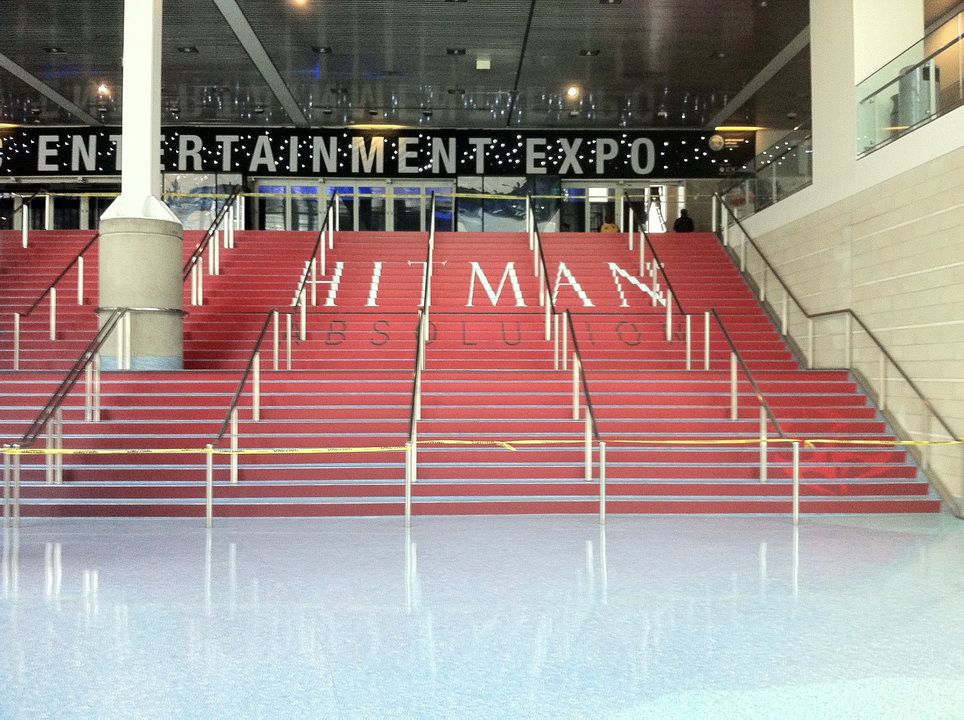 Take a look at the image gallery below or from our Facebook gallery and let us know what you think and what stood out for you the most.  Stay tuned for a daily E3 Event Gallery update and for all the latest news on Capsule Computers coverage of E3,  check out and bookmark this link here.