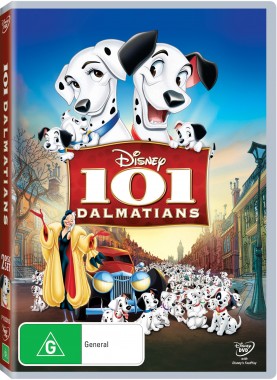 101 Dalmatians: Platinum Edition
Studio: Disney
Publisher: Disney
Format: DVD
Release Date: Available NOW
Price: $39.95 – Available Here
Overview
Having been released over fifty years ago, 101 Dalmatians is one of those epically classic Disney films. People who watched it in their childhood have shared it with their children, and chances are those children will share it with theirs. It inspired a live action film, and is one of the most awesome animal-based films. Every so often Disney graces us with a re-release of these classics, and this platinum version of 101 Dalmatians grants us just that.
Story
While there can't be many people out there who haven't seen 101 Dalmatians in one form or another, I have to admit I haven't seen it since I was very young, so it was nice to rewatch a movie that I watched over and over again as a kid, but this time from an adult perspective. And I gotta say, it holds up.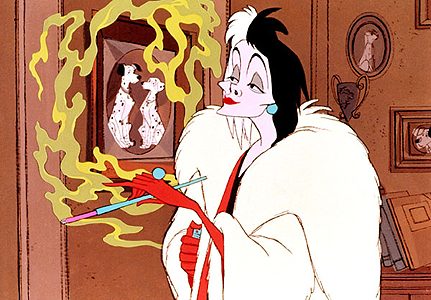 101 Dalmatians doesn't follow the standard Disney protocol, i.e. Disney princess, singing, and learning valuable lessons about being yourself. In 101 Dalmatians the valuable lesson is learning not to trust crazy ladies who are obsessed with fur, have insane cheekbones, and want to buy your puppies.
The story moves at a rapid pace, never dallying and retaining that urgent nature throughout. While there are no massive face offs with the hero of the story going up against the villain, it's kind of refreshing to watch a Disney movie break that type. Especially given the fact that it was made in 1961, after we were graced with the classics of Snow White, Cinderella and Sleeping Beauty.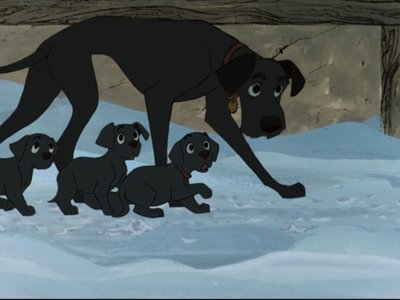 Pongo is a lovely and wonderful hero, and Perdita is a great mother and wife that (as you get older) you can find yourself relating to more. As a kid? Well, puppies, adventures, and many more exciting things! 101 Dalmatians also shows a side of relationships that doesn't often get explored in Disney movies by having the wedding (of both humans and dogs) happen at the start of the film. It is a departure from your usual Disney experience, but it keeps the same Disney magic (and inserts some awesomely cute puppies).
101 Dalmatians doesn't teach kids that they need to go explore to find the place that they belong, it's all about family and hey, there's probably a pretty big pro-adoption message in there too. It's probably a better message for kids than teaching them to go off and find their prince, or that they should pretend to be poor or a man to explore the world. Plus, puppies.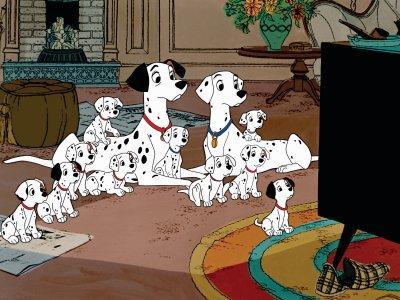 There are the most heartwarming scenes, mostly because they will remind you of things a normal family would do, or what a married couple would do. There's something about 101 Dalmatians (and I don't think this is just because I watched it over and over as a kid) that feels a little like coming home. It's like the movie version of walking into a warm home with the smell of your favourite food wafting from the kitchen and the promise of your favourite piece of furniture to flop down on to.
Not only is it a Disney movie to reminisce to, it really is a well constructed film with an interesting and compelling plot, and it will definitely make you want to watch it again and again (and if you can get your kids to join you then you get to blame them for that).
Visuals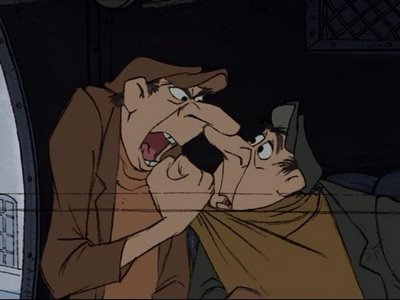 101 Dalmatians was the transition from Disney's softer, hand painted animations to their Xeroxed copies that were far more modern and contemporary looking. 101 Dalmatians looks far different, from the rougher drawings, to the stylizing of it. It's far less romantic and more edgy and defined, and the city itself has a personality that you don't really see in other films (the fact that it is in a quite defined area might be the reason for that too).
The animation of both humans and animals is extremely well done and smooth, which is no surprise given the talent at Disney. And then there's Cruella, who is one of the most memorable villains that Disney has come out with. The way she's drawn is just brilliant, and really cements her in your mind, and from the first moment that her silhouette falls against the front door you know that she's going to be the antagonist of the piece. There's nothing quite like the unspoken things that you gather from her, like the usually lit cigarette that fills up all of her surroundings with foul green smoke.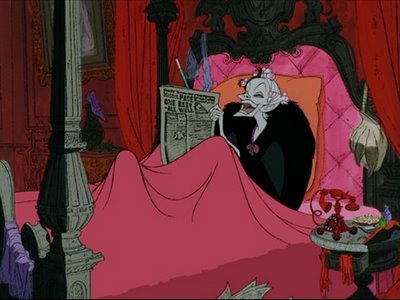 Audio
101 Dalmatians isn't big on songs, despite the main male human being a songwriter, in fact there are only two songs, Cruella De Vil and Dalmatian Plantation. Still, Cruella De Vil is certainly a memorable song, and something that remains stuck in your head for days after hearing it. Apart from songs with lyrics the soundtrack really does accompany the movie well, and it highlights some of the more carefree, as well as the suspenseful, moments. Soundtracks are always something that Disney does well and 101 Dalmatians is no exception to the rule.
Special Features
The platinum release of 101 Dalmatians has plenty of special features for you to explore, not only for adults who have gained an interest to know more about the movie and its creation, but there are also some games for the kids to play on the second disc.
There is quite a bit of interview footage in there about the different important things that 101 Dalmatians meant to Disney, including some archival footage from people actually involved with the project. As a person who used to be in love with the film as a kid, and now loves it as an adult, it was truly interesting to get a behind the scenes look at the film, particularly in how it represented a changing time for Disney animations.
Overall
101 Dalmatians is simply a classic, the film that every child should have the pleasure of seeing. It does become overlooked when people start talking about Disney princesses, or the later generation movies, but it is most certainly one of the classics – and it is a well deserved title.
The Platinum release of 101 Dalmatians would make a fantastic addition to any DVD collection.