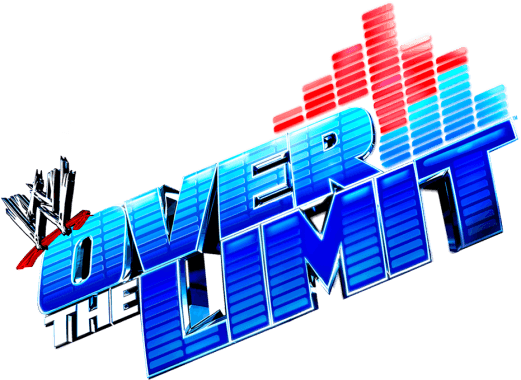 WWE Over the Limit 2012
Company: World Wrestling Entertainment
Location: North Carolina, Raleigh
Arena: PNC Arena
Date: 20/05/2012
Price: $54.95 Order Here
*All photographs featured in this article are a property of World Wrestling Entertainment and can be found on their official site.
Last month's Extreme Rules pay-per-view was a near perfect event with some superb main event matches where the participants delivered some truly compelling and emotional performances, and even the undercard was decent enough. As soon as John Cena pinned Brock Lesnar on the steel steps to end what was the best main event in recent memory, it became pretty clear that WWE had a very difficult act to follow, as they raised the bar too high for themselves.
It became pretty clear that Over the Limit 2012 was going to be a throwaway pay-per-view at best, and by the time the card was finalised it seemed as if it was going to be like a typical WWE Raw Supershow and not a good one either. In fact, Over the Limit has a track record of being the most underwhelming pay-per-view of the year.
Over the Limit 2012 did not end up being the total train wreck that we predicted in CC Powerslam Episode 5, that said it wasn't a very good show either but it had some moments of brilliance. As per usual, there were two squash matches, one with Brodus Clay and the other with CC Editor in Chief's favourit wrestler, Ryback. The show also opened up with an over the top battle royal, with the winner getting a chance to compete for either the United States Championship or the Intercontinental Championship. Not to mention, there was a glorified squash match in the Youtube pre-show where Kane defeated Zack Ryder.
Well this Overview section is Over the Limit already, let's get this review rolling!
Tag Team Championship Match – Kofi Kingston and R-Trtuh (c) vs. 'ZigSwag'
This was supposed to be a forgettable filler tag team match, but it ended up being the best worked match of the entire pay-per-view. This was a very thrilling and fast paced contest with all the combatants brining in their A-game, especially Dolph Ziggler. The chemistry was there, and the match took some crazy twist and turns. There were several and cool unexpected spots, with the crowd really alive and hot. The match ended in a flash with Kofi Kingston hitting a surprise Trouble in Paradise for the victory.
It's been too long since we have seen a memorable tag team title match, and this contest surprised everyone. All the participants delivered a performance so intense and compelling, that it made the Tag Team Championships look legitimate, instead of it being some low-card championship. The tag team division does not need more teams, it just needs compelling stories and superb match ups featuring wrestlers who are actually motivated to put on a top notch match.
Overall: 4/5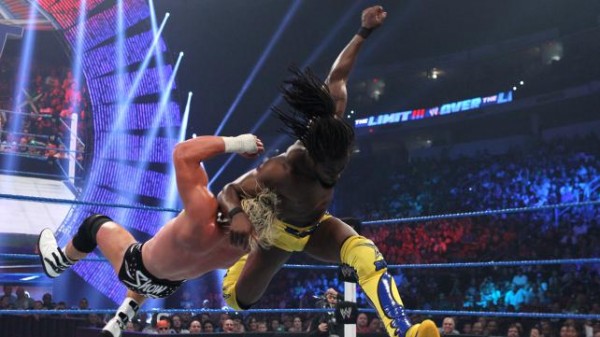 Divas Championship Match– Layla (c) vs. Beth Phoenix
Another pleasant surprise, this match turned out to be far better than what anyone was expecting. It had decent time, a lively crowd, and the announce team actually calling it properly. Beth Pheonix and Layla were able to prove the worth of the highly underutilised women's division, by putting on a solid and virtually botch-free (gasp!) contest. The contrast was good, with Layla offering the more fast paced style of wrestling and Beth bringing in the power game.  This was a very fast paced and well worked match that featured plenty of solid wrestling, reversals, and near falls. The ending was perfect, with Layla hitting her finisher out of nowhere for the victory, and the announce team did a great job in calling that finish. The women's division is capable of so much more, but this match is a step in the right direction (please stay on it WWE).
Overall: 3.5/5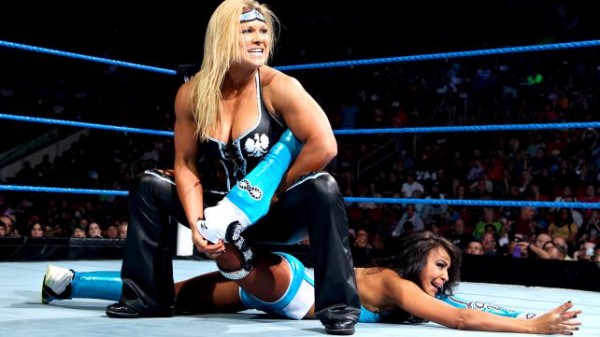 World Heavyweight Championship Fatal 4 Way- Sheamus (c) vs. Alberto Del Rio vs. Randy Orton vs. Chris Jericho
This was a very run-of-the-mill Fatal 4 Way match with a very predictable finish that could be seen from a mile away. There wasn't anything wrong with the match, if anything it was a fun little contest that was pretty short for a Fatal 4 Way, but it was fast paced and packed full of finishers and signature moves. Everyone in the match did a decent job, and it pretty much became a battle of finishers and signature moves, with each superstar being able to land almost their entire repertoire. It had some cool spots, but in the end it was a forgettable contest with Sheamus ending the match with the rather weak looking 'White Noise' finishing manoeuvre.
Overall: 3/5
Intercontinental Championship Match – Cody Rhodes (c) vs. Christian
This match was not advertised in the build-up of Over the Limit, but it certainly was a welcome addition. A battle royal opened the show which showcased an interesting mix of wrestlers, with the biggest surprise being Christian, fully healed from the injuries that held him back for months, even causing him to drop out of the inter-brand tag team match at Wrestlemania 28. Christian won the match, and in an unexpected face turn, decided to challenge Cody Rhodes for the Intercontinental Championship.
This is perhaps the best match Cody Rhodes has had in 2012, seeing as how he was stuck in an awful feud with the Big Show. This was a decent match, there was good in-ring chemistry and Christian put on a great performance with no signs of ring-rust. There was nothing particularly special about this match, considering the fact that it was booked during the pay-per-view eliminated any compelling storytelling. It was good for what it was, with a finish that could have been executed a little better. That said it, was a solid comeback match for Christian and winning the belt will help regain some of the momentum he lost due to injury.
Overall: 3/5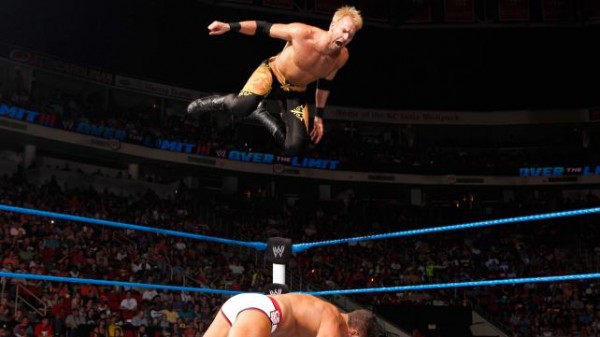 WWE Championship Match – CM Punk (c) vs. Daniel Bryan
Probably the most hyped match on the card, and one that was made for the Internet Wrestling Community. The actual build-up of this match was practicially non-existant on television, instead WWE decided to publish a series of articles on their website highlighting the rivalry from the independent wrestling circuit. In other words, this match was made for pro wrestling hipsters.
For what it's worth, this was a brilliant match from a technical wrestling standpoint. Fast back-and-forth action, plenty of submissions, high risk moves, and other modern wrestling conventions. This match featured the kind of wrestling that made Ring of Honour so popular among the hipster crowd. Great wrestling spectacle aside, this match sorely lacked story, and it sorely lacked in-ring psychology and dynamic. This was a very run of the mill wrestling clinic, which really isn't what makes a match spectacular, just look at CM Punk vs. Chris Jericho at Extreme Rules 2012 and Undertaker vs. Triple at Wresltemania 28, they had little to do with fancy mat-based wrestling but they were amazing because they told a compelling story and showcased a ton of passion and emotion. This WWE Championship match at Over the Limit was devoid of it all.
CM Punk vs. Daniel Bryan is not a dream match, nor will it be the greatest rivalry unless it's booked with a better story on-screen (the average WWE viewer does not care or know about the independent circuit). If anything, Daniel Bryan vs. Sheamus had far better in-ring chemistry and story than this match.
Worst part was the ending, a typical controversial finish where there is a simultaneous pin-fall and submission. Punk was able to retain, and the ending ensures that the feud will carry on to No Way Out. I just hope the story surrounding it gets better. Doesn't matter what I say here, all the Internet Wrestling Fans are going to call this match of the year.
Overall: 3/5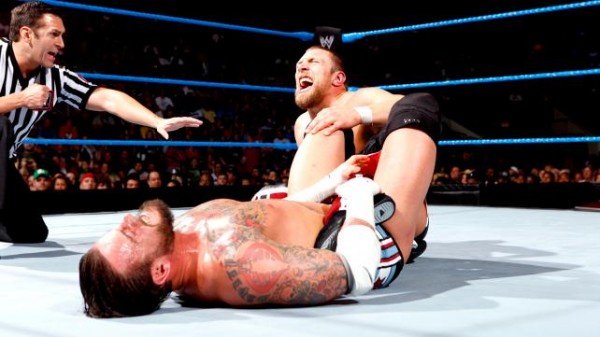 Face of WWE vs. Authority of WWE Match– John Cena vs. John Laurinaitus
One word sums up this match: Awkward. This was almost embarrassing to watch, as it wasn't really a match, instead it felt like an overbooked segment on WWE Raw. The crowd wasn't really into it, and there was nothing here that was remotely close to being a proper match. The whole thing was a joke from start to end, it dragged on for too long and it even had comedy segments. The ending was even more awkward with Big Show making a predictable hell turn to help John Laurinaitus defeat John Cena. John Laurinaitus deserves some props for being able to take some legit bumps, but otherwise this was a joke of a main event, one that did not do any favours for John Cena. Cena had such an amazing match with Brock Lesnar last month, and this awful main event at Over the Limit really kills his momentum because he was really starting to get over with the fans again.
Overall: 0.5/5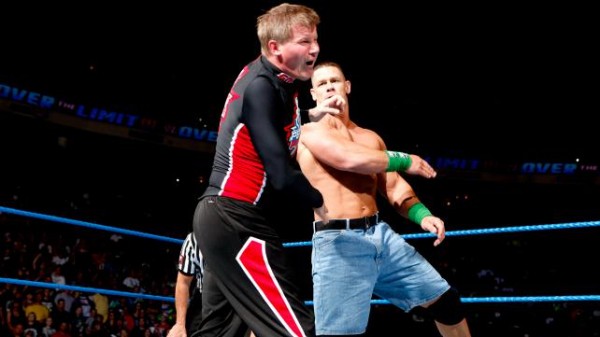 Overall:
Over the Limit 2012 was as underwhelming as we expected it to be. There were some really pleasant surprises in the undercard, and while the World Heavyweight and WWE title matches were well worked, they suffered from a poor build-up and non-existent story. The main event was an absolute joke that could have been booked a lot better. Overall, like the years before it, Over the Limit will be the most underwhelming pay-per-view of the year. At least the mid-card wrestlers came out looking good.