Hi everyone, DuraRoc here with a bit of a change of pace.
We needed something to keep the kids occupied as there was nothing on TV and it was raining. Checking out the Wii store, we decided to pick up Family and Friend Party for 1000 Wii points.  It has been available since March 2009.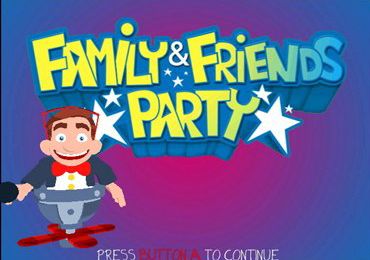 This game is full on multiplayer – don't even bother trying to play single player, though you can, there really wouldn't be much use in doing so.  Up to 8 players can play, I think you need a minimum of 4 to have some fun.
There are 6 mini-games which you play to win coins.  These coins are then used to buy the full mini-game or to play it once more during the rounds – they aren't used to play one off mini games whenever you want.. Let's go through a few.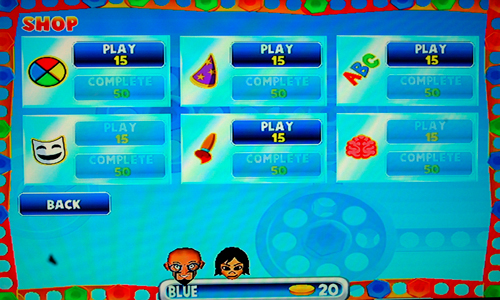 Telepathy
In this mini-game you have to have the same answer as your partner.  For example – Names a National newspaper.  You then enter in whether you got it right or not.
Act
This is similar to Pictionary, where you have to guess the word what your partner is trying to act out.
Draw
This was a lot of fun, though it's pretty hard to draw with the Wiimote – it was funny trying to figure out what a 4 year old is trying to draw!  This is one of the games where you partner has to hide their eyes whilst the word comes up on screen.
Spell…
This one is a bit hard, especially for the younger people – the word comes up and in a time limit you have to spell the word backwards using the WiiMote.  The first word we had was obscenity. Well I failed!  Spelling with the Wiimote is not the easiest thing.
Act
This mini-game is similar to charades – again your partner has to hide their eyes whilst the word comes up.
Guess…
This is like hangman, except there is a time limit and you only get 5 wrong answers.
PSIMON
This was my personal favourite.  You have to match the flashing lights in sequence.
As I said above, two of the games require the players to do the said actions and then click Yes or No as to whether it has been completed correctly.  This makes me think – are we playing a computer game or a normal board game?  I think the programmers should have developed games where the answers, whether correct or not, are left to the game itself to decide.
There is also a Duel Mode, which is quite cool.  They happen during the game, either against the CPU or another team.  There are 3 Duels.
Maths – where you have to pick the number to get the equation right.
Duck Shooting – shoot those little yellow ducks!
Paper,Scissors, Rock – the age old decider!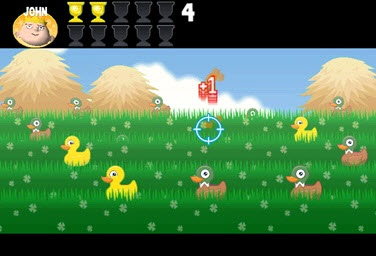 Audio in the game is next to nothing.  Your host says Hi! and Hello! alot, and some yays! but that is about it. The music is catchy, but during the mini-games there is nothing.  All the instructions for the mini-games are on screen.
Graphics are what you expect from a Wii game – the developers did hit on a winner with the easy menu navigation and ease of use (maybe this was for the those who have had one too many!)
What would have made this game the best value for money and alot more fun is Wii Play! This definitely is a game that could be played with people across the world – though who isn't going to cheat and say Yes to some of the mini-games? 😀
Conclusion
I can see this coming out at parties after a few drinks have been had.  The game is as fun as what the participants make it, so a noisy lot would most probably love it.
I will give it 6.5 Capsule out of 10