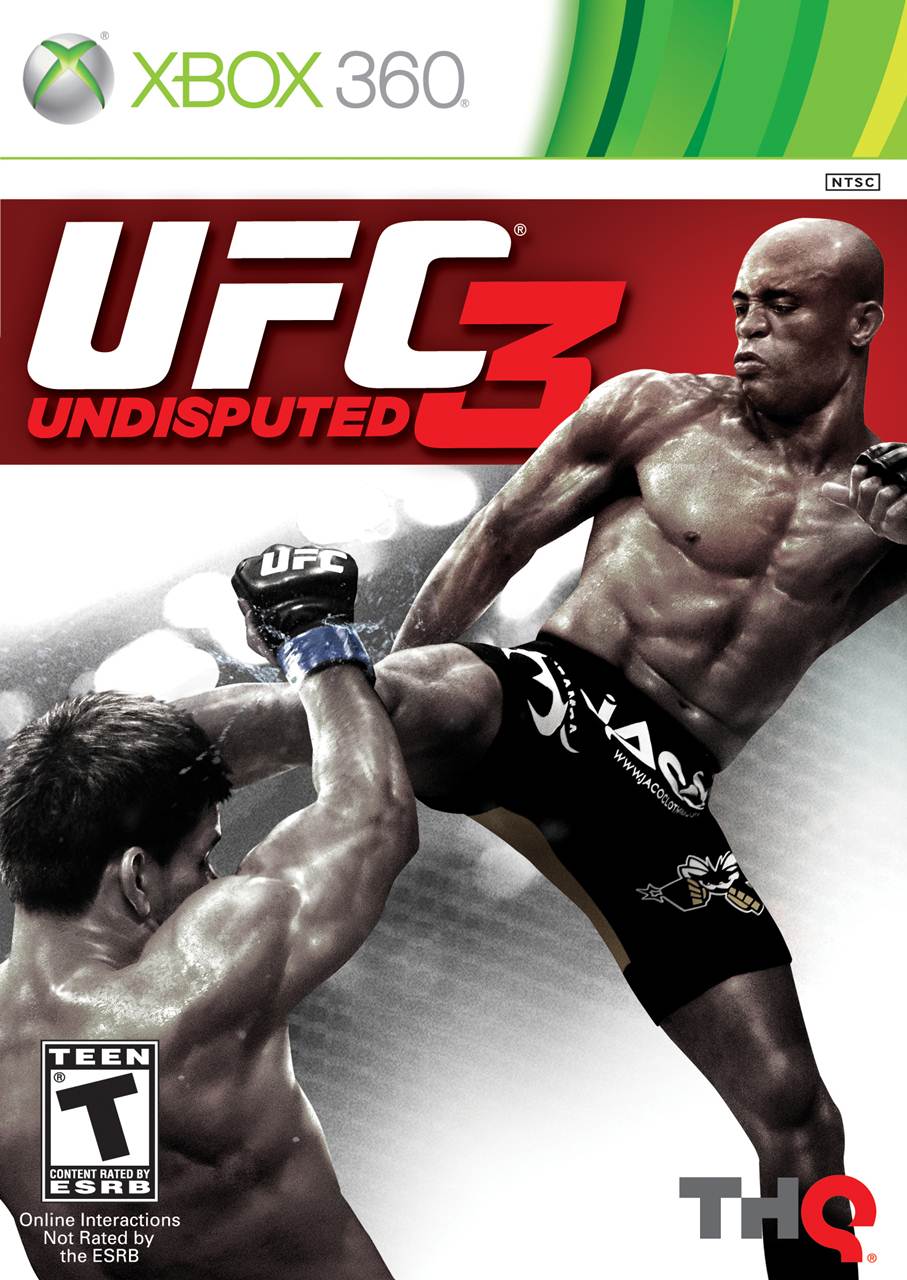 UFC Undisputed 3
Publisher: THQ
Developer: Yuke's
Platforms: Xbox 360 (Reviewed), Playstation 3,
Release Date: Out Now, worldwide
Price: $99.95 (Available here)

Overview:
The 2009 and 2010 releases of UFC Undisputed were both really solid games to say the least.  They captured the sport magnificently and with the improvements that 2010 made to the series it set the bar oh so high for UFC Undisputed 3.  Aside from the voting for the cover star, THQ's lips were pretty tightly sealed for quite some time upon the details of the game, and to be honest I grew a bit skeptical with how much progress they had made with this release.  Once the roster was released my excitement started to grow, with a whopping 150 or so fighters included across 7 weight classes (size does matter I guess),  not to mention some pretty flashy trailers, I couldn't wait to get my hands on this game.  The thing with sports' games is they need to go above and beyond the previous release for them to be worth purchasing, and for a lot of less hardcore sports fans this is a big deterrence for buying or repurchasing sports games.  So how has UFC 3 fared? Is it worth getting or will 2010 be good enough to keep you happy until they try again?
The match engine in UFC 3 will feel pretty familiar for those who have played either of the game's predecessors, however as you play more and more you'll start to notice how much they've actually improved.  Not only has the sheer amount of moves almost doubled, the collision and environment detection and smoothness of transitions are really impressive and make the matches a joy to play.  There are still a few kinks that could be worked on such as the new submission system, which although is personally preferable over the old tapping system, still seems to be pretty impossible to escape when playing on the top level against the top submission fighters, even if it's right at the beginning of a match.
UFC Undisputed 3 includes all the similar modes from before such as Title Mode and Defense, Ultimate Fights and of course Career Mode, all of which have received some major and minor updates respectively.  There has also been one major addition in the form of Pride mode, the now defunct, extremely popular MMA organisation, which gives UFC 3 a breath of fresh air.  Pride mode plays very similar to the rest of the game (with the obvious exception that it is in a four sided ring), but once your opponent stomps on your head while you're lying on the ground, all of a sudden you're almost playing a different game.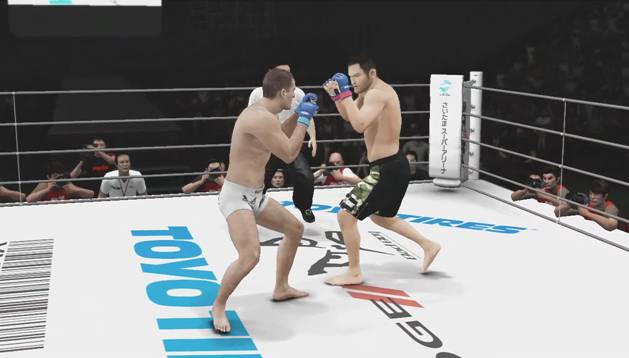 Pride fighting has also been incorporated into the Career mode, at which you can choose to enter a tournament if and when the opportunity arises.  Career mode, as always is arguably the most important and focused on mode in the game, and this time round it does not disappoint.  You now have the option to use a roster fighter instead of just a created one, and furthermore, you can now switch weight classes throughout your career, giving you the ability to dominate your division, as well as the one above and below.  The mode plays through very smoothly and is generally quite simple to navigate.
You choose the fight you want, and are then given two "actions" for pre-match workouts including various training drills, camp workouts in which you can learn new moves or improve old ones, and a "game plan", which alters your stats for the upcoming match depending on the style you want to implement.  You also get sponsors, which you progressively unlock throughout the game which offer you gear and also increase your credit points you earn in a match (which are used for purchasing things such as more gear or upgrading your sparring partner).  The option to simulate the trainings and workouts is quite handy, although you're guaranteed to get an average reward it still saves some time. Although not impacting gameplay so much, the addition of real fighter interviews for milestones such as your first title fight, first win, and first time you enter a Pride match, all really help boost the overall experience of career mode and the inclusion of multiple videos for each milestone makes replay-ability even greater.
Online play is very solid as well, with very little issue so far, but overall remains largely similar to previous versions. Although, the matchmaking intelligence appears to have been improved quite a bit and the new THQ servers appear to be running very efficiently.
The graphics in UFC 3 are as good as ever and are on the whole extremely commendable.  The 150 fighter character models are generally well done and sweat and blood effects have improved slightly as well.  The move animations, entrances, and pre-match promos as well as training and extra scenes such as the weigh in are all fantastic, with very little to complain about.  Pride matches are even presented in a classic lighting making it feel much more authentic and adding to the alternative experience.
Audio:
The soundtrack for the game is nothing special and doesn't seem to have much variation, however thanks to the shortened amount of time spent between matches this isn't something that really bothered me too much.  The commentary in the game is great, albeit a bit repetitive at times.  My favourite part of the commentary is at the beginning of each match in Career Mode, in which the commentators will give a brief rundown on either your recent improvements in the gym or your current fighting streak.  To add even more quality to the presentation of Pride matches, Stephen Quadros and Bas Rutten have also been employed to commentate the matches as well as the [annoyingly amusing] ring announcer.  It's a nice novelty although does get even more repetitive quickly.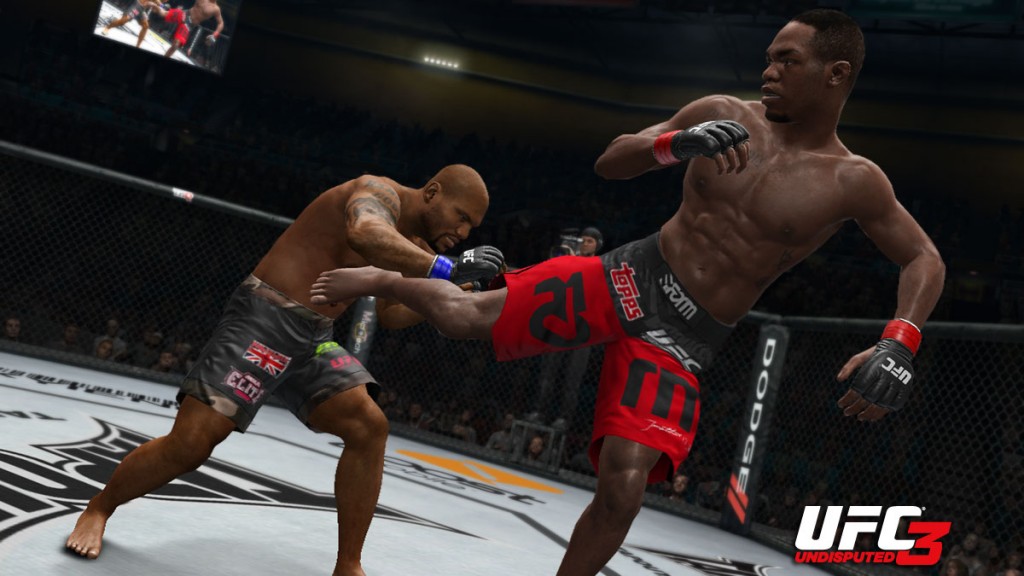 Overall:
THQ and Yuke's have taken a really good game in UFC Undisputed 2010 and evolved it into a great, highly polished, realistic and entertaining simulation of one of the fastest growing sports in the world.  The game itself still feels quite familiar but there's nothing wrong with that.  UFC Undisputed 3 feels really well thought out, plays very smoothly and has improved on almost all of 2010's shortcomings.  The addition of Pride mode helps spice up the game a bit and the cleaning up of Career Mode makes it incredibly addictive.  There's always still room for improvement but THQ really haven't given themselves too many options for that, although that being said the matches do occasionally start to feel a bit repetitive after a while, but maybe that's just the way I play.  It'll be really interesting to see how they can find new ways to improve next time around, but for now I'm pretty bloody happy with this one.