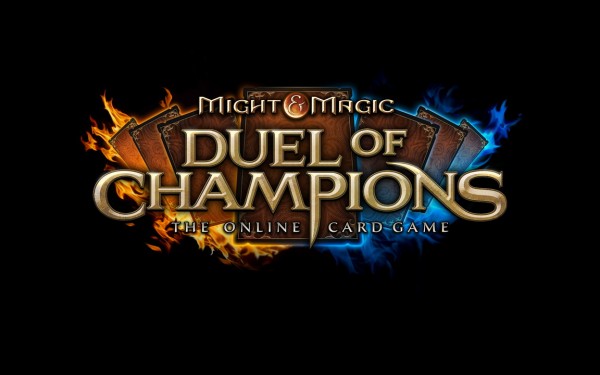 Might & Magic Duel of Champions is an online strategy card game set in the fantastic Might & Magic universe. Choose a hero and build his army with Creatures, Spells and Destiny cards to defeat your opponents in epic battles. The unique Battleground of Duel of Champions creates an action-filled gameplay that fits any style of players. Enter tournaments, measure your strength against top players, earn gold and get new boosters for your deck!

Experience the time-tested factions of the Might & Magic universe in a completely new format. Discover a wealth of beautifully illustrated game cards, featuring over 220 fantastically detailed cards including all the well-known characters, spells and heroes from the Might & Magic series of games.
Join Might & Magic Duel of Champions today for free, and play as much as you want!  Experience the duels online against your friends or in the solo campaign. 

For more information check out our in depth interview with Producer  Stephane Jankowski and Game Designer Jared Pearson of the Might and Magic: Duel of Champions team at Ubisoft Quebec below.
TRY MIGHT & MAGIC DUEL OF CHAMPIONS NOW