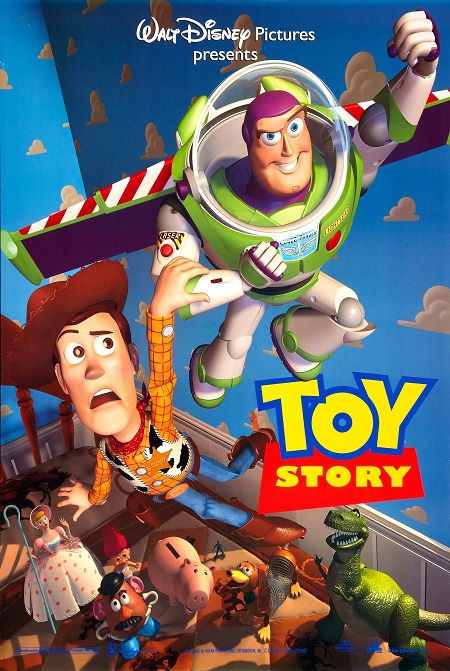 Toy Story
Studio: Pixar Animation Studios, Walt Disney Pictures
Publisher: Buena Vista Pictures Distribution
Format: Cinema
Release Date: Out Now
Overview
Toy Story was a staple of many childhoods, including my own. It was a seminal film which cemented the position of the Pixar as a leading animation studio and is considered one of the best animated films of all time. This film broke ground with computer generated imagery in not just film but video games as well as it proved to be a masterclass for animation. The film established itself as a cultural touchstone and spawned its franchise with sequels, spin-offs, and games. Putting my childhood nostalgia aside for a moment, I walked on down to George St cinemas for the In the House screening.
Jason 'Jabba' Davis and Anthony Kierann were the live MCs this evening as David 'Quinny' Quinn was away attending to Supanova duties. They gave away a bunch of prizes to children in the audience and also did a give-away for adults. Following a quick game of 'heads or tails' with the whole audience, we were screened short video starring Quinny and Jabba discussing the film in a toy store. An interesting tidbit they mentioned which stuck with me was the fact that the production time for three seconds of the film required about a week of work by the studio.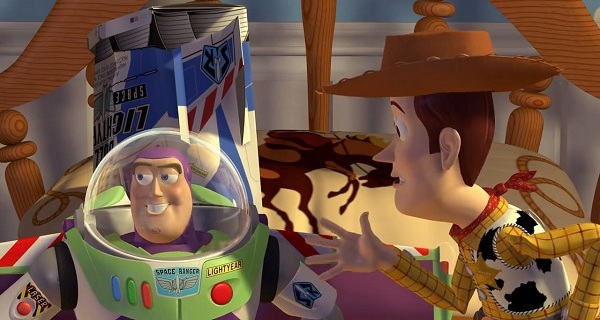 Story
The film narrative follows the eponymous toys the toys owned by a young boy named Andy. They are organised by a toy cowboy named Woody (Tom Hanks) as they go about their lives playing with their young owner and keeping up appearances of being inanimate. The trouble when Andy gets a new astronaut toy, Buzz Lightyear (Tim Allen), for his birthday who upsets the comfortable life Woody had for himself by replacing him as Andy's favourite toy. To complicate things even more, Buzz is not aware of the fact that he is a toy which only annoys Woody more. Through a series of mistakes and misunderstandings; Woody and Buzz both get separated from Andy and have to find their way back home.
The story is a quintessential buddy story where the two leads meet each other with mutual enmity before growing past that into friendship. The performances of Hanks and Allen in this regard needed to be strong to make the emotional journey of their characters seem real… with just their voices. They both rose to the challenge and put out amazing performances with their respective however. Hanks gives Woody charm which help to make you to empathise with him even as he goes works through his the jealousy and selfishness of his character arc. Allen plays Buzz as the subdued foil to Hank's more expressive Woody but still manages to give him emotional depth as he works through the character arc of a character who comes to terms with some pretty extreme self-realisations.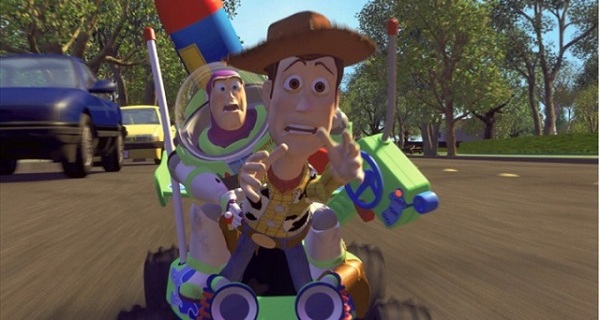 The writing is very well written with plenty of sarcasm, slapstick, and solemn moments to keep audiences entertained. The script is able to jump from moments of levity to more sombre beats and back with ease to keep its audience invested. When minutes require weeks of work, there's no room for unnecessary dialogue or superfluous plot points. The script is lean and funny, and that's exactly what you need as an adult watching a children's film.
The direction is absolutely beautiful with some amazing moments being created in the film. One particular standout scene is Buzz's realisation of the truth of his existence as a toy. He attempts one last time to prove to himself that he is not simply a child's plaything but, in a truly tragic turn, he fails. The build up to this moment was substantial and the sequence as a payoff is shattering as Sailing No More played to the scene. In the cinema watching it, the person sitting next to me cried and, were I not emotionally dead on inside, I'm sure I would have too.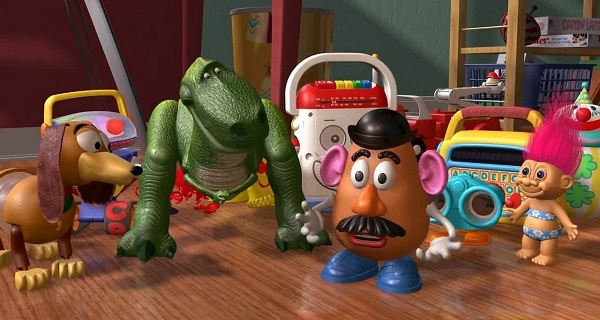 Visuals
The animation itself hasn't aged as well as the rest of the film unfortunately as, compared to the super slick and smooth animations we're spoiled with today, Toy Story seems a bit crude. Don't get me wrong, the visual design of the characters is par excellence but some of the movements and facial expressions might look a bit strange for a second or two. However, if you're seeing this movie through the eyes of a child then I doubt you'll love the adventure of Woody and Buzz any less. I'd say that older audience members brace yourself for characters that might feel a bit wooden… but they're toys and some of them are literally made out of wood.
Fun fact: The rendering power for the computer animation that Pixar was working with at the time had difficulty in adding translucence to skin. This effectively meant was that all the human characters looked like they were made out of the plastic. Rather than running the risk of jumping straight into the gorge of the uncanny valley, Pixar decided to double down and make a film about characters who were themselves made out of plastic. Thus, Toy Story was born.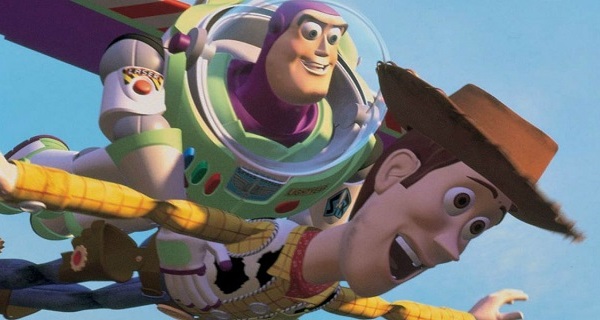 Audio
I'm not someone who is easily impressed by film soundtracks as most of the time they simply provide a backing accompaniment to the action and, in most film soundtracks, you don't even notice the score until something is horrendously wrong or tremendously right. Luckily, Randy Newman's composition is absolutely spot on throughout the film. As well as matching every plot point perfectly, the soundtrack brings out some absolute classics that will stick in your memory like nothing else. The film's signature song is of course; You've Got a Friend in Me but another entry which I feel is under appreciated is Sailing No More. Both these songs lyrically match up with the action of the film and are powerful in their own ways.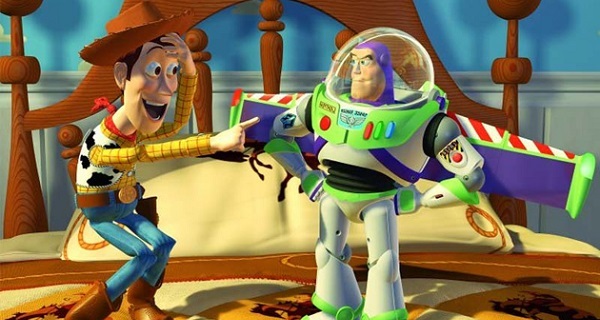 Overall
Toy Story was and still is an amazing film. The characters and story are moving for audiences both young and old. The animation hasn't aged all that well but if you're looking at it through nostalgia-vision or are someone who can count your age on your hands then I doubt you'll particularly care. The soundtrack is amazing and I challenge anyone to not leave the cinema humming You've Got a Friend in Me after watching this film. I enjoyed this film just as much now as I did when I was an ankle biter myself and I have no problems recommending it. Kudos to In the House for screening this movie!
For other films which In The House is screening, feel free to check out their schedule here.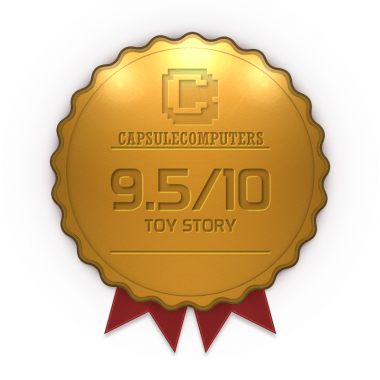 Capsule Computers review guidelines can be found here.