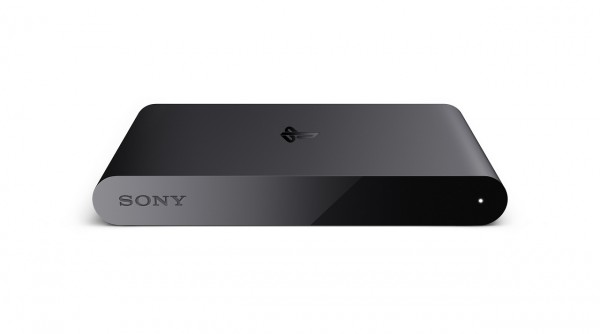 PlayStation TV
Manufacturer: Sony Computer Entertainment
Compatible Platforms: PlayStation 4, PlayStation Vita
Release Date: November 14, 2014
Price: $149.95 – Available Here
Sony are hitting from all angles, expanding the PlayStation Family every which way. The latest brand entry is the PlayStation TV, a micro-console that allows the user to Remote Play titles on another television set, play PlayStation Vita and Mobile titles on the big screen and watch bought/rented TV show and films from PSN. Released exactly a year ago in Japan, it was originally dubbed the PlayStation Vita TV, although if you look at the packaging/marketing materials today, its ability to enable Remote Play for PlayStation 4 titles has become the prime selling point.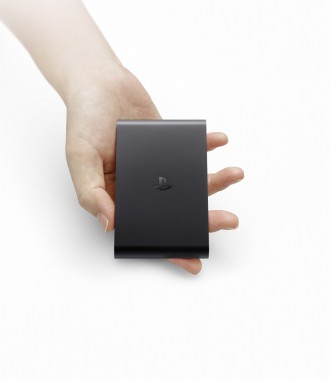 First thing you'll notice is just how tiny this thing is. Its dimensions are 65 x 105 x 13.6mm (length x height x thickness) and it weighs just 110g. The compactness of the package may sound like an absolute positive, but when you consider having it connected via a thick HDMI cable, possibly an Ethernet cable (if you're connecting straight to your modem/router) and power cable, all of which weigh more than the micro-console itself, just an accidental tug and your PlayStation TV will go careening off your entertainment unit. There's also a USB slot to sync your Dualshock 4 controller to the system, the same way you would with the PS4. Upon hooking it all up, and getting into the home screen, you'll recognise the U.I. as being a mirror of its handheld cousin's. Navigating the menu's using the controller as opposed to the touch screen of the PS Vita takes very little adapting, so to speak.
With all that said, the PlayStation TV doesn't yet have the capabilities to run certain apps that the PS Vita does now. That may soon change, as will its inability to use external storage seeing as it boasts a USB slot (wishful thinking?). Playing PS Vita games on the PlayStation TV requires you either insert the game's PlayStation card as is normal practice, or you can play downloaded titles loaded from its internal 1GB memory or separately purchased memory stick. Some games are not compatible with the micro-console, although most need a simple update at the touch of a button to become compatible. Returning to Sly Cooper: Thieves in Time as an example, the experience was smooth and translated well in the controls department. Relating to the latter point, the touch screen and rear touch pad of the PS Vita can be simulated with the "touch pointer" feature.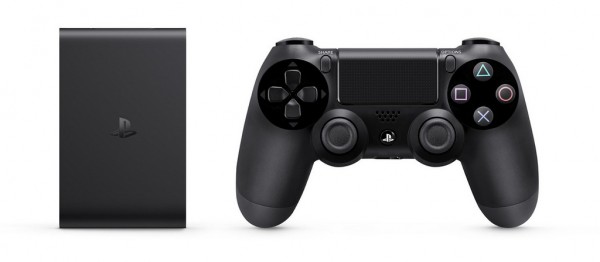 However, the experience of Remote Play for PS4 games is not as near-perfect, not by a long shot. The actual process is as quick and simple as doing so with the PS Vita, but with a few downsides, mostly dependent on the strength of your wi-fi connection and/or internet speed. Personally, my router is upstairs, and there are no TV's in our bedrooms, so plugging the PlayStation TV into the router isn't really an option. So, in utilising the built-in wi-fi, the signal strength fluctuated, but would fall to the last bar at times, which is disappointing considering other devices in the household don't have as big an issue. Playing Destiny, there was a noticeable input lag that would render any shooter unplayable by FPS standards; playing games requiring those twitch reactions would be pretty much thrown out the window. The visual quality also suffers, although not to any particularly significant level. It will be interesting to see how the PlayStation TV handles streaming PlayStation Now titles once the service hits Australia.
Ultimately, PlayStation TV is great in concept, but fails to deliver with consistency or the same quality expected from a Sony product. If you've wanted to buy a PS Vita for the exclusive games, but are more of a couch player and fear you wouldn't really use it on the move that often to justify a purchase, the PlayStation TV is your answer. In that respect, it negates the need for a PS Vita. Sony have even thrown in three free game downloads: Worms Revolution Extreme, Velocity Ultra and OlliOlli. As for its Remote Play capabilities, you better have a stellar internet connection to the device and hope that you don't encounter as much lag as I did. The value of the PlayStation TV will only increase, however, once PS Now launches…as long as streaming doesn't prove a hard task for the minuscule gadget.

Capsule Computers review guidelines can be found here.