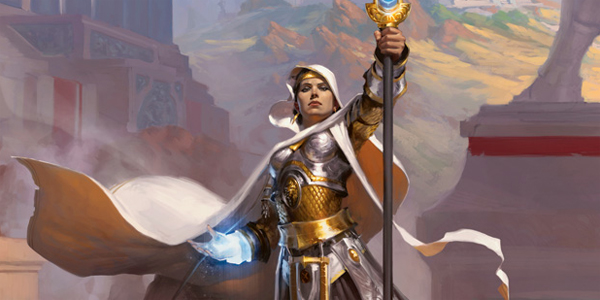 Magic: The Gathering 

Holiday Gift Box 2013


Publisher: Wizards of the Coast
Price: $29.99 official site here
So the holiday season is upon us, and Wizards have reached into their stockings and provided the perfect gift to place under the tree for any fan of the beloved trading card strategy game; Magic: The Gathering, in the form of the Magic: The Gathering Holiday Gift Box 2013. This year's Holiday Gift Box is based on the recently released Theros set, and contains everything Magic players need to enjoy the holiday season.
Firstly, the box itself is decorated with a beautiful picture from the Theros set – featuring Elspeth, Sun's Champion standing proud over a fallen Hydra (which is also reminiscent of the third step in the Hero's Path). The box is advertised to hold "over 2000 cards." I put that to the test, and found that the box will hold roughly 2300 un-sleeved, standard-sized Magic: The Gathering Cards, and approximately 1700 or so if they are sleeved.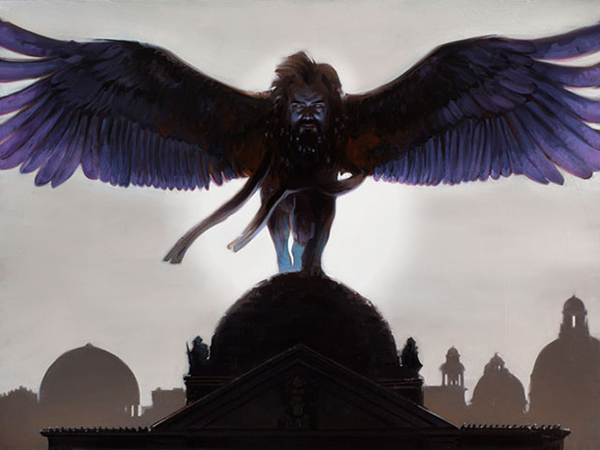 While it can hold around 2300 cards, it is not advisable to do this. Putting in too many cards wedges them all together and as such they will be hard to access, sort, and remove safely. I filled my Holiday Gift Box with 2364 commons (and counted every one as went along) and as I was doing so, I damaged no fewer than four of them. They can very easily get caught on the sides of the box, as well as other cards. The safe number I found was around 2200, leaving you a bit of room to flick through your cards when looking for them, as well as limiting the potential damage.
As far as protecting the cards from damage, the box lid reals them in rather nicely, leaving only an extra 1/3 of an inch or so between the cards themselves and the roof of the box. This slight extra room is made for the included dividers to sit comfortably among your card collection. Moving the box around or even shaking it seemed to do nothing, even when the box only had 1900 cards stored.
As I mentioned above, the box also includes  6 plastic dividers to separate your cards. Five of these dividers depict the five mana-sources of the MtG Multiverse; Plains, Swamp, Island, Forest and Mountain, while the 6th features Nykthos; Shrine to Nyx (a prominent part of the lore of the Theros set). These dividers stick up about 1/3 of an inch higher than the cards and make it really easy to organise them by colour, rarity or pretty much any other way you choose. Not only that, but you will also get a sticker sheet filled with different mana-symbols, set symbols, names, rarity identifiers etc. These can be used to spruce up your dividers a little bit more and to quickly identify one area from another.
So the physical box is great, but what is the point of a Magic: The Gathering product without some cards! Luckily, the Holiday Gift Box 2013 features four Theros booster packs (netting you 15 cards a piece for a total of 60), a pack of 20 Basic Land Cards (also from Theros), and one special-edition, alternate art foil promotional card; Karametra's Acolyte. The Acolyte has brand new artwork that is only available as part of the Holiday Gift Box.
So in total, the Holiday Gift Box 2013 will net you – 81 new Magic: The Gathering cards, a thick and study storage box for almost 2300 cards, plastic dividers to separate your collection, and a sticker sheet to customise them to your liking. The box itself retails at $29.99, which is only $1 more than the current RRP for 4 booster packs (here in Australia, anyway). At time of writing, the alternate-art Karametra's Acolyte is selling online for approximately $1, so really you are getting the storage box, and 20 basic land cards for free just by purchasing them this way.
The thing about the Holiday Gift Box to remember is that it doesn't discriminate when it comes to player age or skill level – anyone who enjoys Magic: The Gathering will find enjoyment and usefulness out of the box, so it is incredibly difficult to NOT recommend it to anyone and everyone looking for that perfect gift for your favorite Planeswalker this holiday season.