 kimi ni todoke -From Me to You- Volume 2 Premium Edition
Studio: Production I.G
Publisher: NIS America
Format: Blu-ray/DVD Combo
Release Date: April 10, 2012
Price: $55.99 – Available Here
Overview:
Having a meaningful relationship with anyone can be difficult for some, especially in high school. Now while many anime series will take a high school setting and immediately drop a romance into the main characters lap, there are also a select few series which will slowly develop a touching romance between two characters.
kimi ni todoke -From Me to You- has so far been a perfect example of the latter, with the slow moving developments between characters being one of the highlights of the first volume, the review of which can be seen here. Now that NIS America has brought us the second half of the first season of kimi ni todoke -From Me to You- in Volume 2, does this romantic anime continue with what made volume one so endearing?
Story:
Sawako Kuronuma may be just a normal looking high school girl to some, but it just so happens that she bears a striking resemblance to a memorable movie character. The problem with this is the fact that the movie character she resembles just happens to be the terrifying Sadako from the Japanese horror movie "The Ring." Because of her outward appearance Sawako has never had any friends as she always terrified those around her.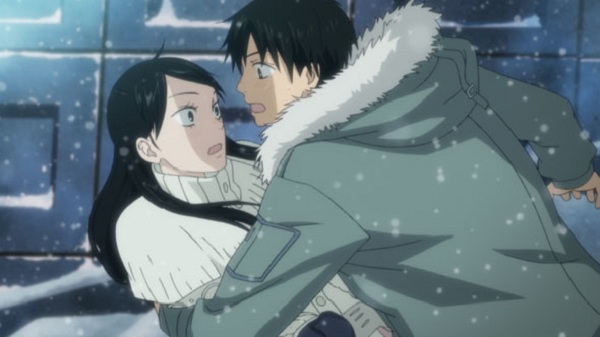 However this all changed when she met a boy at her high school named Shota Kazehaya who treated her like a normal person and spoke to her kindly. Over the course of the first volume of kimi ni todoke -From Me to You- we watched as Sawako slowly began to come out of her shell and even make friends with two of her classmates, Chizuru Yoshida and Ayane Yano. Sawako experienced many firsts in her life with her new friends and slowly began to develop feelings for Kazehaya who also slowly started to realize he was beginning to develop feelings for her.
However when we last saw Sawako and Kazehaya, a new girl named Ume Kurumi had begun circulating rumors about Sawako and her friends, trying to sabotage the relationships that Sawako was finally beginning to develop and hold dear. Not only was she trying to break up her friendship with Chizuru and Ayane, but even try and convince Kazehaya that she held no feelings for him. However bonds of friendship are hard to sever and Kazehaya isn't about to stand by and let Sawako fall for anyone else. Will Sawako's newfound bonds hold true and deepen as the story continues in Volume Two?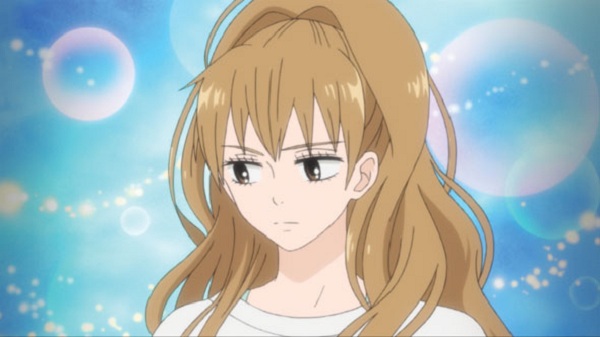 kimi ni todoke -From Me to You- continues to provide a down to earth romance that slowly develops between two people who are too shy to speak to one another about what they are feeling, with the mere mention of dating Kazehaya sending Sawako into a stuttering state of confusion. As the story progresses we continue to see Sawako experience many more firsts in her life and continue to fall deeper in love with Kazehaya, even admitting it to her friends. The amount of character development found in this series is hard to come by as the development isn't limited to only Sawako and Kazehaya.
In fact, Volume Two of kimi ni todoke -From Me to You- also explores the feelings of two of the supporting cast as well, creating a story arc in the latter half of the volume that shifts the focus to Chizuru and Ryu. Similar to Sawako and Kazehaya's budding relationship, Ryu simply is unable to express his feelings properly to Chizuru. To top it off, Chizuru has feelings for Ryu's older brother Toru. What is interesting about kimi ni todoke -From Me to You- is the fact that despite the potential for conflict and number distressing situations the cast faces, the story never becomes hectic or convoluted in the slightest.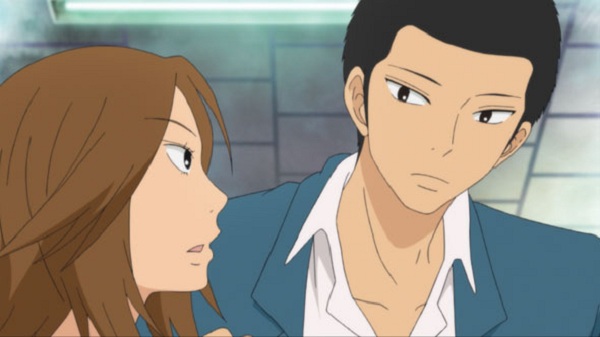 Instead of jumping forward in leaps and bounds, the simplistic plot of kimi ni todoke -From Me to You- continues on its very slow pace as we watch Sawako experience new things with her friends and slowly become closer to Kazehaya. This is far from a bad thing however as the lighthearted tone of the series is enjoyable to experience and provides viewers a chance to watch a socially awkward girl try to become closer to others and succeeding in her own charming way. Perhaps the biggest highlight of the entire series is the slow boiled romance between Kazehaya and Sawako.
It is worth noting that NIS America has already picked up the license for the third season of kimi ni todoke -From Me to You-, so viewers can also expect to continue to watch Sawako and Kazehaya's relationship develop.
Visuals:
Throughout Volume Two, Production I.G continues to use an extremely soft color palette with down to earth coloring. This is especially true with the artistically detailed backgrounds which usually feature pastel-like coloring. As before there are also plenty of moments where the background will change to highlight the mood of any specific scene, such as bubbles or sparkles for romance and happy scenes.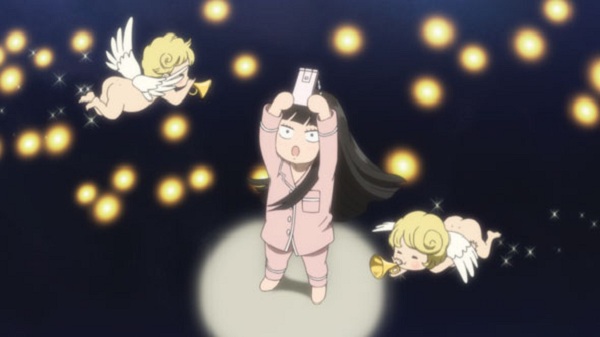 The character's themselves are highly detailed up close and they often appear in a number of different outfits as well. As before, the characters in kimi ni todoke -From Me to You- will easily end up deforming into "chibi" states whenever something funny or surprising occurs. These deformations in character design are stylistic however and don't degrade the series' quality, in fact they are often precursors to either comedic or touching moments.
Audio & Subtitles:
As per standard with an anime release from NIS America, kimi ni todoke -From Me to You- Volume Two only contains the Japanese audio track and no English dub. Obviously this is a negative for those who would rather listen to the show in English, though the series is still more than enjoyable enough with the accurate English subtitles.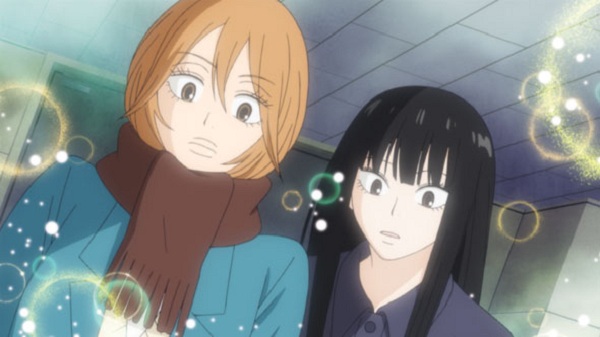 Sawako's voice actress Mamiko Noto continues to excel with her soft voicework and the rest of the Japanese voice cast also performs ably. Volume Two features the same exact opening and ending songs from the first half of the series, which means the opening song is still "kimi ni todoke" by Tomofumi Tanizawa and the ending song is still "Katamoi" by Chara.
Extras:
With the release of kimi ni todoke -From Me to You- Volume Two we also see the same premium edition inclusions that NIS America is known for. The series itself comes on both Blu-ray and DVD discs inside two slimpak DVD cases. Considering Volume Two features the same opening and ending songs as before, there are no on-disc extra features besides trailers for past NIS America releases which is a bit of a shame as some commentary would have at least been nice.
Included in the premium edition is a 28 page hardcover art book that is called "Our Memories" which is a nice subtle change from the first Volume which contained an art book called "My Memories." This subtle change is a nice reference to the fact that Sawako no longer has memories only of herself, but of her friends as well. The inside of the artbook reads similar to a scrapbook with images from each episode placed in chronological order along with a few sentences from the episode itself to match the images.  The themed artbook is another nice touch though it is worth noting that it contains barely any extra content besides the aforementioned images, as it simply contains two pages of character design and a few pieces of scenery, meaning those looking for extra behind-the-scenes content will be left hanging.
These are contained inside of an oversized hard-slipcover case which features the five main cast members, Sawako and Kazehaya in the front with Ayane, Chizuru and Ryu in the back. On the flipside we see various images from the show itself inside of bubbles which are similar to the backdrop shown during romantic scenes from the show itself.
Overall:
kimi ni todoke -From Me to You- Volume 2 continues to deliver the same charming experience found in Volume 1. The premium edition itself may be a bit light on extra content but still delivers a charming themed artbook, though the lack of any on-disc extras is a bit of a negative. With a likable cast of characters, especially Sawako and her two female friends, and an enjoyable storyline the show's slow progression doesn't harm it in the slightest. In fact, with a third release on the way, the great impression Volume 2 leaves on viewers will leave them eager to see more of Sawako's life and interactions with those around her.