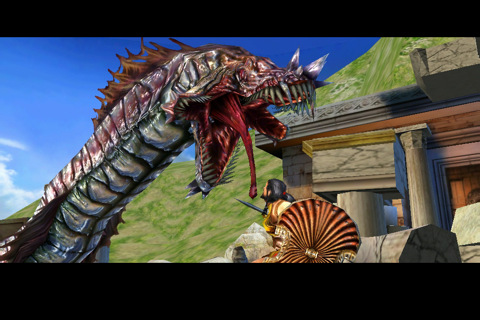 Hero of Sparta II
Company: Gameloft
Release Date: July 29, 2010
Price: $6.99
BUY NOW
Story:
Sequel to the major hit Hero of Sparta, Hero of Sparta II finds Argos back home in Sparta. After leaving Hell, he's only got more of it. He must face new creatures and kingdoms to pay for his insolence. He must fight and pray his way through to come out the Hero of Sparta once again!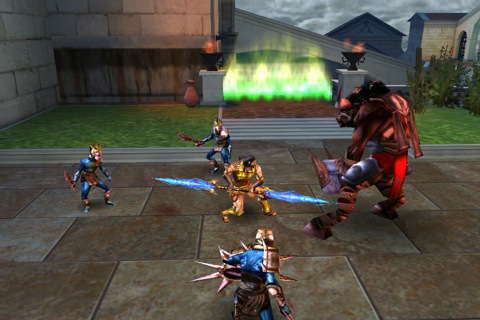 Sound and Graphics:
To start off, Hero of Sparta II sounds great and looks even better! Besides being optimized for iPhone 4, this game looks amazing on older-gen iPhones/iPod touch as well. It has an amazing environment to move around in and the soundtrack makes you feel as if you are Argos saving Sparta. Every slash, defeat and mini story sounds great! It looks and sounds like you're actually in the world of Sparta with such great detail in every object Gameloft designed. After playing for an hour, I had to realize this isn't Sparta and life doesn't have epic music following you around. It's great for when you want to escape to the world of fantasy and not come back for a long time. Gameloft always surprises us with better and better graphics. This game looks amazing and is definitely one I feel great playing.
[pro-player width='530′ height='253′ type='video' image='http://www.heroofsparta.com/hos-2/iphone/images/screenshots/us/screen003.jpg']http://www.youtube.com/watch?v=xV7BnbhwgHE[/pro-player]
Gameplay and Controls:
The game is meant for those that are quick thinking and lots of action. You're Argos and you have to save Sparta once again. You fight against many different creatures, big and small and fire-breathing. There are many different combos when it comes to the controls. Lift the control up and you're suddenly fighting this guy mid-air. Move it around a couple times and you're slashing this monster to bits. Get a great opportunity for a shot, tap the skull in sequence and you either just killed the guy or took over the monster's control. Yeah, this is a cool game and one I could play for hours.  It takes only a small while to get used to all the controls, and once you know them this game is hours of entertainment. Defeating dragons, controlling creatures, facing gods and demons – This game has everything a fantasy fan would love! The controls are placed perfectly on the screen, with easy access to all of them. Play on different levels of difficulty. Try playing on Heroic.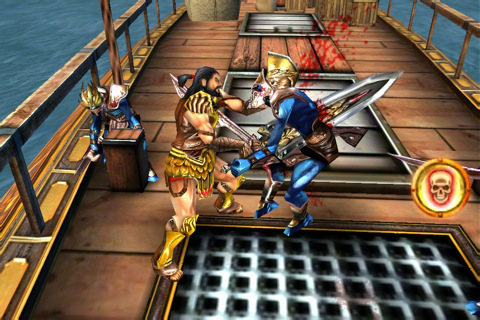 Summary:
Hero of Sparta II deserves to be called a sequel. It combines a great-looking environment with amazing controls, music, sound effects and hours of fun and exciting gameplay. All in all, this may be one of the best games to arrive to-date in the App Store. Gods or demons, creatures or human, defeating them is great. Overall I give Hero of Sparta II an EXCELLENT rating of 9.5 out of 10 capsules.