Egg Drop!
Developer: Pezzini Games
Publisher: Pezzini Games
Platforms: iPad, iPhone (Reviewed), iPod Touch
Release Date: March 28, 2012
Price: $0.99 Buy it Here
Overview
Egg Drop! is a keep the ball up game right in time for Easter. Does Pezzini Games have a simple but addictive hit or did they drop the egg on this game? We promise to do our best to keep the egg puns at a hare minimum.
Story
There isn't much of a story in Egg Drop! However, it is important to remember for every egg you drop, you're probably destroying an Easter egg destined for a young child. Let the guilt wash over you.
Visuals
Egg Drop! is cartoony and colourful with rainbows and flashy coloured eggs that look great. The UI is simple but flawless. This is definitely a game I would have no problem giving to my young cousins to keep them occupied for an hour or two when they ask to play on my iPhone.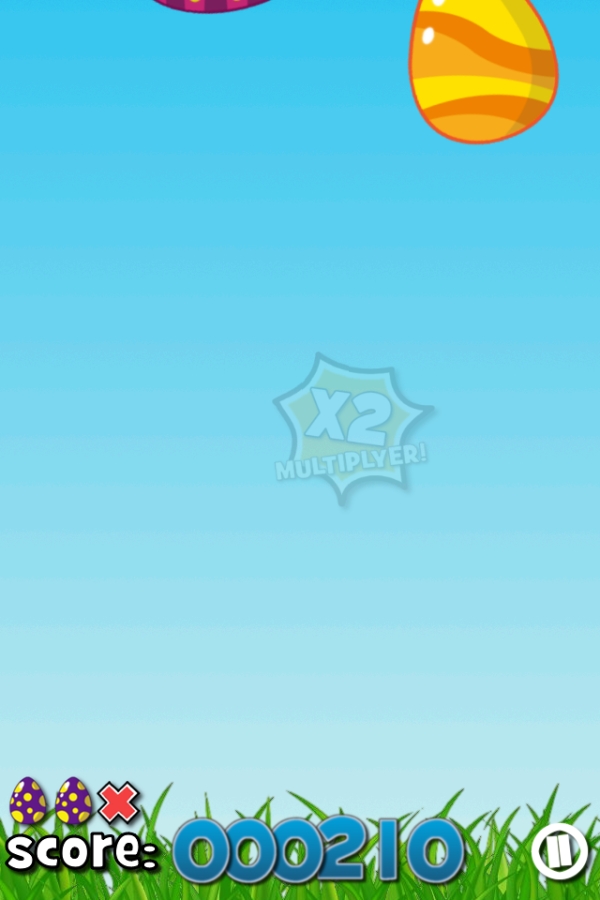 Audio
The sound effects are lacking, as there is only one sound effect for the countdown. I would have liked to see at least a sound effect for the eggs touching the bottom of the screen or when you launch an egg into the air. The banjo music that accompanies the game however is catchy and enjoyable to listen to as long as you don't harbor some deep hate for banjo music.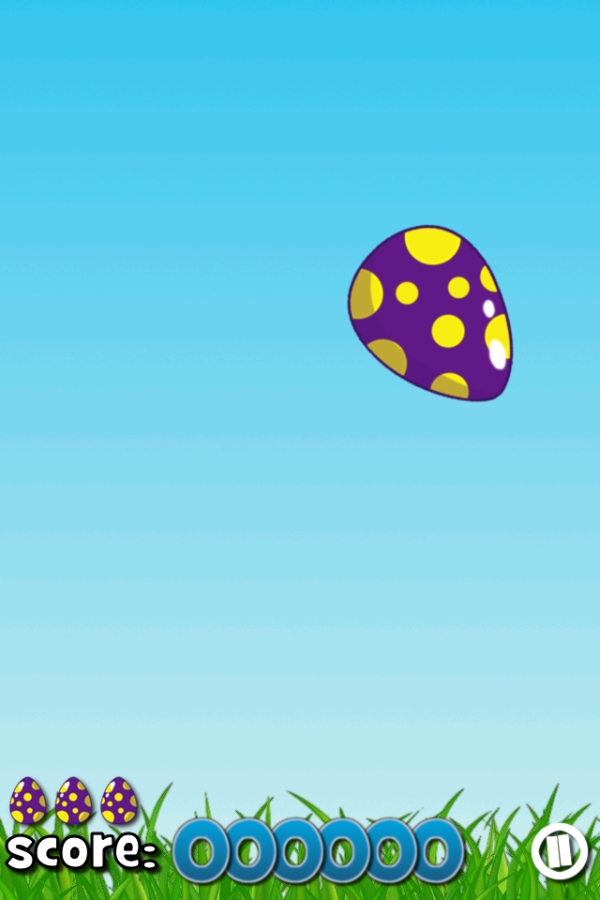 Gameplay
Egg Drop! is a simple keep the ball up game where you will juggle one to five eggs at a time. Players start with three eggs and three lives and juggle more eggs for extra points. These eggs and other power ups can be collected in spheres that drop from the top of the screen. But be careful, let an egg hit the ground and you lose a life. The game idea itself is simple enough to have a great potential for highly addictive game play that will have you playing over and over again until you beat your last high score. Unfortunately, Egg Drop! is plagued with several issues that make the game annoying or downright unplayable at times. First of all, tapping the egg will not bounce the egg up into the air. The eggs only detect a tap when the player taps underneath the egg. This problem is especially frustrating when eggs are falling fast and in great numbers. The next problem is the game has serious issues with lag. Loading from menus into the game comes with long loading screens for such a simple game. Worst of all, the long loading screens doesn't stop the game from lagging horribly on an iPhone 4 at times. The lag at its worst turns the game into a frame by frame stop motion game. I found restarting the phone and not running any other applications on my phone helped but it is quite the hassle to go through these steps to play such a simple game.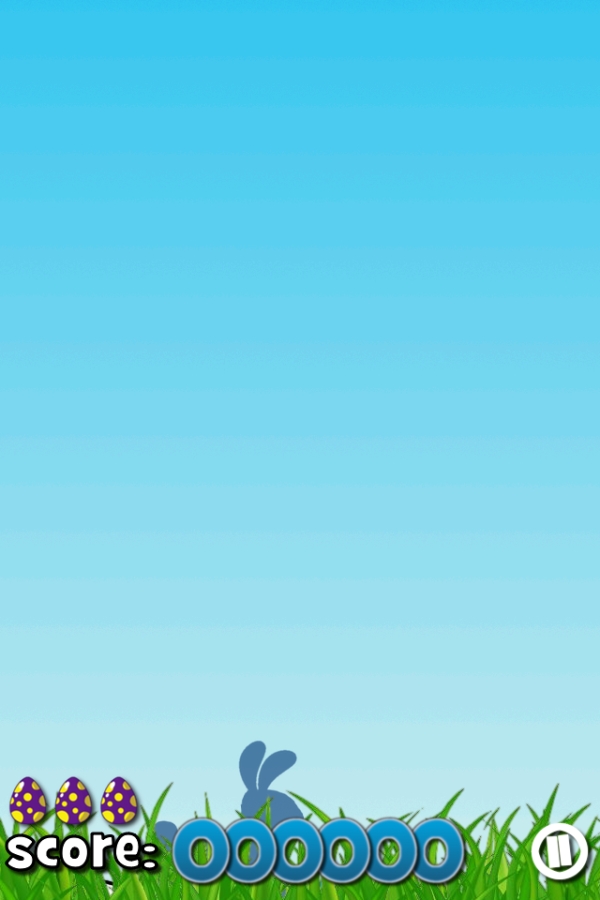 Overall
I can't recommend Egg Drop! at this point in time. With some patching to deal with the lag issues and the inaccurate touch screen controls, Egg Drop! could become a very addictive and simple game. But in its current state, I would struggle to recommend it even if it was free.