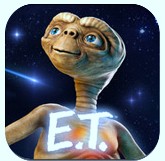 E.T. The Green Planet
Developer: Straw Dogs Studios, Universal
Publisher: Chillingo Ltd.
Platform: iPhone (reviewed), iTouch, iPad
Release Date: October 1, 2012
Price: Free- Available Here
Overview
Celebrating the 30th anniversary and the first time Blu-ray release of E.T. the people over at Straw Dogs Studios and Universal have created a game to celebrate it. E.T. The Green Planet is where you can create your own life on E.T.'s home planet and you play as E.T.! While you take care of the world around you by planting plants, getting spaceships, and so on, you get to experience the life of everyone's favorite little alien. Now let's see if this is a good thing or not.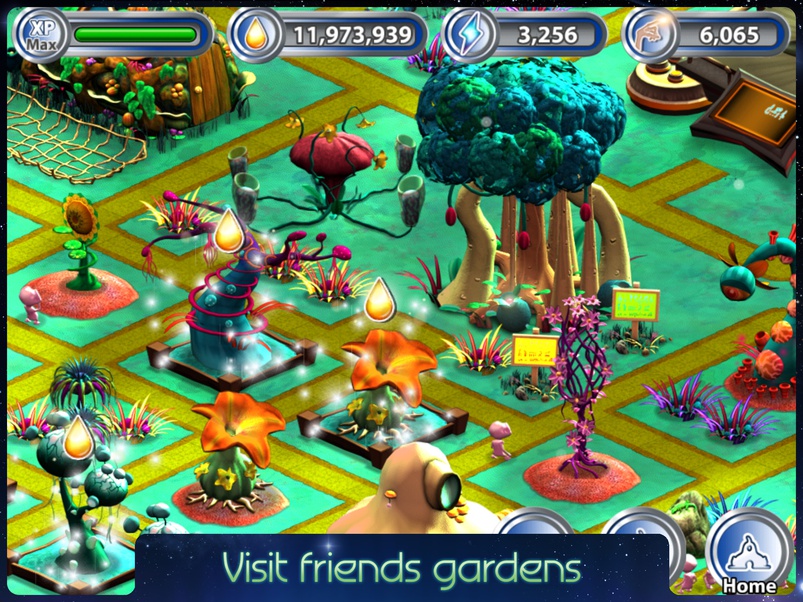 Story
There is no actual story for the game and that is a total draw back. If they would have added in a story about what truly goes on with E.T. around the Green Planet. Even if it would have just been a little scroll through of text, it would have been better than nothing. The fact that they made a movie and couldn't even come up with a small follow up story in the app is truly disappointing.
Gameplay
The Green Planet is just like many of those games you play on Facebook, an example would be Farmville. The gameplay is quite simple, you plant plants and build gourds so you can expand your garden so you can help save your planet.
You have a wide variety of plants you are able to use and each one is unique in its own way. The time you must wait in order to actually have it grow is excruciating to put it in simple terms. I got bored with the game many times because I would be staring at my screen waiting for the plant to finish growing.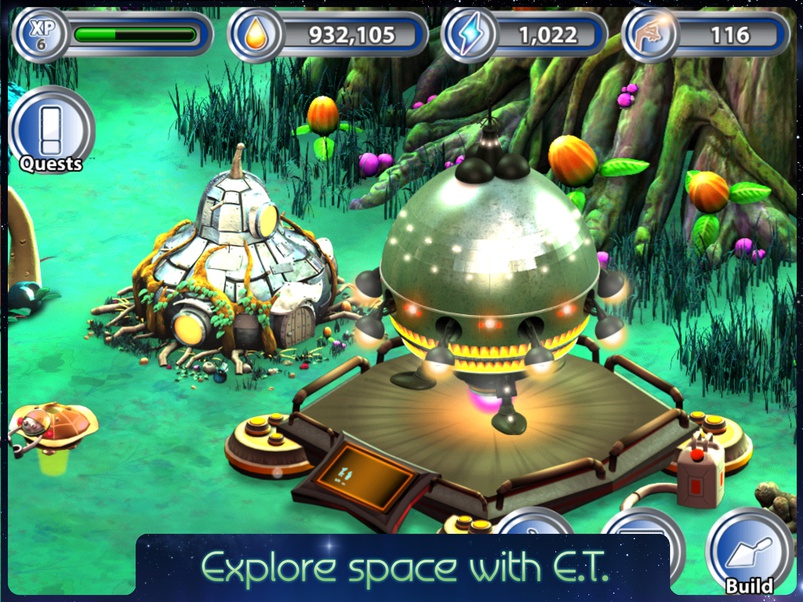 Plants are just the only thing you can build. You also have decorations, space objects, resources, etc. The sad thing is, they didn't put much importance on these objects because there clearly isn't enough of them to use. Even then, you still don't have access to them becuse the levels are so high before you can actually achieve access to them.
Visuals and Audio
The games visuals are a little too small when you are looking at an individual object. I had to squint or put on my set of glasses many times so I would be able to see what plant or decoration I was actually looking at.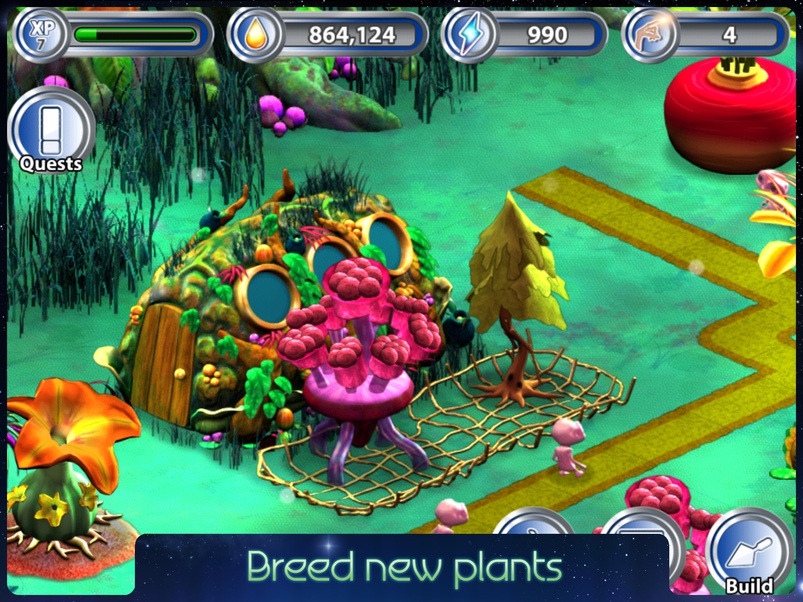 There is also a little bit of lag when you start to try and play the game right after it loads up. They do add a nice little touch of visual pleasure with the screen stills you are able to view after you level up. The problem of speed continues with those though because they are also incredibly slow when you are switching from still to still.
The games audio isn't that bad. The music they use actually make me feel like I am inside the actual movie the game is based on. It has a very cheerful and happy sound too it which transfers over to me and makes me feel the same way. I only wish that they would have added more than one song to the games playlist because you can only stay happy by listening to it for so long. The sound effects for the game is also good because it is clear and precise. I remember turning off the music and just listening to the sounds that were going on all around the world because they all sounded awesome!
Overview
Sadly, E.T. The Green Planet is looking a little green. With the games small objects, lag, and all the other problems, it makes it very hard to actually play the game without wanting to put it down and play something else. The only thing that kept me from not picking the game up again was the audio for the game because that is truly the best part of the game.