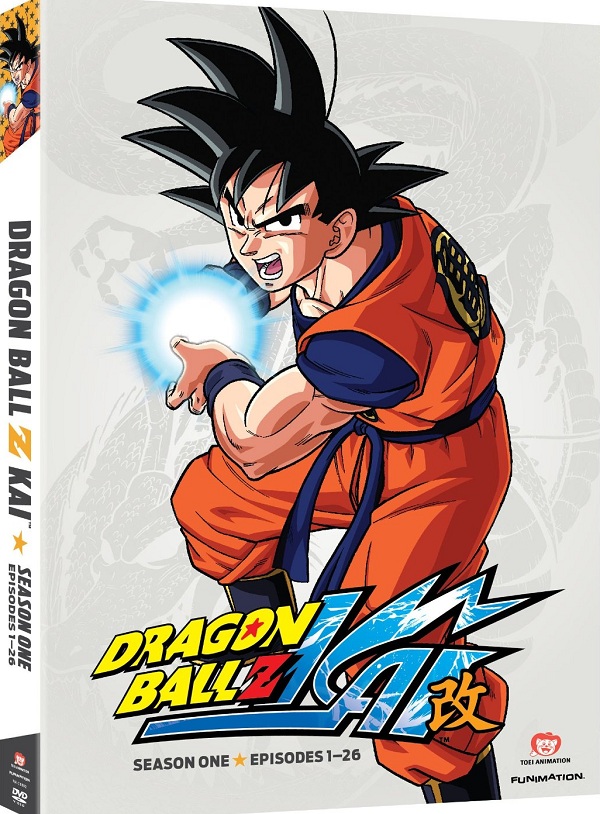 Dragon Ball Z Kai Season One
Studio: Toei Animation
Publisher: FUNimation
Release Date: May 22, 2012
Price: $49.98 – Available Here
Overview:
Perhaps no franchise in the anime world has ever reached the same height of popularity that the Dragon Ball series holds. Over the past twenty years the series has become well known all around the world. The series is so well known that even those who don't know what anime is have likely watched parts of Dragon Ball Z.
However, despite its popularity, the original Dragon Ball Z had quite a lot of padding and filler mixed in with the action. To rectify that issue Toei Animation brought Dragon Ball Z Kai. Now FUNimation has brought over the first twenty six episodes in the Season One collection of Dragon Ball Z Kai. Is Dragon Ball Z more legendary than ever with all previous filler removed?
Story:
While nearly everyone knows the story of Dragon Ball Z by now, there still are plenty of people who may be experiencing DBZ for the first time. As such Dragon Ball Z Kai may be the best way to introduce the series to new comers and Dragon Ball Z Kai Season One kicks the series off many years after the end of Dragon Ball.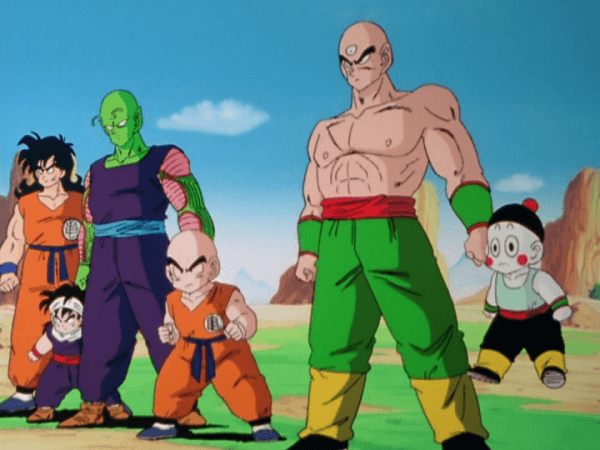 The Z Fighters have all grown a bit older and Goku has even had a child of his own named Gohan. However just as Goku meets up with Krillin, Master Roshi and Bulma for the first time in many years, a new threat has come to Earth… a threat more powerful than anything Goku has ever seen before. To deal with this threat Goku must team up with his archenemy Picollo. However this new enemy is nothing compared to the enemies that the Z Fighters will be facing off against from now on. Can Goku and his friends save the Earth and defeat every enemy that stands in-front of them?
Now Dragon Ball Z Kai Season One covers the first twenty six episodes of the Kai series and in it we are presented the entire beginning story arc with Raditz, as well as the entire showdown against the invading Saiyan Warriors, Vegeta and Nappa. In fact, season one even brings viewers into the beginning of the Namek saga.  As such it contains a decent amount of training sections with Goku and King Kai as well as Gohan with Picollo. However it does present an opportunity for practically every Z Fighter in the series to show off their abilities and enter the fray.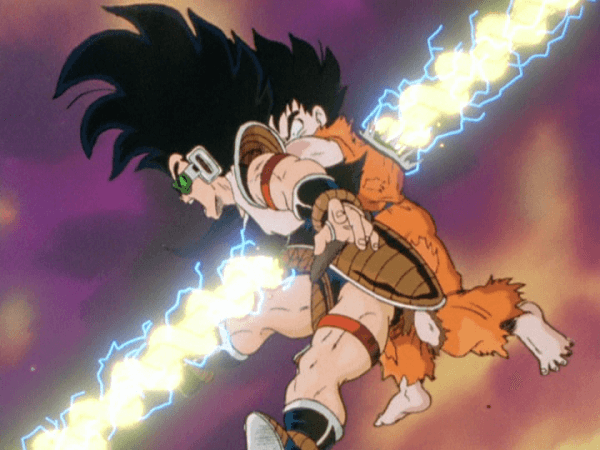 There are a number of pieces of filler cut out along the way, the most standout examples of removed filler includes segments of Gohan's training, Goku's mishaps on Snake Way and the various things that happen to Gohan, Krillin and Bulma on the way to Namek.
As it stands the removal of these extended segments present everything that fans of the series love and keep the action moving at a rather brisk pace. The beauty of Dragon Ball Z Kai is that without all the filler to slow things down, the DBZ story can keep up its action paced pace with no pit stops. This is what Dragon Ball Z was meant to be, an action packed series with practically zero downtime.
Visuals:
Besides leaving a massive amount of filler on the cutting room floor, Dragon Ball Z Kai has also seen an improvement in most of its artwork. The original series was created back in 1989 but at its time it was an amazing sight to behold. In fact the series itself is still quite amazing to watch and a large number of scenes have been redrawn or reanimated in an effort to fix any previous issues with the series.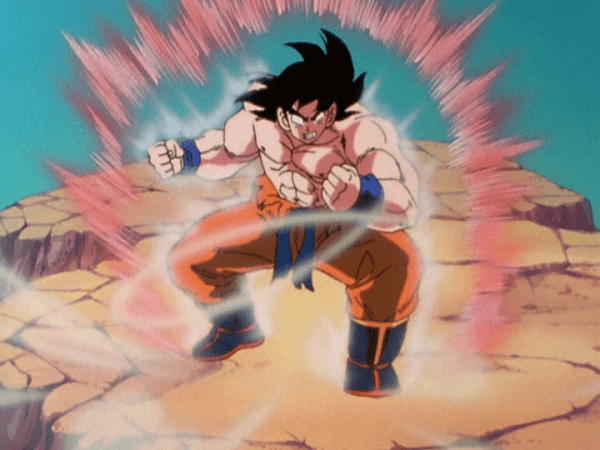 For example the original Dragon Ball Z suffered an inconsistency with Vegeta's original hair color appearing brown and his armor being different color. In Kai this issue is fixed and he retains the same black hairstyle throughout the show. It is also worth noting that this release of DBZ: Kai is entirely uncut which means that there will be a bit of blood here and there. Now there still is a rather noticeable switch between re-drawn scenes and older scenes that can be a bit jarring at times, but DBZ's fast-paced fighting scenes and explosions have never looked better.
Audio:
The original dub of Dragon Ball Z occurred back in 1996 and it is quite surprising to see that after sixteen years many members of the cast have returned to reprise the same roles they played over a decade and a half ago. There are a number of voice actors who have changed however, such as Gohan's new voice actress as Colleen Clinkenbeard instead of Stephanie Nadolny. Colleen does an admirable job sounding the same as fans will remember, though a few side-characters such as Bulma's Father, Gregory and Korin sound remarkably different.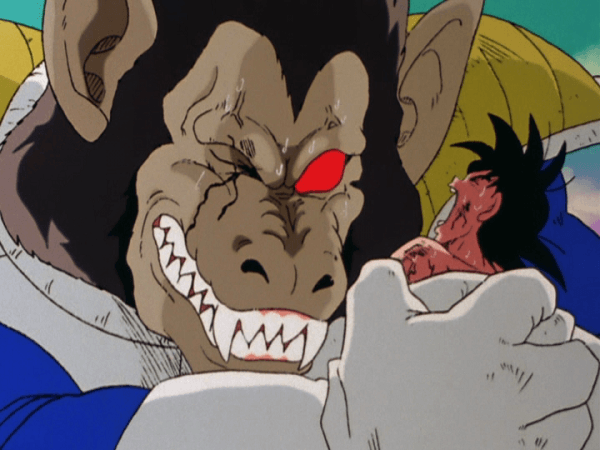 Interestingly enough, a number of special abilities have had their names left untranslated, such as Krillin's Destructo Disc being called Kienzan instead. The show itself features the English translated songs "Dragon Soul" and "Yeah! Break! Care! Break!" as the opening and ending songs. The opening song's singer changes at the halfway point of Season One, though the lyrics stay the exact same.
Extras:
Interesting enough, when the viewer reaches disk three of this collection, the menu screen displays Part 2 Disc 1, meaning that in the end this Dragon Ball Z Kai Season One is the combination of both Part 1 and Part 2 of Dragon Ball Z Kai. Interesting enough, Disc 2 of this collection contains simply a clean opening and ending song, however Disc 4 contains a clean version of both opening songs contained in this package as well as the television broadcast version as well as the ending song's clean textless version.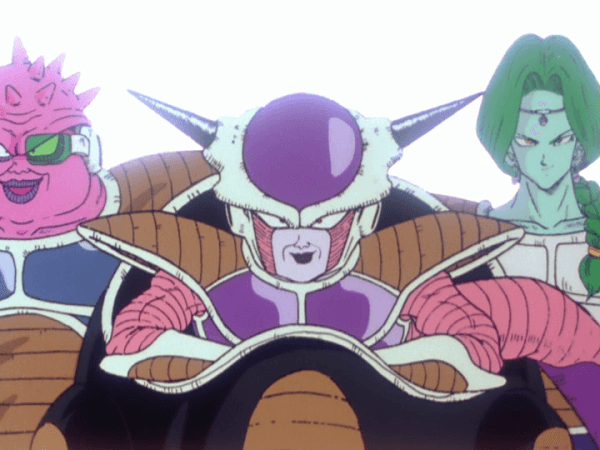 In the end it still is slightly disappointing that besides some additional trailers for past and upcoming FUNimation releases, there are no other extras included in this package, with all three textless opening songs only varying slightly depending on the person singing it and two versions of the same textless closing song, being the only offering. This is disappointing as it would have been interesting to see additional extras in the form of a commentary or two at the very least.
Overall:
Ultimately Dragon Ball Z Kai Season One presents the beginning of the Dragon Ball Z series at its best. With nearly the entire main cast of characters able to show off their abilities throughout these first twenty six episodes viewers will be treated to the entire beginning of the series all the way up to the middle of the Namek saga. With barely any filler to speak of, a few reanimated segments and plenty of fast-paced action Dragon Ball Z Kai Season One's release presents a prime opportunity to introduce newcomers to the series while giving old fans more of what they love.