Call Of Duty Black Ops PrecisionAim Xbox 360 Controller
Designed by : MadCatz
Designed for : Xbox 360
Price tag : $79.95 AUD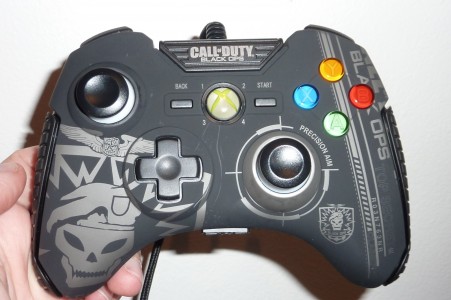 MasterAbbott runs you through the new Highly Anticipated MadCatz Call Of Duty Black Ops PrecisionAim Xbox 360 Controller. Picked up approx 2 hours before the launch of Black Ops here in Australia.
This controller is pefect for any first person shooter game currently out at the moment, the PrecisionAim allows for instant sensitivity adjustment for sniping and aiming in general.  The Controller has two Combat buttons for on-the-fly custom remapping that will allow you to quickly reload, melee or anything else that the X, Y, A, B buttons allow within the game.  (Full details on how this works is explained in the video review below)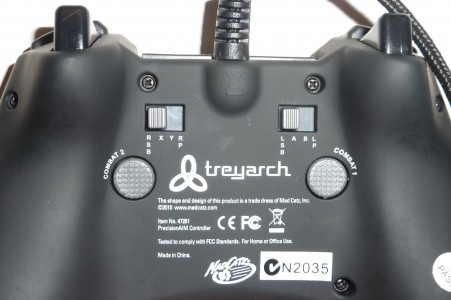 Along with being super sleek, the PrecisionAim controller also has an amazing Ergonomic non-slip grip that will not fall out of hand no matter how sweaty your palms may be.  It also has improved Vibration feedback technology.  The Quick-fire triggers up the top are both very firm and comfortable making shooting a breeze.  The controller also has an immersive backlit module on both the analog sticks which looks super cool when playing in the dark.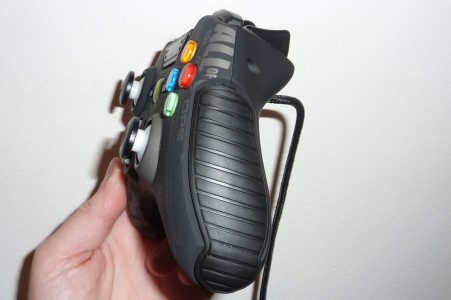 The Controller is wired to a 3m long braided ultra fast USB cable that will deliver a lagg free and super responsive experience.  The Black Ops PrecisionAim controller is also compatible with the Xbox 360 Chatpad and Mirc.  Now sit back and enjoy the full video review of this fantastic controller from MadCatz.
[pro-player width='530′ height='253′ type='video']http://www.youtube.com/watch?v=v-TshXPkCRs[/pro-player]
If you're after quality, Precision and quick response times when playing FPS then look no further, MadCatz have designed possibly one of the best Xbox 360 controllers on the market.  This is a must for any hardcore professional gamer.  The only downside to this controller is its hefty price tag,  if you can stomach the $79 then rush out and pick one up today at your local Gamestop / EB Games store.
Capsule Computers Score :