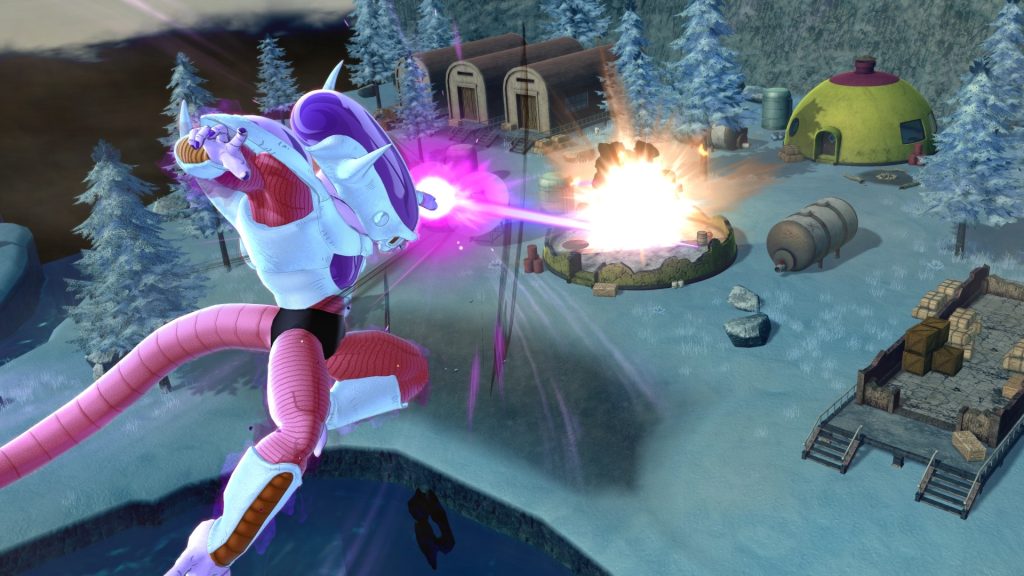 Those looking for a different type of asymmetric multiplayer game will have a new take on the genre arriving in a few months as Bandai Namco has announced that Dragon Ball: The Breakers will be releasing worldwide on October 14th. Developed by Dimps, the game will offer a closed network test from August 5th to the 6th and potential players can register here. The closed test times can be found below:
August 5, 7 p.m. PT to 11 p.m. PT
August 6, 5 a.m. PT to 9 a.m. PT
August 6, 11 a.m. PT to 3 p.m. PT
August 6, 7 p.m. PT to 11 p.m. PT
Also revealed today was a quick look at Frieza who joins the likes of Buu and Cell as characters that players will control as villains who try to eliminate the other players who are attempting to survive the match through team work and various distractions.