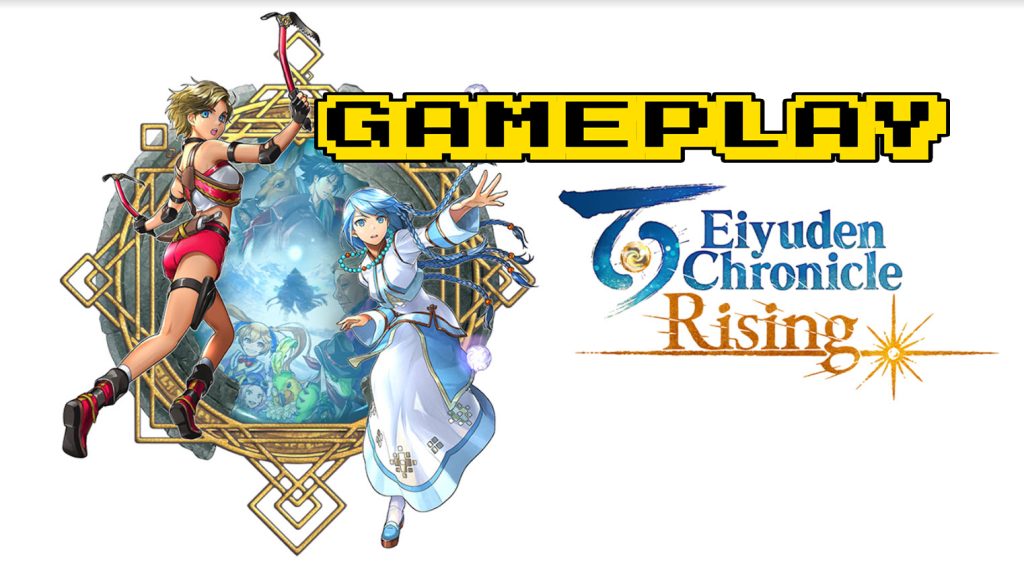 Join us in this introductory gameplay as we guide CJ on her quest to become an adult treasure hunter. We get to know the basics of the gameplay and even recruit Garoo, the second party member.
Preceding the events of Eiyuden the Hundred Heroes, Eiyuden Chronicles tells the story of CJ as she embarks on her coming of age journey to prove that shes a real treasure hunter.
Eiyuden Chronicle: Rising is an action RPG set in the same world as Eiyuden Chronicle: Hundred Heroes. Features town-upgrading mechanics, fast-paced combat. A prequel to the world of the Eiyuden Chronicle: Hundred Heroes.
Eiyuden Chronicle: Rising
Developer: Natsume Atari
Publisher: 505 Games
Website: https://support.505games.com/
Platform: Windows
Release Date: May 10, 2022
Available now on Steam – https://store.steampowered.com/app/1658290/Eiyuden_Chronicle_Rising/
Summary:
Recommended – "Despite its drawbacks, Eiyuden Chronicle: Rising is a fun Action-RPG Hybrid with a charming story and a colorful cast."
—
Check out all the latest in the world of video games, anime, and entertainment at Capsule Computers:
Website: http://www.capsulecomputers.com.au/
Facebook: http://www.facebook.com/CapsuleComputers
Twitter: http://www.twitter.com/capsulecomputer
Steam Page: https://store.steampowered.com/curator/2666558-Capsule-Computers/
Pinterest: https://au.pinterest.com/capsulecomputer/