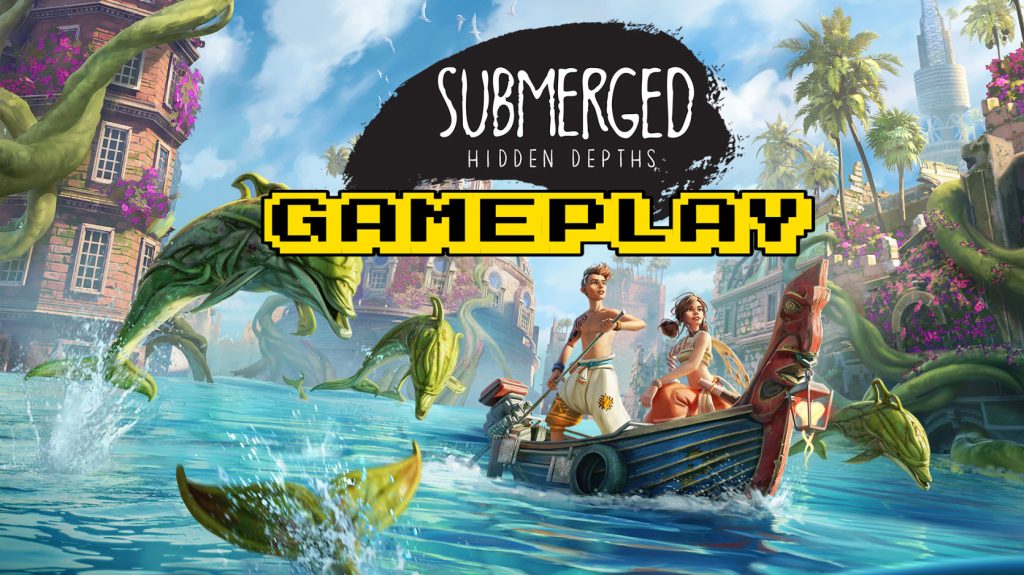 Video Gameplay Preview. This gameplay preview will run through 30 minutes of the game and does not contain any major spoilers.
Join us as we explore the ruins of a sunken city and solve puzzles to uncover its secrets. Relaxation is at the heart of the game, from the soothing sounds of the ocean and calming sun rises to the rich, stunning environments. But there's darkness even in the bright tranquillity. Submerged: Hidden Depths is a combat-free game, and that feature (or lack thereof) makes it an excellent escape from the stresses of life.
Boat, climb, interact and explore in the beautiful ruins of a sunken world. A drowned city, crumbling tips of skyscrapers stubbornly standing above the waves. Deserted villages, now inhabited by enigmatic creatures. And beneath the surging ocean waits an anguished, angry presence.
Submerged: Hidden Depths is a non-combat third-person "relaxploration" adventure, set in the sunken ruins of a beautiful world. Take on the role of Miku and Taku – one cursed with a mysterious power that she wants to use for good, the other determined not to let it tear them apart.
Submerged Hidden Depths
Developer: Uppercut Games Pty Ltd
Publisher: Uppercut Games Pty Ltd
Platform: Windows
Release Date: 2022
Available now on Steam – https://store.steampowered.com/app/1614270/Submerged_Hidden_Depths/
Summary
Recommended – "Submerged: Hidden Depths offers a enjoyable "relaxploration" combat-free gaming experience with non overly complicated puzzles, fluid control system and a soothing soundtrack."
Check out all the latest in the world of video games, anime, and entertainment at Capsule Computers:
Website: http://www.capsulecomputers.com.au/
Facebook: http://www.facebook.com/CapsuleComputers
Twitter: http://www.twitter.com/capsulecomputer
Steam Page: https://store.steampowered.com/curator/2666558-Capsule-Computers/
Pinterest: https://au.pinterest.com/capsulecomputer/