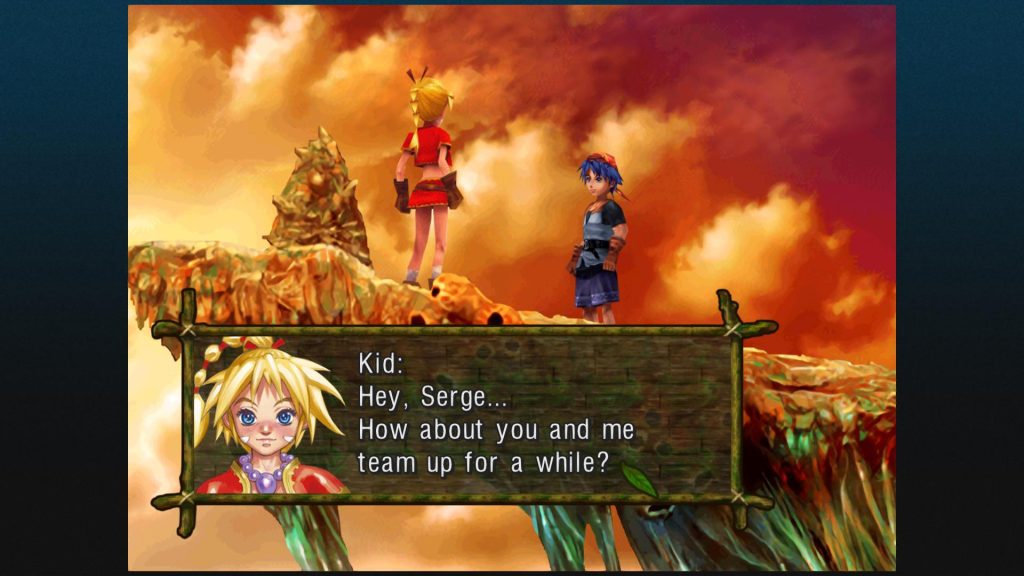 Square Enix has revealed that they are planning on bringing Chrono Cross: The Radical Dreamers Edition to the PlayStation 4, PlayStation 5, Xbox One, Xbox Series X, Switch, and PC as a digital exclusive on April 7th.
This slightly enhanced version of the PlayStation 1 classic will feature a number of improvements such as 3D models that have been converted to high definition, brand new artwork, refined background music, the ability to switch enemy encounters on and off, auto battle, various battle enhancement features, and the inclusion of the never before released in the West Radical Dreamers.
Players will be able to choose between the newly improved graphics as well as swap back to the classic original should they choose. A trailer and various screenshots showing off the game can be found below.