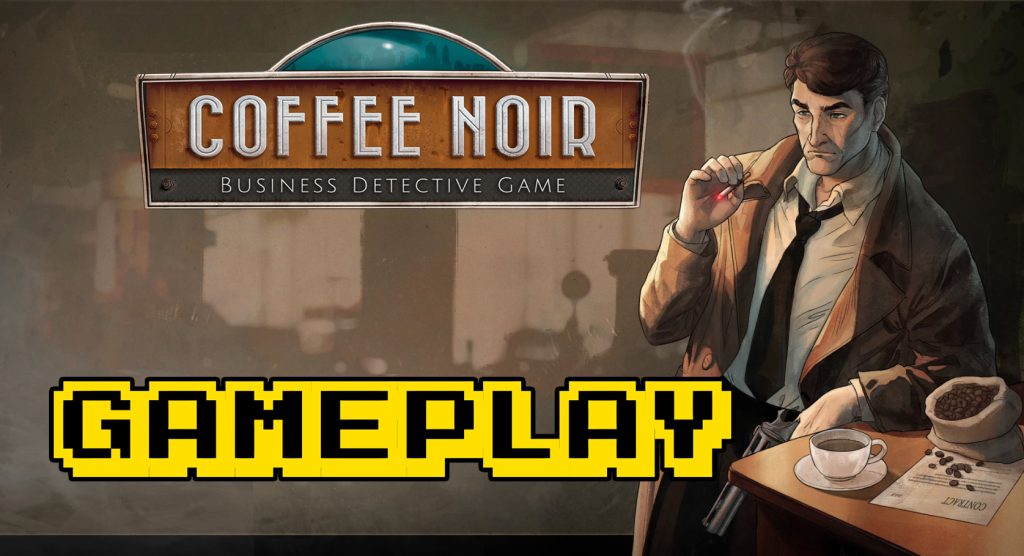 Join us as we check out Coffee Noir – Business Detective Game. A unique blend of business management and detective novel with a noir comic-book art style. We run through the first week and learn how to make an order sign up a new client, use the investigation board, produce new coffee and assign staff to specific roles.
NOTE Gameplay recorded without in-game music, due to possible COPYRIGHT ISSUES. Apologies for any inconvenience.
A unique combination of a business management game and detective novel with elegant graphics in a noir comic-book art style. Experience an advanced business management simulation along with intriguing story set in alternative future of Neo-London.
Coffee Noir – Business Detective Game
Developer: DOJI, NAOS Software
Publisher: DOJI
Platform: Windows
Release Date: 1 Oct, 2021
Price: $24.99 USD
Available now on Steam – https://store.steampowered.com/app/855550/Coffee_Noir__Business_Detective_Game/
Summary
Recommended – "Coffee Noir offers a rich blend of both management sim and detective crime solving. A smooth jazz soundtrack and a captivating story all cold pressed into an enjoyable game for any coffee lover."
Check out all the latest in the world of video games, anime, and entertainment at Capsule Computers:
Website: http://www.capsulecomputers.com.au/
Facebook: http://www.facebook.com/CapsuleComputers
Twitter: http://www.twitter.com/capsulecomputer
Steam Page: https://store.steampowered.com/curator/2666558-Capsule-Computers/
Pinterest: https://au.pinterest.com/capsulecomputer/